Janson Goldstein Goes Grand for NYC's First Neiman Marcus in Hudson Yards
Whatever one thinks of the massive, city-changing undertaking at Hudson Yards, anchoring the neighborhood with Manhattan's first Neiman Marcus is an undeniably bold choice. As is the store's design, conceived by Janson Goldstein and intended to bridge the area's industrial past with its high-end present.
The 188,880-square-foot, three-story flagship offers two entrances: a 30-foot-tall lobby with an elevator directly to the upper floors and a main entrance on the fifth floor with striking views of Thomas Heatherwick's "Vessel." Neiman Marcus's signature atrium is, here, delineated on its corners by columns sheathed in Italian Breccia stone, which reappears in Beauty as a feature wall, a striking contrast to the white Greek marble floor.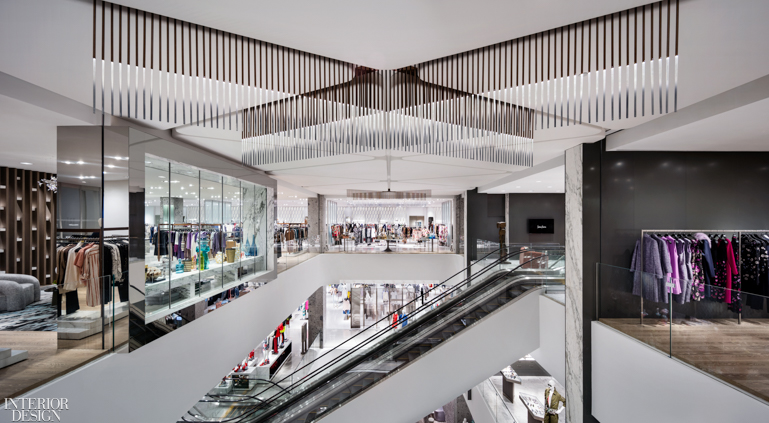 Nearby rises Janson Goldstein partner Mark Janson's favorite detail: "A grand staircase, [which] is a complex interplay of steel, stone, bronze, and metal," he says. "We created a common language of detail and material that appear throughout the project and serves to weave all the parts together." Which is, after all, the whole point of good design.
Read more: Four Culture and Commerce Giants Defining Hudson Yards