JGMA Updates Daley College Manufacturing Technology & Engineering Center in Chicago
When JGMA was selected to revitalize the Daley College Manufacturing Technology & Engineering Center, one of Chicago's seven city colleges, the firm knew it had an op­portunity that went beyond architecture: to signal change for both the manufacturing industry and surrounding community. "The seamless fluidity to the building's form was inspired by the constant and linear flow of the production process," JGMA founder Juan Gabriel Moreno says.
The building, a collaboration with architect of record CannonDesign, boasts material nods to high-tech manufacturing as well, particularly on the facade, where industrial metal panels are faceted and three-dimensional. Through the glass curtain wall, the interior's exposed steel and poured concrete is visible as are the expanded labs, where students learn CNC machining and welding. Elsewhere are swaths of scarlet, orange, and canary. The latter also coats the underside of the pedestrian bridge linking the college's north and south campus. Although yellow, it symbolizes a green light: the bright future of the industry, which expects to bring an additional 20,000 jobs to the region within the next decade.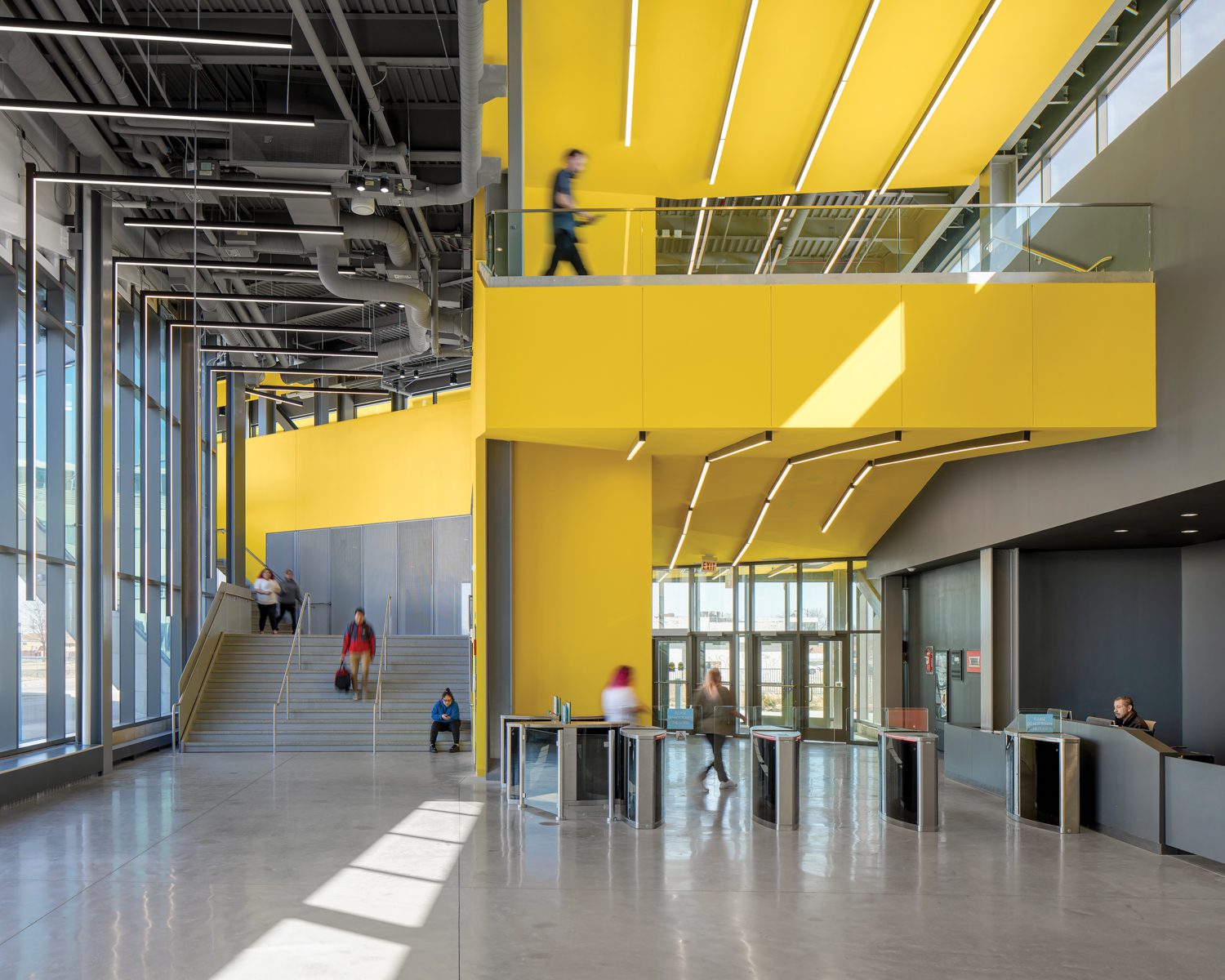 project team
JGMA
: juan gabriel moreno; michael cady; maria monteagudo; brock hinze; dorimar del rio; tad jameyfield.