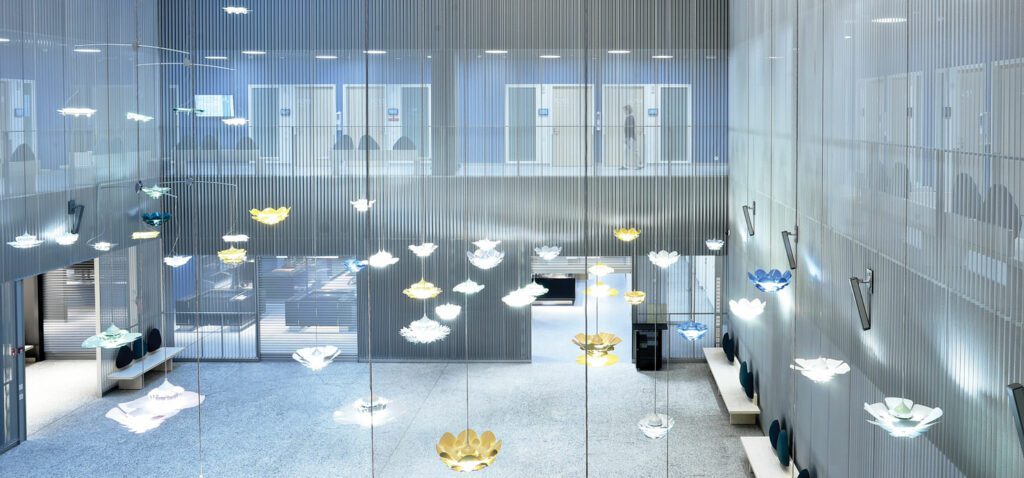 JKMM Architects Prescribes Nature Themes for the Innovative Hospital Nova in Southern Finland
Why shuffle patients around, when moving is chore enough when one is sick? And with designs that generally leave bad tastes—like medicine. So thought a 2010 Aalto University academic research team determined to transform the hospital experience in Finland. While healthcare in the Nordic country is publicly funded and universal, the typical facility was a bloated agglomeration of buildings that had haphazardly sprung up over the years, with the country's last ground-up general hospital built five decades ago.
The university team's proposal for a paradigm-pushing, new kind of hospital turned heads, and in January 2021, at the beginning of a winter surge in COVID-19 cases, Hospital Nova opened its doors in Jyväskylä, approximately 160 miles north of Helsinki in what's called the Finnish Lakeland region, to those seeking primary and specialized care. Demonstra­ting patient-orientated solutions as well as a decidedly un-hospitallike concept that combines art and nature, and channeling the healing powers of both, the 1.2-million-square-foot facility was conceived by JKMM Architects in collaboration with medical professionals as well as EGM Architecten, a healthcare-specialist firm.
Driving the modular architecture of the hospital is a logic-focused reorganization of all medical services into four categories: surgery and specialized care, a 368-bed patient ward, supporting functions, and an outpatient facility with 360 consultation rooms. Resulting in six volumes, each rises three stories from a shared base structure containing the triple-height public atrium—the hospital's beating heart—to flow upward in continuous bands "like a 3D sausage," says JKMM founding partner Teemu Kurkela, who led the endeavor with project architect Juho Pietarila. "Areas can very easily be found from a long central arcade, like in a shopping mall." (Kurkela was a professor at Aalto University at the time of the research project, and Hospital Nova is located just 5 minutes from the Alvar Aalto Museum.)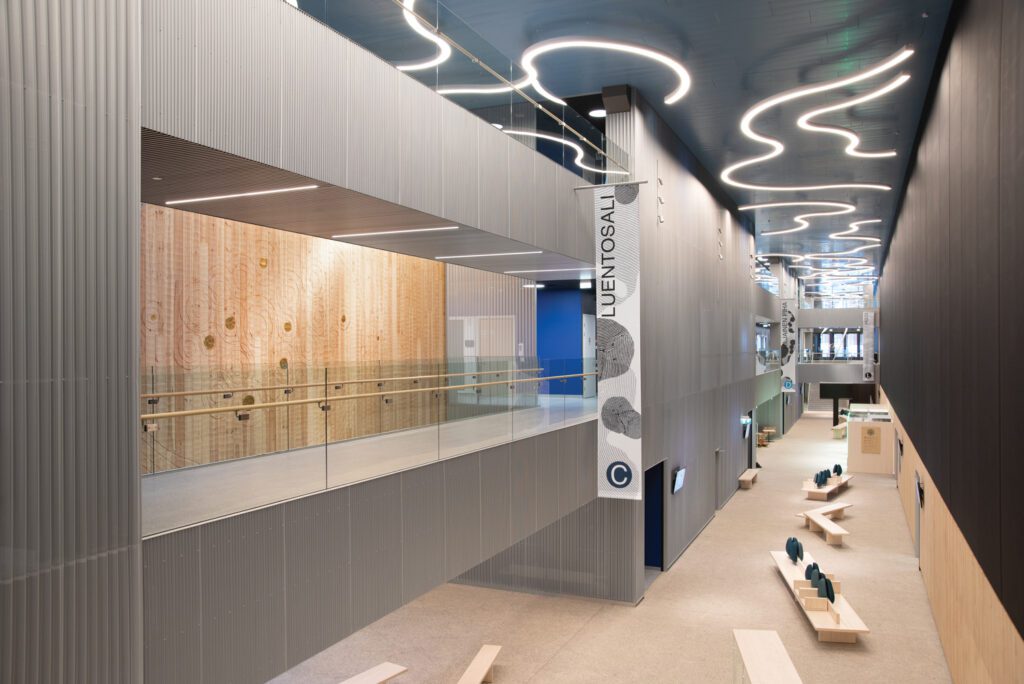 To double-down on space-saving efficiency, the design team enlisted a mathematician to analyze need, capacity, and actual usage by the 3,600 employees. Standardized like hot desks, consultation rooms are shared between doctors for the same patient, ending the shuffle. "It's the professionals, not the patients, who are moving," Pietarila explains. For administrative tasks, doctors head to a nearby work space—positioned for easy access—and sit right beside nurses. The cafeteria is shared by patients, visitors, and hospital staff. "It's quite radical in that there's no hierarchy," Kurkela states. An on-demand delivery system eliminates the need for space usually dedicated to storing medical supplies. To ensure a state-of-the-art facility for the future, removable elements such as modular prefabricated bathrooms offer built-in flexibility.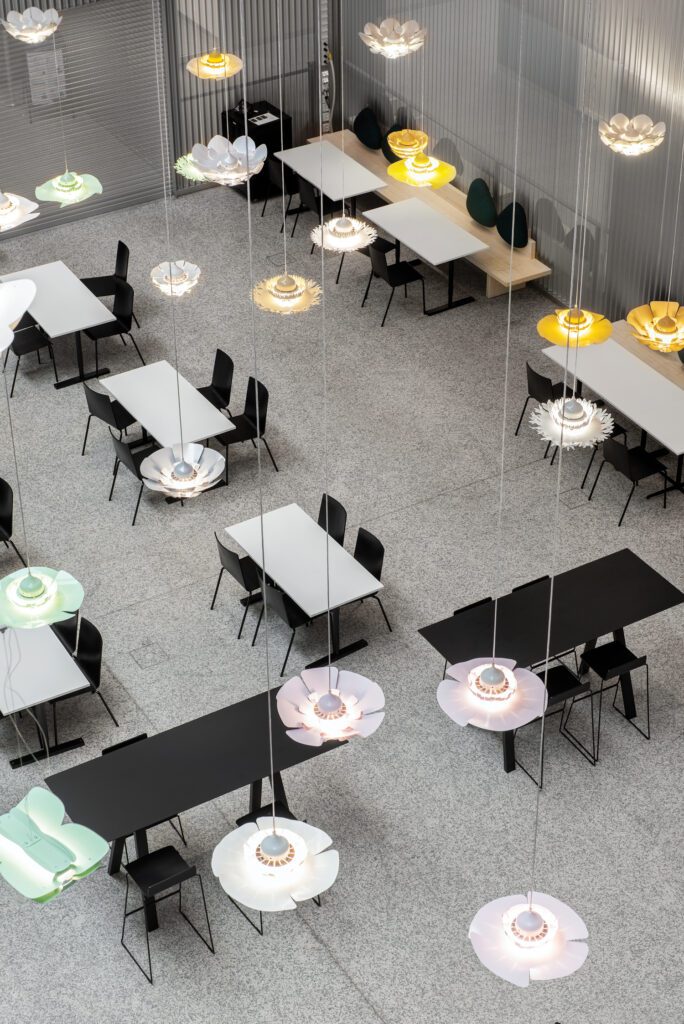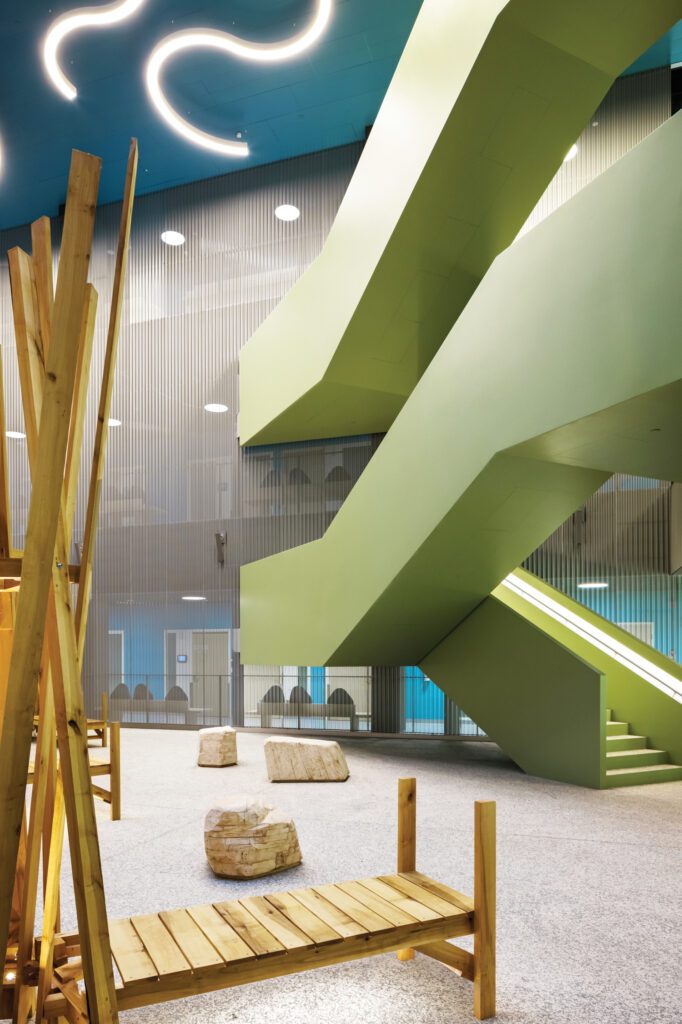 The region's expansive flora and fauna are celebrated inside and out with original works by 13 Finnish artists chosen with help from JKMM and commissioned by the hospital. The program begins right at the facade, where Notes of Lights, a light-reflective installation by Tiina Pyykkinen, swirls over the building's black-tinted precast concrete, the pattern a subtle tribute to three nearby lakes. The aquatic theme continues inside the cavernous atrium, which serves as lobby and access point to all medical services and houses the cafeteria, an auditorium, and seating and children's areas. Rising three stories, the atrium's ceiling is clad in aluminum sourced from the shipping industry and lacquered a Nordic-lake blue. Illuminating it are wavy LED tubes in various lengths that help direct visitors and patients forward and also "have an underwater affect," Kurkela notes.
Nearby, in a small, enclosed courtyard, reeds sprout from the granite floor—actually an installation by sculptor Nora Tapper that also includes wooden stones and piers to perch on. Inviting quiet contemplation for family members and hospital staff, the courtyards are a more private alternative to adjoining seating areas with custom wood benches. A contemporary take on the traditional Finnish log cabin rises from a livelier public area: a 3,000-square-foot play, snack, and consultation area for children. With pine logs hand-chiseled with an ax and laid vertically, the cabin provides "contradiction to the very industrial," Kurkela comments. Beyond, two spiral stairs, their steel construction lacquered "a green water-plant color," Pietarila adds, lead to reception on the second floor (the lobby is also outfitted with 18 elevators).
The nature and art as healer leitmotif continues in the cafeteria, where 60 jellyfishlike pendant fixtures drop from the ceiling. With fire-proof shades that can be removed for cleaning, they compose Flower Lake, a lighting installation by Petri Vainio. Elsewhere, four national parks in Central Finland inspired the art in the patient ward, on the hospital's top three floors. Laminated on 5-by-8-foot automated sliding doors and paired with prominent room numbers, native plant and animal imagery help to differentiate the rooms, each outfitted with an armchair that extends into a bed for overnight guests. Each is also spacious and single-occupancy—offering comfort and privacy that's more hospitality style than hospital.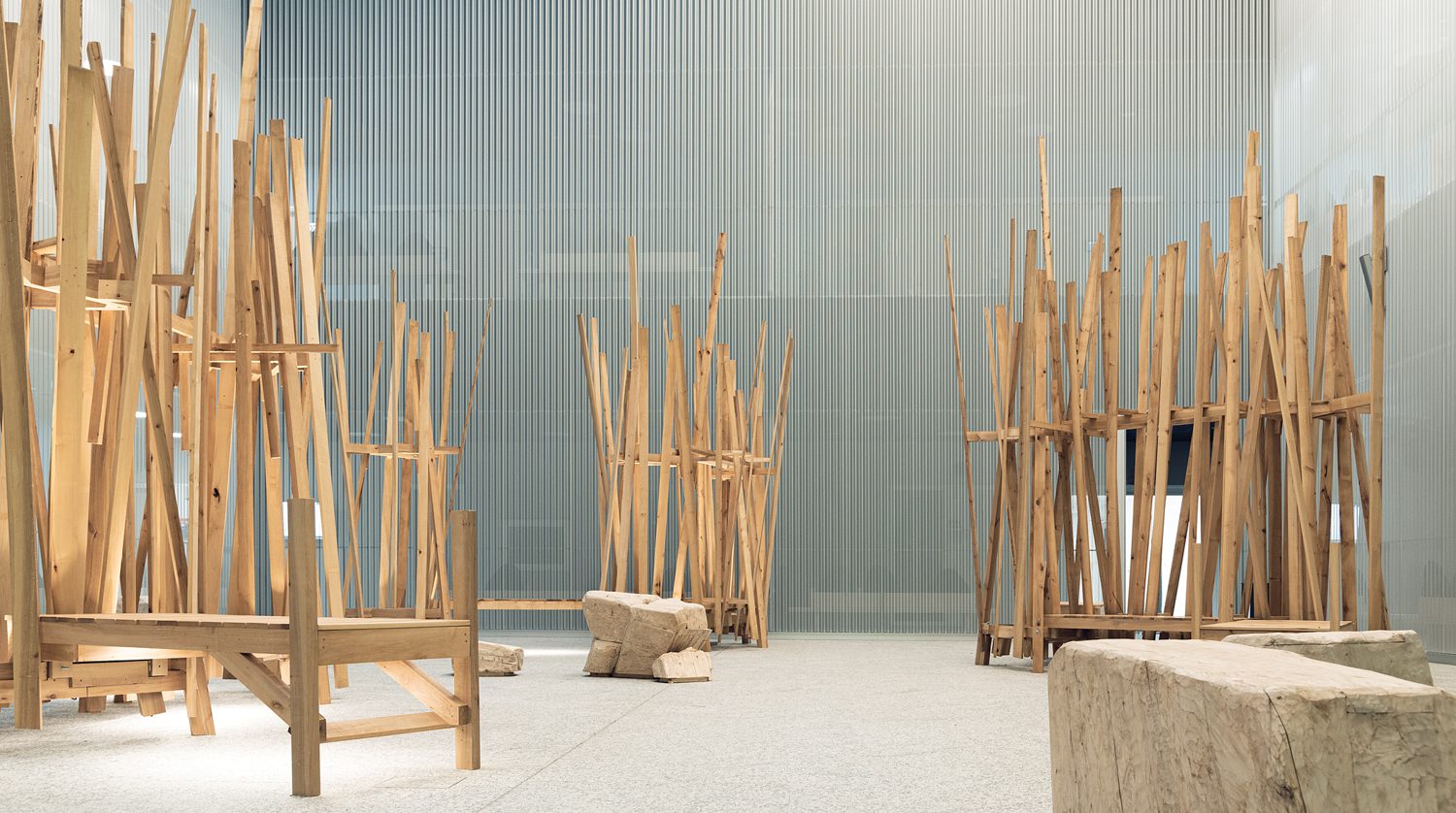 Project team
project sources from front
project sources throughout