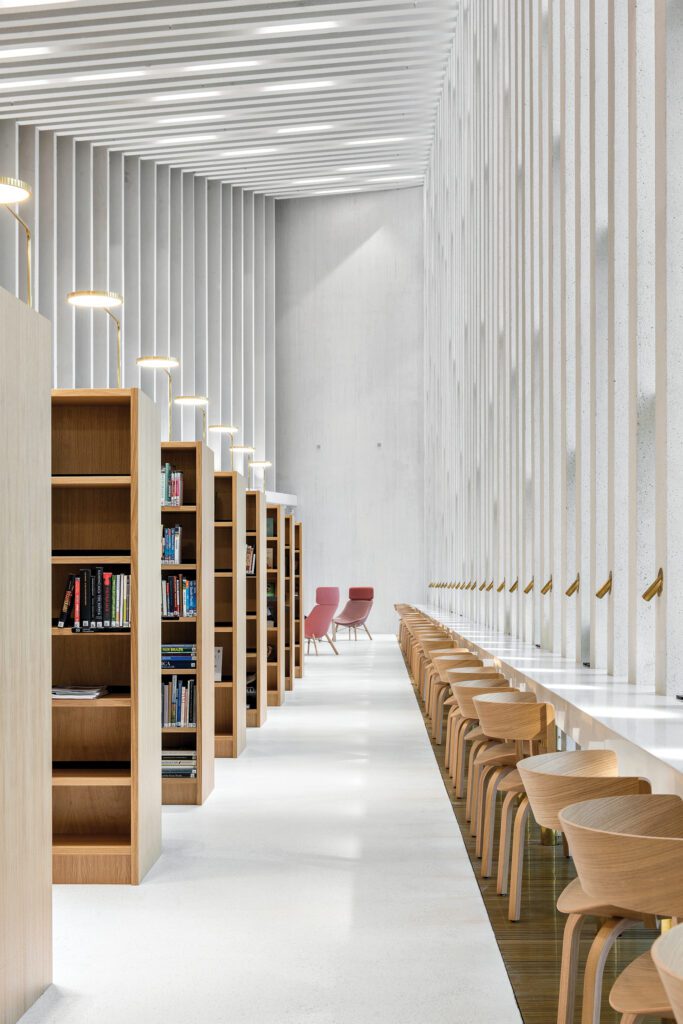 JKMM Architects Transforms a 1980s Concrete Library into an Inviting 'Public Living Room' in Finland
The small municipality of Kirkkonummi, in southern Finland, can trace its history back millennia, from a medieval stone church to World War II–era bunkers. Next to that church, JKMM Architects revitalized a concrete library from the 1980's, the result not only the IIDA's institutional category winner but also taking home the best of competition award. "Contemporary libraries are where people get together to share knowledge and experiences," JKMM founding partner Teemu Kurkela says. "This is why Finns today refer to them
as public living rooms."
JKMM more than doubled the square footage of the original library, making room for children's, exhibition, and performance areas, plus a 2,150-square-foot café and reading lounge. The simple yet highly crafted interior includes custom lighting, con­crete flooring, and brass and slatted timber, the materials chosen for their natural and, in the case of the brass, anti­microbial qualities.
The exterior is equally conscientious. A scalelike pattern
of pre-patinated copper shingles points to the area's maritime heritage, eye-catching yet blending with the surrounding historic architecture. In fact, the library emphasizes the relationship with its neighbor by adding a 160-foot-long terrace overlooking the churchyard.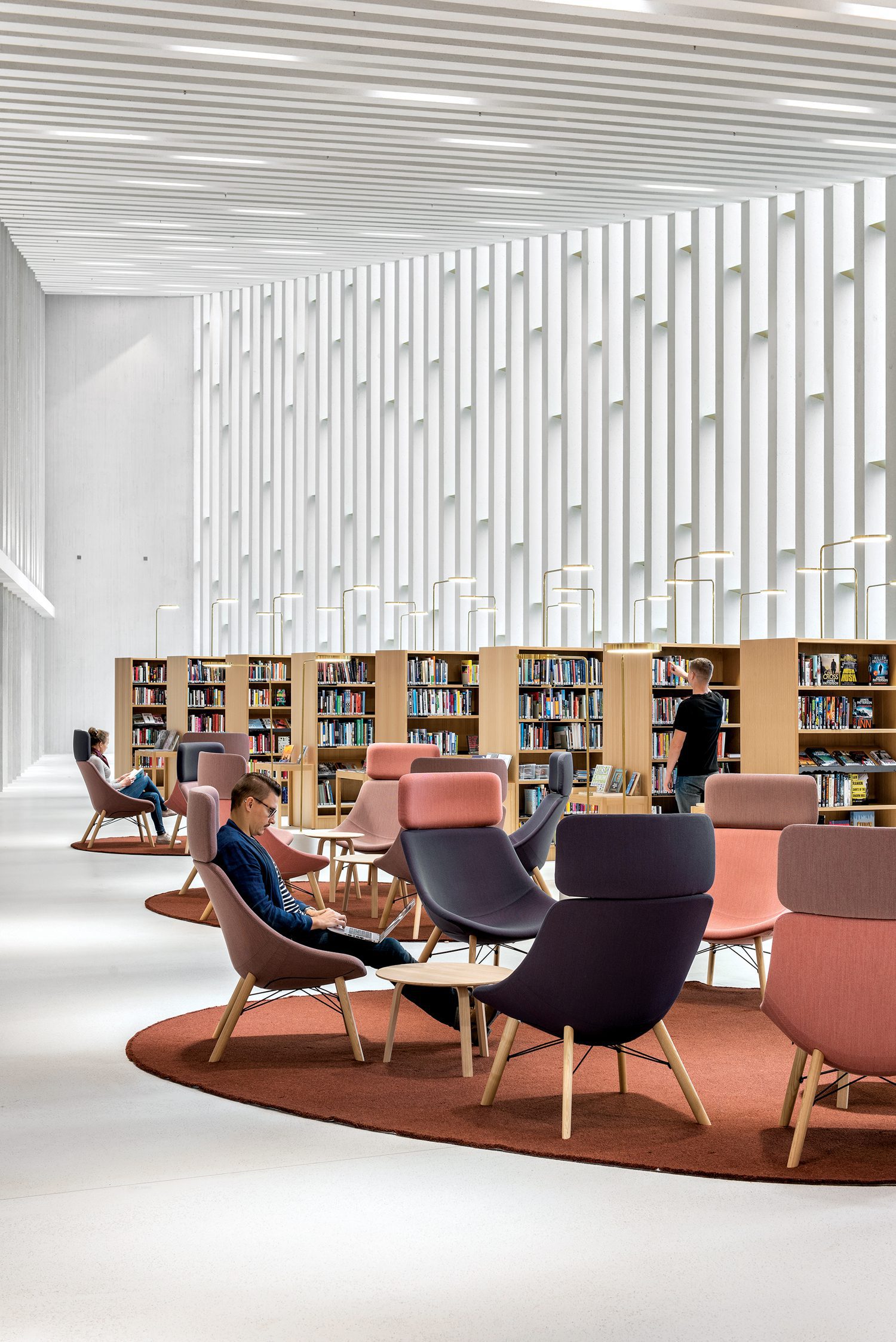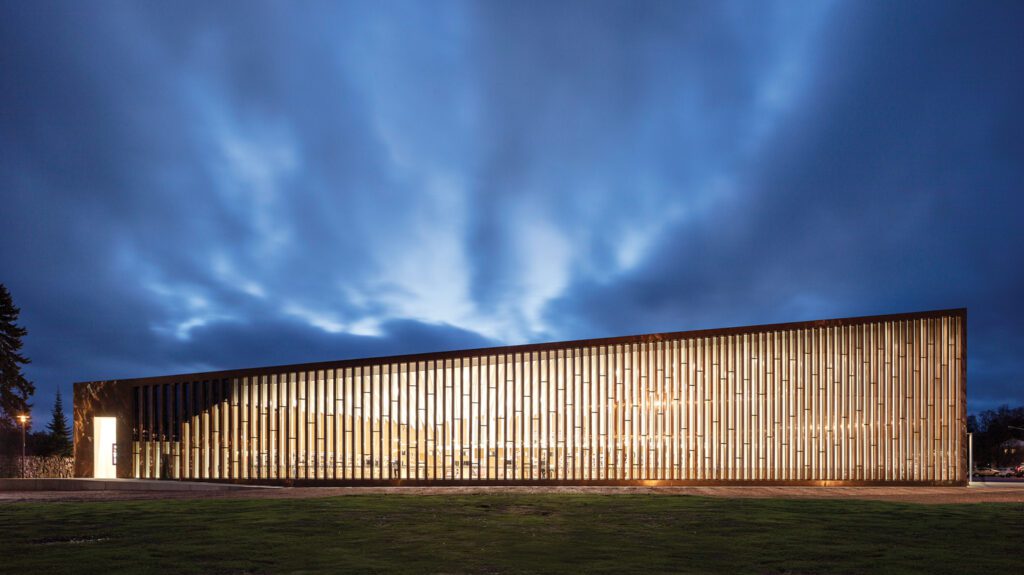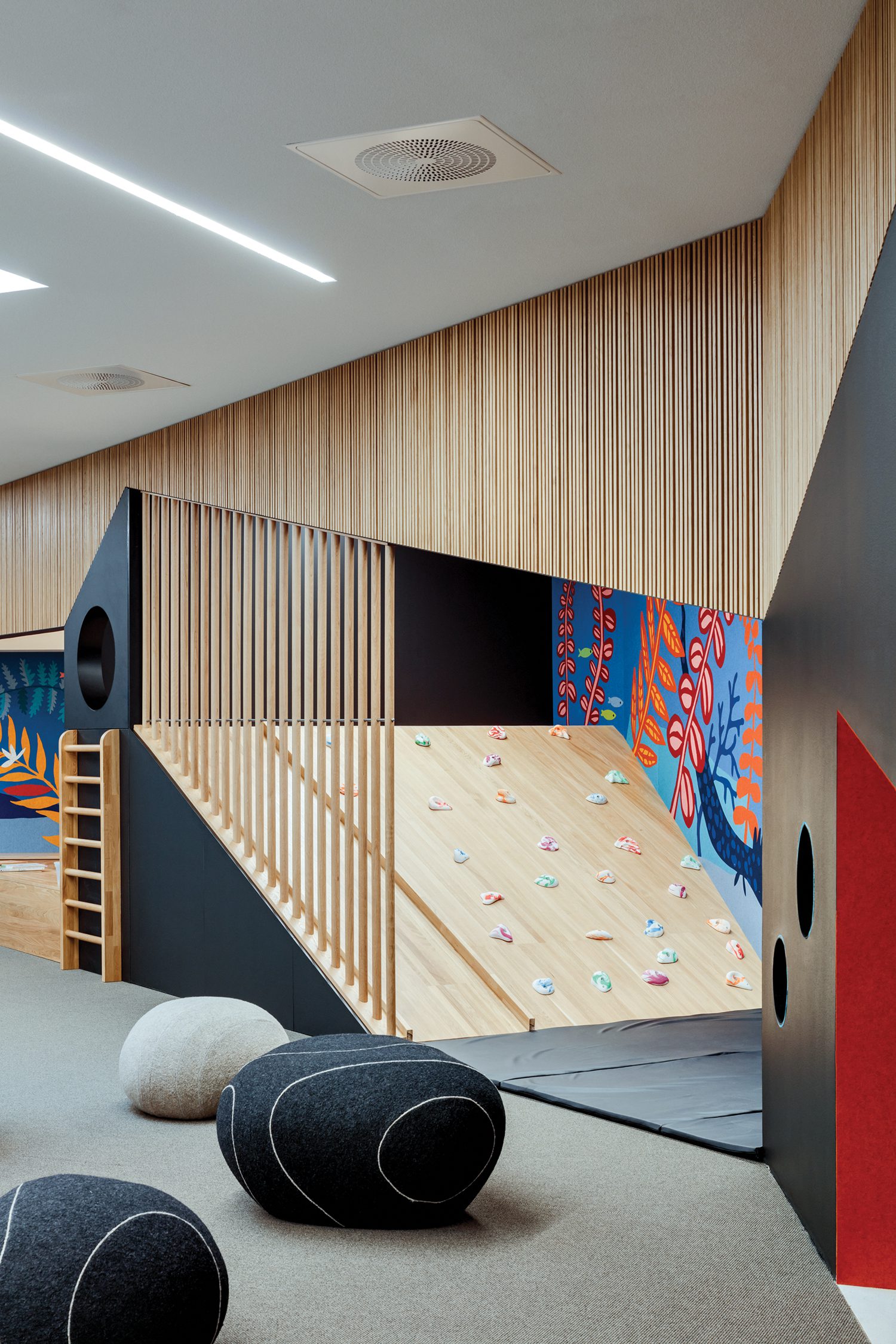 project team
JKMM Architects
: teemu kurkela; asmo jaaksi; samuli miettinen; juha mäki-jyllilä; alli bur; sini coker; christopher delany; aaro martikainen; marko pulli; pekka tynkkynen; tiina rytkönen; elina törmänen.