Kokaistudios Builds a City for Assemble by Réel's Shanghai Concept Store
The Italian architects Filippo Gabbiani and Andrea Destefanis have been based in Shanghai since 2002, while working all around the world. So, when the concept store Assemble by Réel wanted to open a men's shop that paid tribute to the booming Chinese municipality while showing a global outlook, executives called upon the pair's Kokaistudios.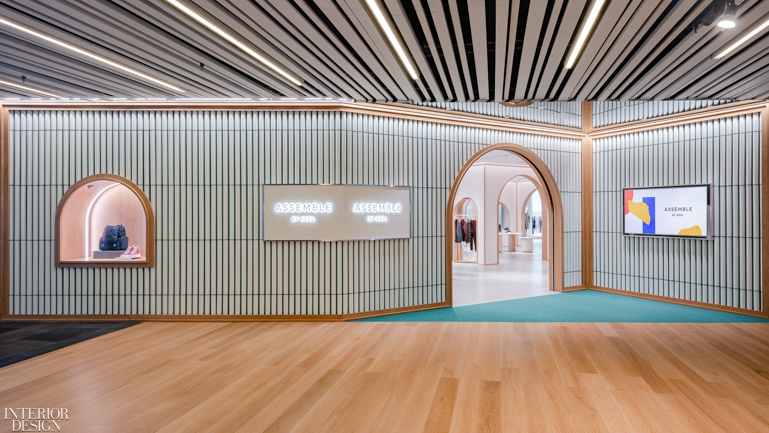 They organized the 11,000-square-foot space, located on the third floor of a high-end shopping mall, into what Kokaistudios' founder and principal architect Destefanis calls "a style journey based on recognizable architectural city motifs." A Church area greets customers with arches and a colonnade, through which they reach the Park, with a curtain wall and window seats to view nearby Jing'an Park. A Skate Park includes an ersatz ramp, while the final Gallery area is an artful white-on-white space delineated by translucent partitions.
Read more: Spacemen Creates Edgy Shanghai Store for Online Retailer By
"We wanted to capitalize on the grandness of the space and at the same time provide diverse experiences," says interior design director Ian Yu. "By utilizing compression and dilation of space, the customers move through the store with curiosity and surprise." And then get some selfies and shopping done, too.
Read more: 5 Retail Wonderlands Subvert Reality