Kunshan Residence by Atelier Zerebecky and Kos Architects: 2018 Best of Year Winner for City House
Just when you thought there couldn't possibly be another way to reinvent the developer spec house, along come architects Andrei Zerebecky and Lukasz Kos, of Atelier Zerebecky and Kos Architects respectively. They were partners in a Shanghai firm until each founded his own studio; the remaking of a dark and disjointed 8,600-square-foot residence, in the smaller neighboring city of Kunshan, was one of their last collaborations. The two created a vaulted ceiling under the house's pitched roof and carved out the space beneath it, yielding a cathedral-like scale to the single-family home.
An elliptical staircase—a grand "sculptural gesture," Zerebecky notes—connects the three floors. The basement level features a piano area, tearoom, study, mah-jong room, gym, and home theater. The airy central space one flight up is flanked by two kitchens, three guest and staff bedrooms, and the living/dining area. The floor above, from which a balcony overlooks the living space below, contains the master suite and a pair of children's bedrooms. Zerebecky and Kos used slumped glass for the staircase balustrade, and the material's fogginess obscures the structural steel. When the architects initially presented a rendering of it to the client, she gasped, Kos recalls, and said, "It's like a cloud." And so the project was aptly named Cloud Villa.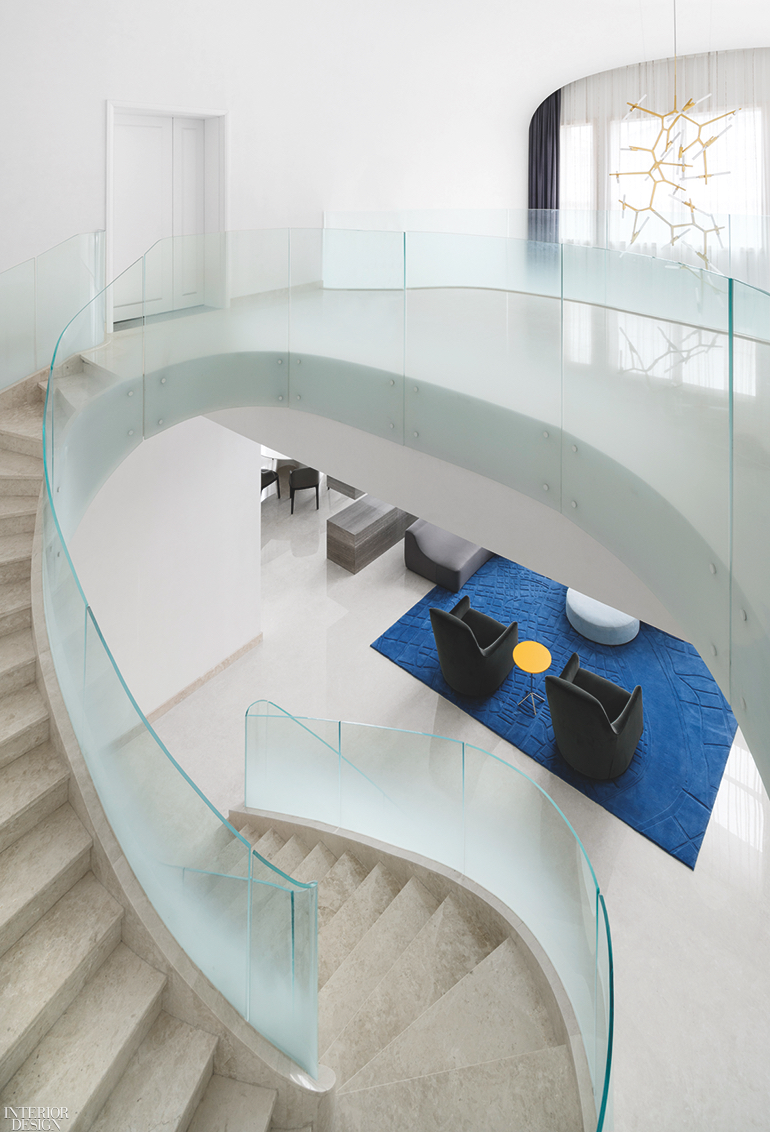 Project Team: Atelier Zerebecky: Jade Kwong; Danni Lu.
> See more Best of Year Project Winners from the December 2018 issue of Interior Design