Latitude Studio Designs Beijing's First Organic Supermarket
In Beijing's central Chaoyang district, near the U.S. embassy, smog hangs heavily in the air. But many residents have sustainability on their minds. To tap into that market, Latitude Studio was hired to design the Original Life Market, which principal architect Manuel Zornoza calls the first organic supermarket in the capital. "We have been working on how to improve everyday life," Zornoza explains.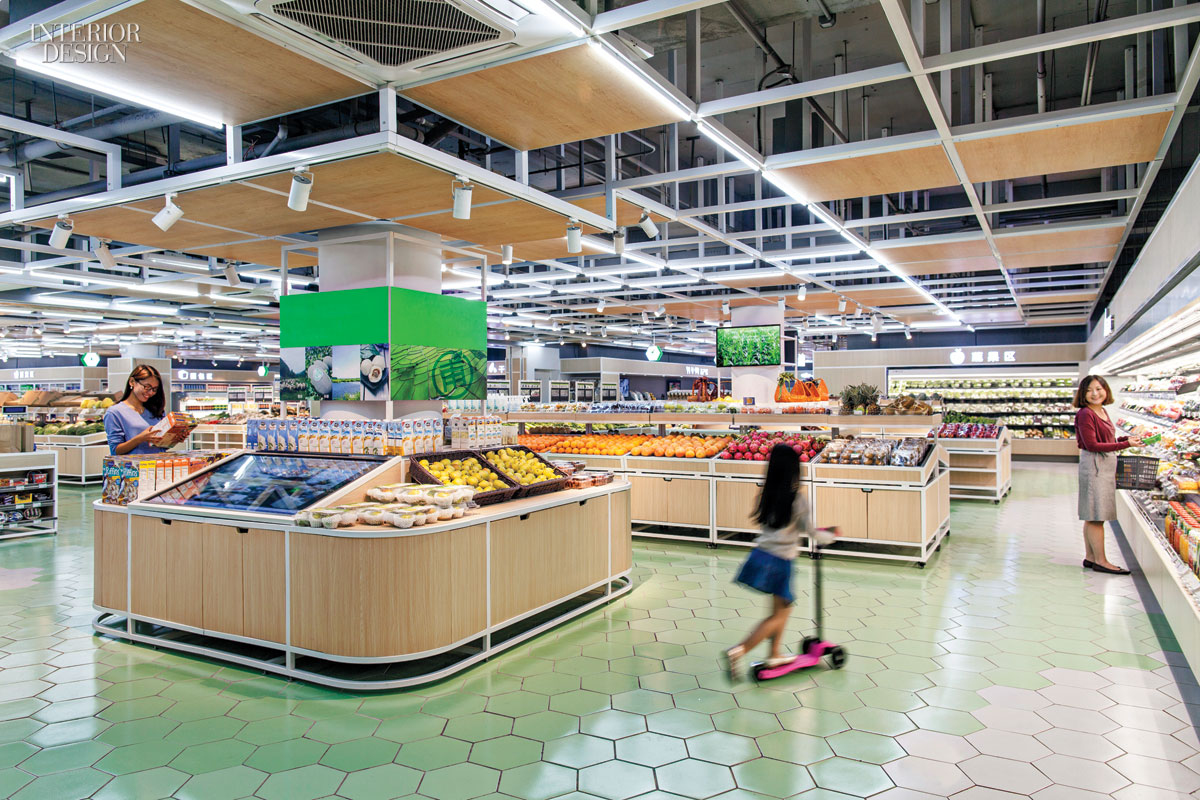 From a public plaza, glass-enclosed escalators carry shoppers underground to 21,500 square feet unified by displays in quiet pine veneer and white powder-coated steel. The signature color, appearing everywhere from the hexagonal ceramic floor tiles to employees' uniforms, is an intentional complement to the merchandise: 100 percent green.
Photography by Shannon Fagan.