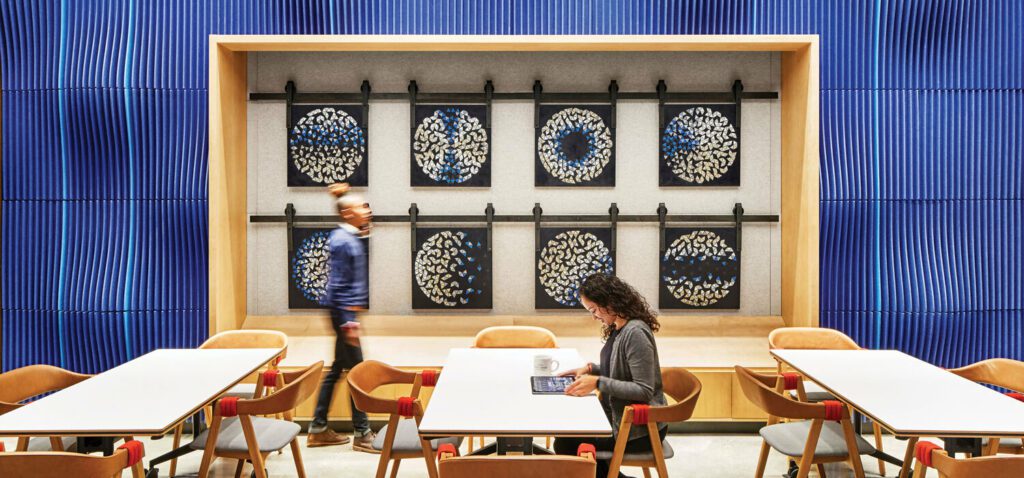 Leo A Daly and CallisonRTKL Design Capital One Café in Washington, D.C.
Washington's Georgetown neighborhood, populated with well-preserved Colonial and Federal buildings, was given National Historic Landmark District status in 1967. A few decades later, it became the capitol's hip commercial district with some of the city's best restaurants and boutiques. Both of these personalities are on display at a neighborhood bank branch by Leo A Daly and CallisonRTKL. In fact, it's not just a bank; it's a Capital One Café, the retail category winner. "It's less a branch than a local social/coworking space," Leo A Daly senior project manager Cindy Linkins says, though it does offer ATMs and in-person banking services, too. A full-service Peet's Coffee counter and generous seating options, plus free Wi-Fi, encourage customers to pull up a laptop and stay awhile.
Mindful of the historic status, the team collaborated with the D.C. Historic Preservation Office among others while developing the 8,900-square-foot space, which spans three existing row houses. "The interior creates an extension of the neighborhood," CallisonRTKL associate principal Jeany Kim adds. Restored brick walls, refurbished wood-beam ceilings, and historic tile installations are among the retained original details, while data security and ADA accessibility are 21st-century improvements.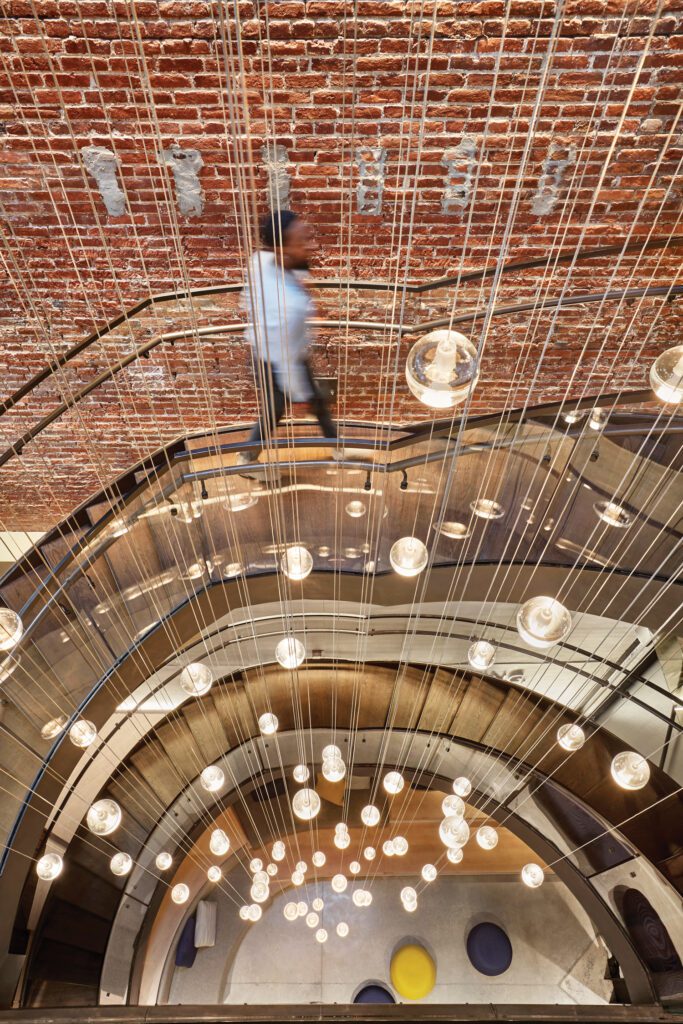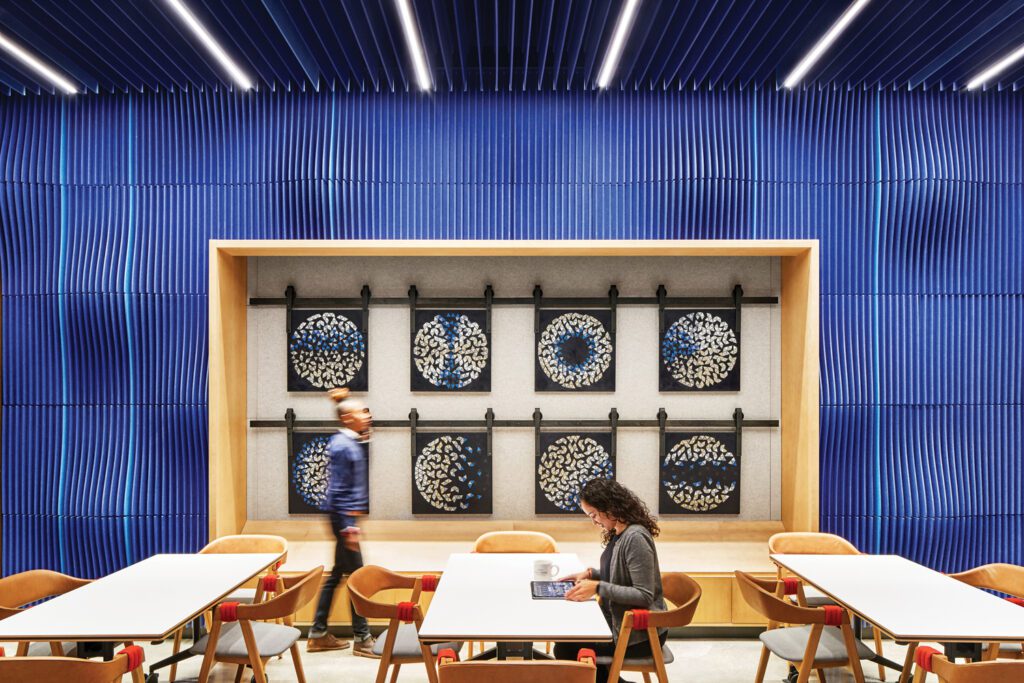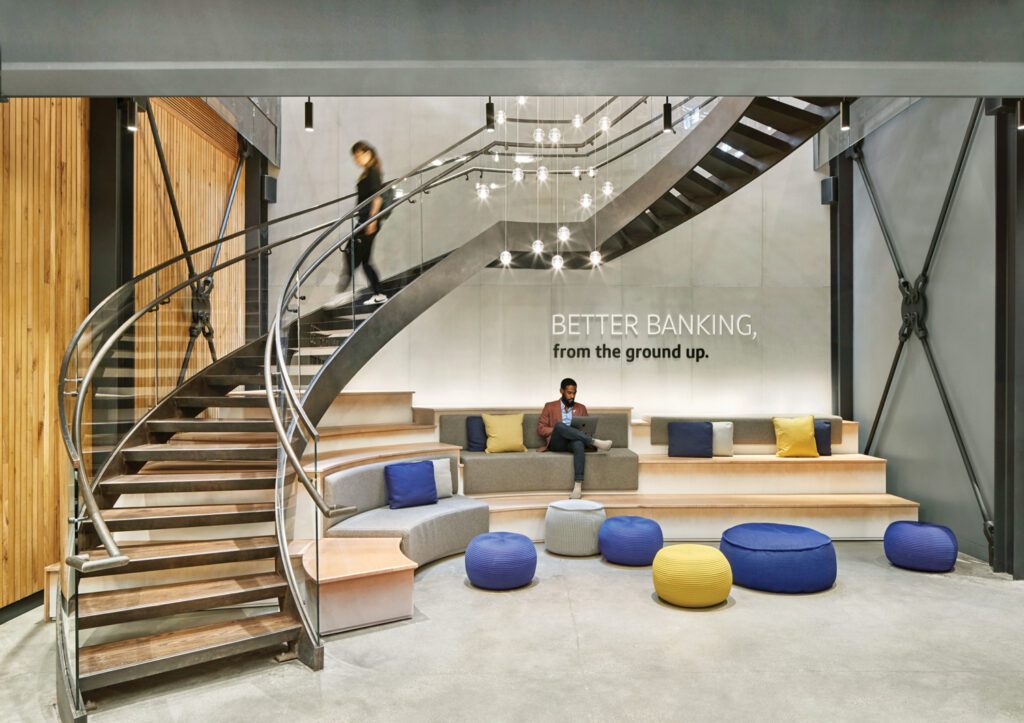 project team
leo a daley
: cindy linkins; alicia goldberg; alan su; lauren funk; olivia smith; carlos gonzales; ju-pei lin.