Lim + Lu Brightens Up a Bachelor Pad in Hong Kong
It takes a certain type of client to hire a design firm whose motto is "live differently." For the firm in question, Lim + Lu, that client was an eccentric French bachelor looking to inject playful personality into a 500-square-foot Hong Kong apartment.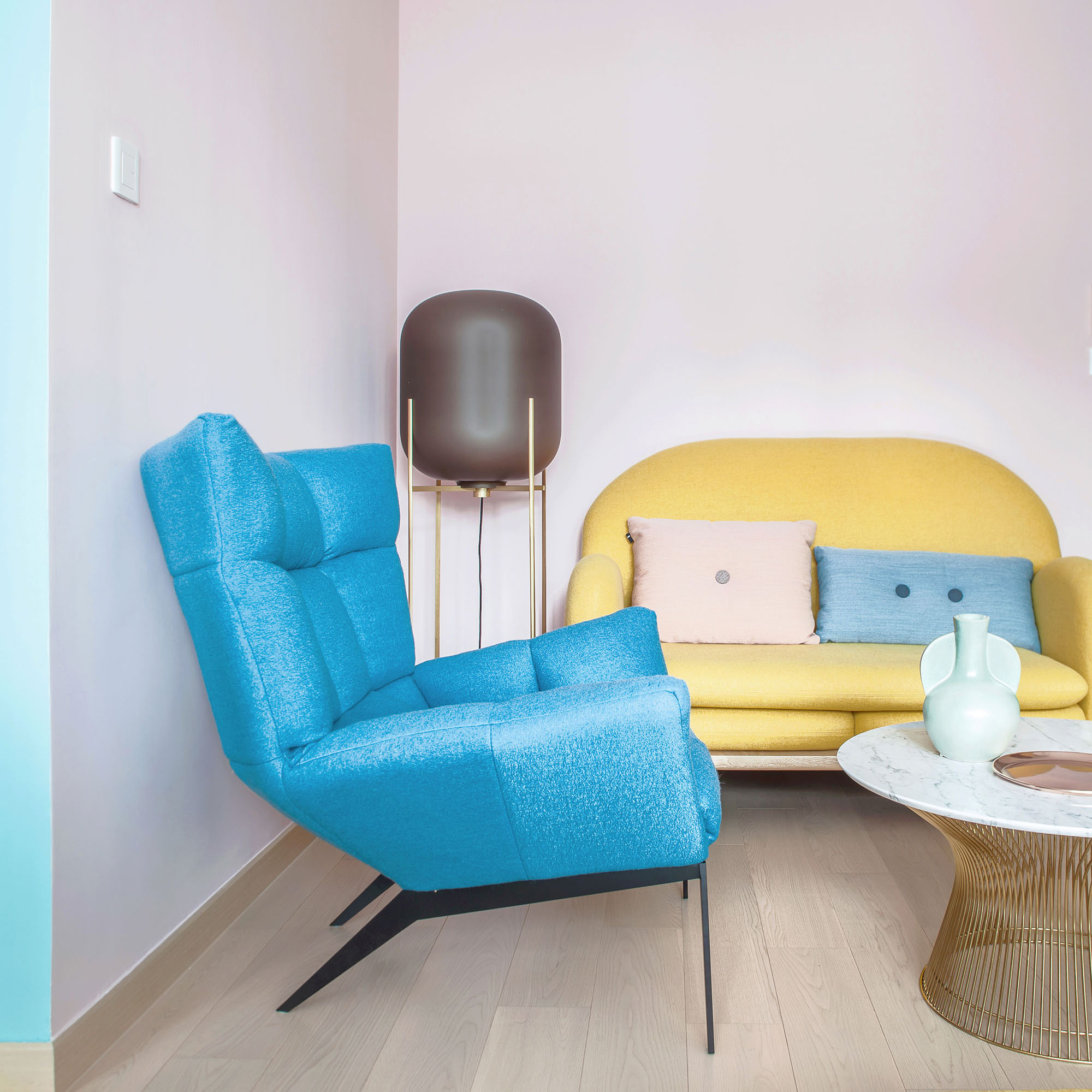 The firm achieved the requested atmosphere by combining subdued, pale tones with dynamic pops of color and texture. Take, for example, the mirrored doors on the dining room sideboard. They don't just serve as an agent of reflection, throwing natural light farther back into the narrow space—they're also imbued with a warm, brassy hue that reinforces and even deepens the gold and scarlet accents in the dining room.
The transition between the dining and the adjacent sitting space is seamless, a design choice made to accommodate the client's fondness for entertaining. In the latter area, sporadic touches of blue hint at the azure walls to be found just beyond, in the bedroom.