Lisle Elementary School by Perkins and Will: 2020 Best of Year Winner for Early Education
Talk about green learning. By almost any calculation, Perkins and Will's elementary school west of Chicago would qualify as a mini arboretum. The tally around the 105,200-square-foot, two-story building includes 26 species of trees, six species of shrubs, plus a lushly planted covered terrace on the second floor. At the heart of the project lies the double-height library media center, which welcomes not only students but also parents, tutors, and social workers in an environment providing a range of settings for individual or group study. This hub boasts a bank of stadium seating and a ceiling that projects up through the roof, allowing in natural light and views of the sky through clerestory glazing. Throughout the school, uniquely scaled spaces adapt to various teaching styles and community uses. Open floor plans and collaborative classrooms help instructors teach to diverse needs. Interior and exterior windows provide connectivity and sightlines from anywhere in the building to surrounding green spaces, optimizing daylighting conditions indoors and reducing energy loads.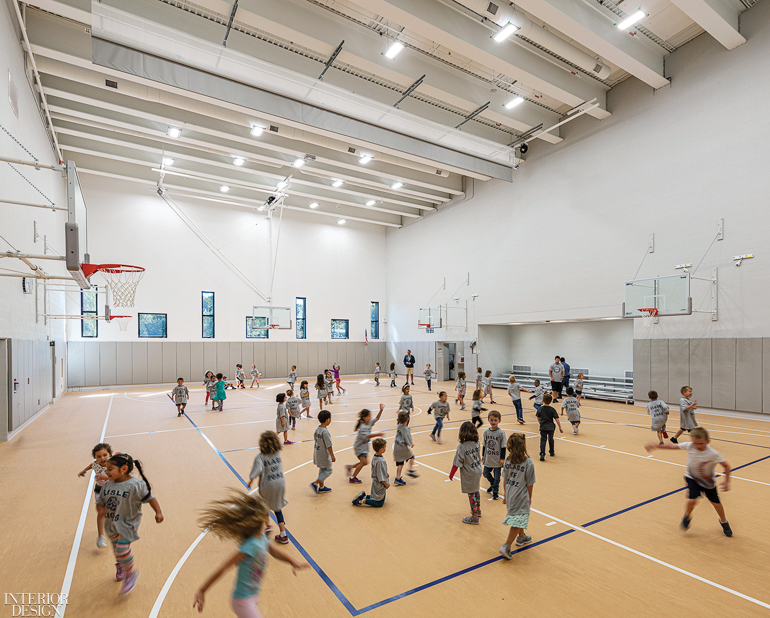 Project Team: Mark Jolicoeur; Todd Snapp; Rick Young; Jim Giebelhausen; Julie Michiels; Jean-Marie Joassin; Angelica Paleczny; Angie Whang; Daniella Dan; Brooke Kamins; Gilryong Song; John Perrine; Shannon Gedey; Kara Lopez; Hector Reyes; Mark Walsh.
> See the full list of winners and honorees from Best of Year 2020