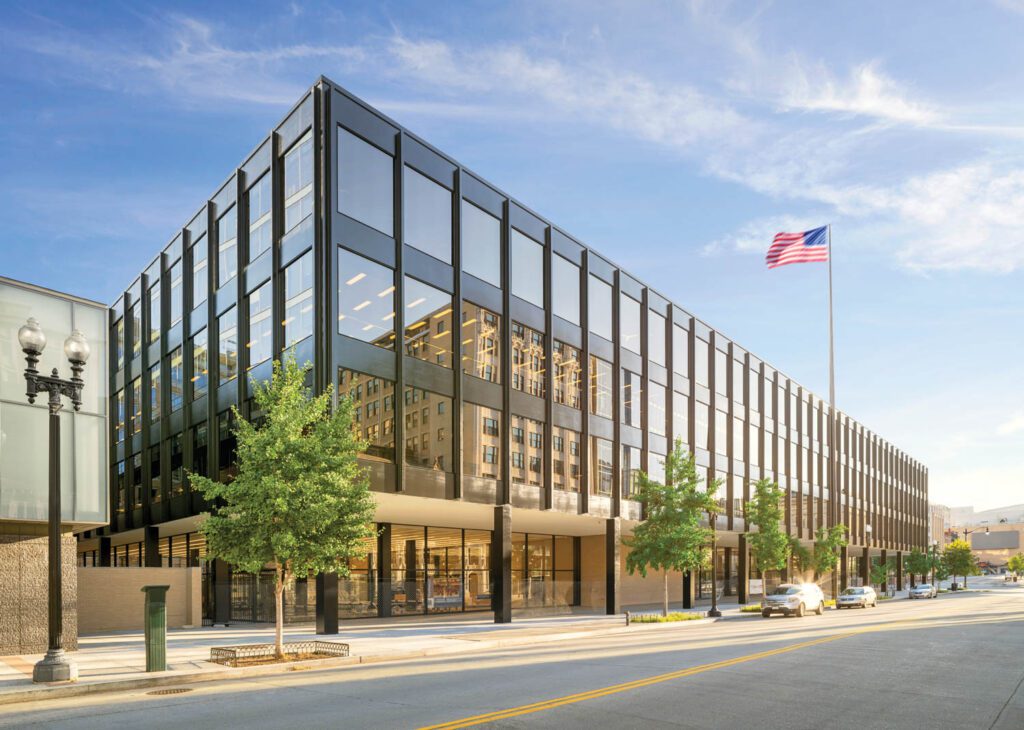 Ludwig Mies van der Rohe's Only Public Library Project Gets a Refresh
Commissioned in 1966, the city's flagship public library was the only one Mies ever designed, but neither the architect nor the slain civil rights leader lived to see its completion in 1972. The 39,600-square-foot black box, a rectangular form with three glazed floors that float above a ground floor recessed behind a colonnade of black steel columns, suffered from years of delayed maintenance. The landmarked building had sprouted leaks, mold, and police tape (in places where windows frequently popped out of the expanding and contracting steel skeleton). Navigating the grim, garishly lit central stairs—actually enclosed behind metal fire doors—was a "terribly scary experience," Houben says, although she was amused to see that patrons regularly staked out Mies's coveted Barcelona chairs in the Great Hall lobby.
Mecanoo made the forbidding structure more inviting starting with the entry, where glazing replaced part of a brick wall to open sightlines onto a new serpentine stair, which provides vertical circulation all the way up to an entirely new fifth floor. In the Grand Reading Room on the third floor, the firm punched out part of the ceiling and filled the space with colorful spiral mobiles by Black fiber artist Xenobia Bailey to vis­ually connect with the room above.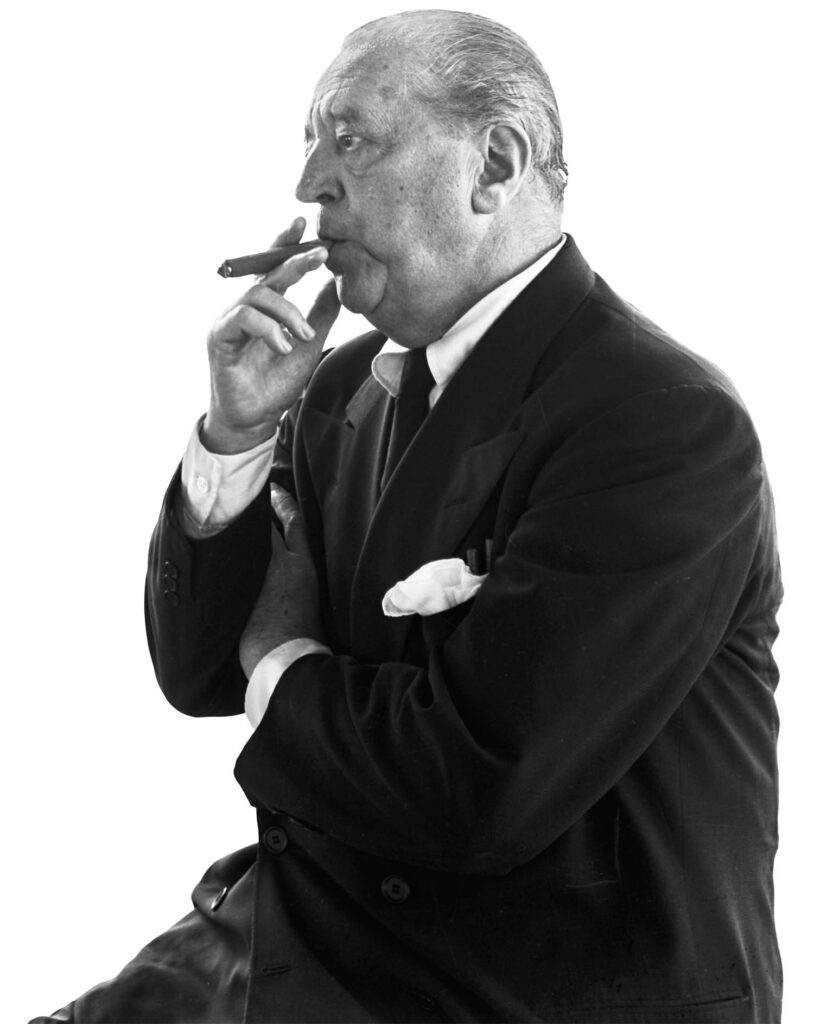 The civil rights leader might have appreciated Houben's guiding principle "to reduce things to the essence" through "a clear architecture" and "honesty of materials." With its brighter, more energy-efficient curtain wall and rooftop public garden, the library more than ever embodies King's dictum that "darkness cannot drive out darkness; only light can do that." Mecanoo's thoughtful, sentient reactivation is not only "more Mies than Mies," Houben says, but also embodies his definition of architecture as "the will of an epoch translated into space: living, changing, new."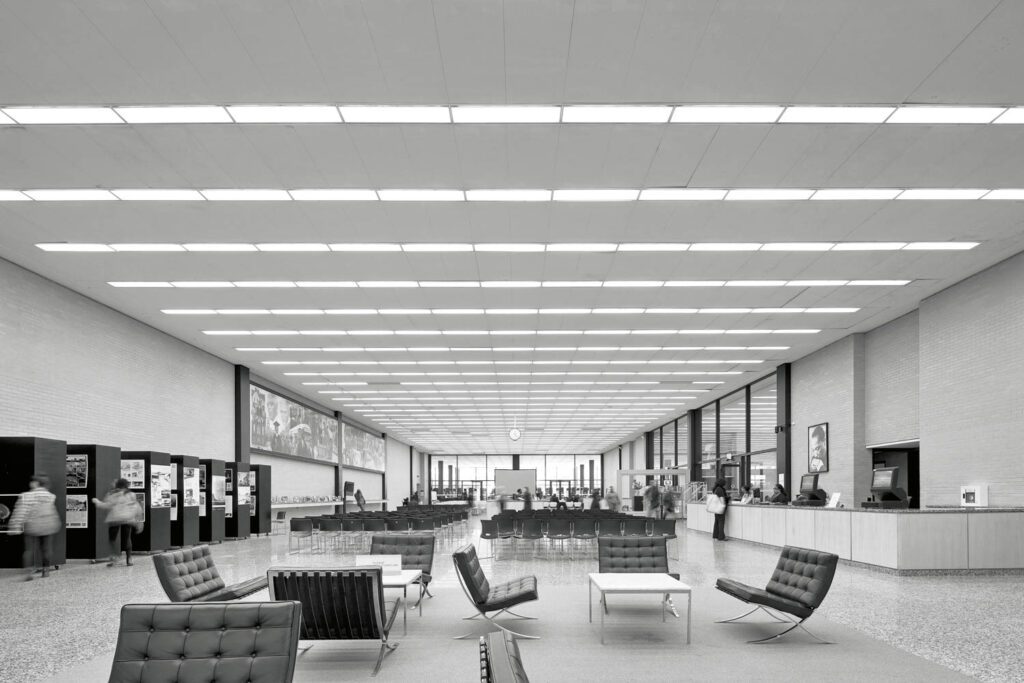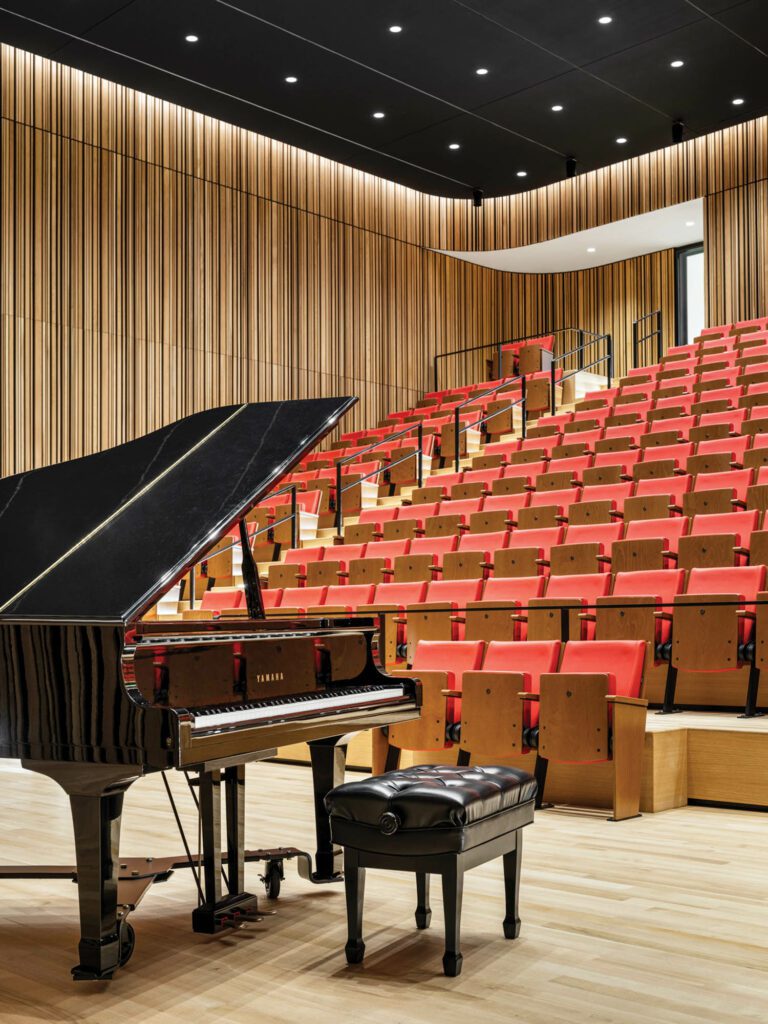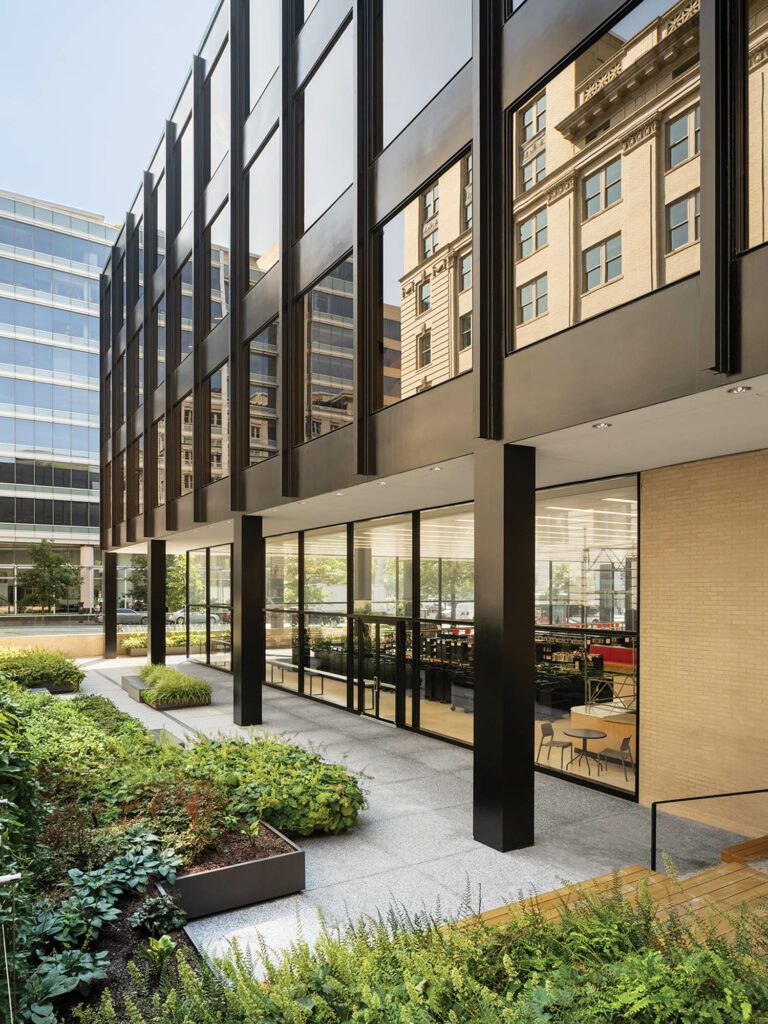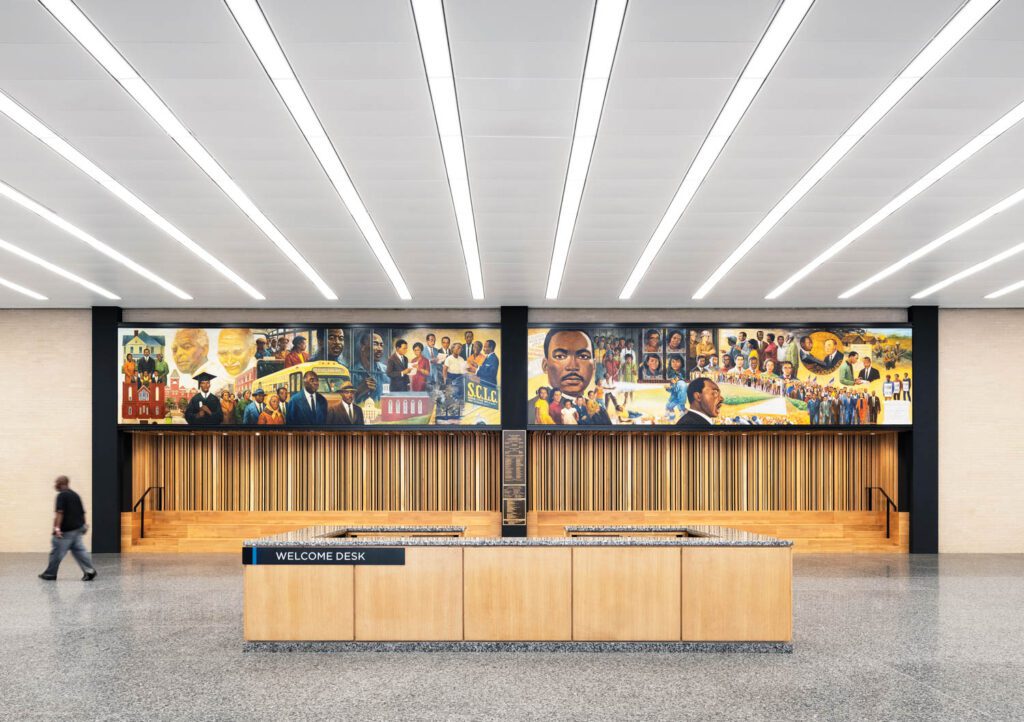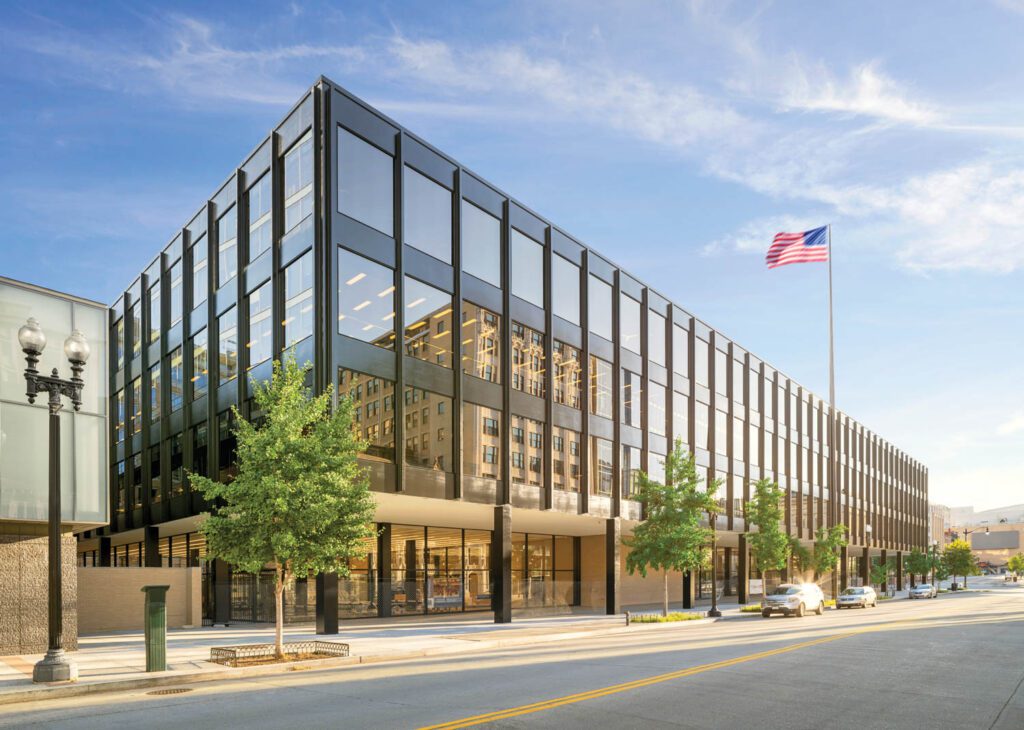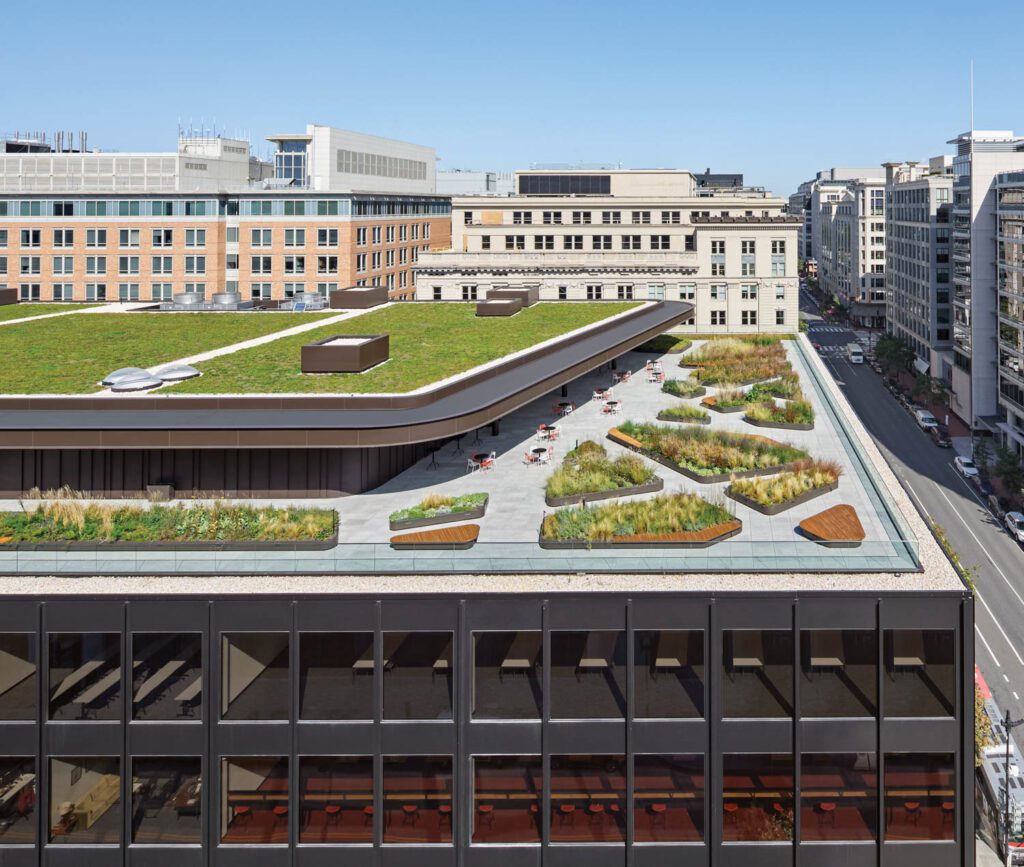 read more
DesignWire

Honoring Black History Month

In honor of Black History Month, the Interior Design team is spotlighting the narratives, works, and craft traditions of Black architects, designers, and creatives. See our full coverage here, including interviews with…