Mariclé Scalambro Brightens a Vintage Argentine Apartment
Tucked into downtown Córdoba, Argentina is a residence known in the neighborhood as "the little house with the yellow door," and one look explains why. But the sunny touch against the darker gray façade isn't the only bright idea architect Mariclé Scalambro had while renovating the 1930 property.
Decades of neglect had left the place in tatters. "I wanted to bring this old and abandoned house into the 21st century," she says, "but keep its original, charming soul." Mostly, that meant removing a dropped ceiling to reveal an enviable vaulted space with room for a mezzanine in which an office/library can also serve as a guest room. A custom kitchen, bathroom, and dining area comprise the public areas, with a bedroom overlooking a patio. Meanwhile, the yellow—which the designer calls "Cheddar"—returns to cover an elegant spiral staircase, with railings that climb up and transform into a desk.
Read more: DVDV Studio Architects Goes Next-Level for a Milan Apartment
The home's 1,023 square feet are the perfect size for its owner, a single young man who grew up in the area. "He moved in immediately and says he feels like he's always lived here," Scalambro says.
Keep scrolling to view more images of the project >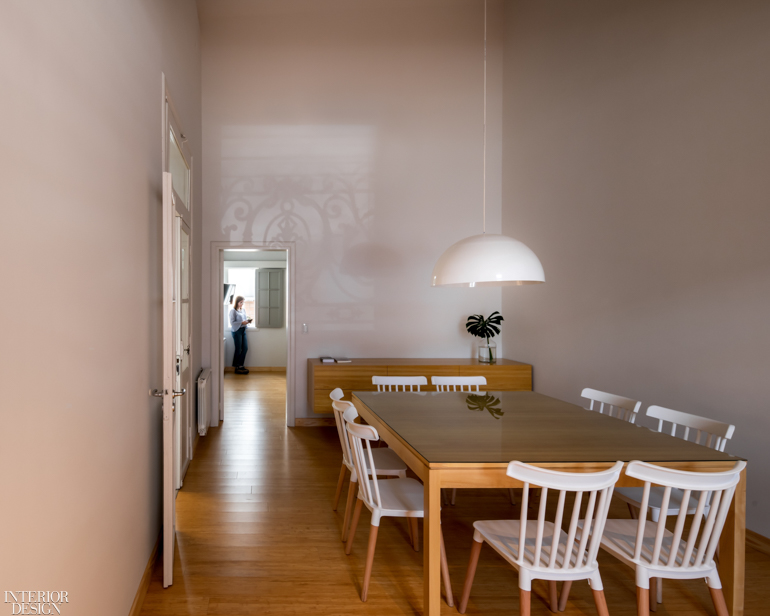 Read more: Diego Revollo Embraces Change at a São Paulo Apartment