Mason Studio Designs Minimalist Shanghai Interiors That Break from Tradition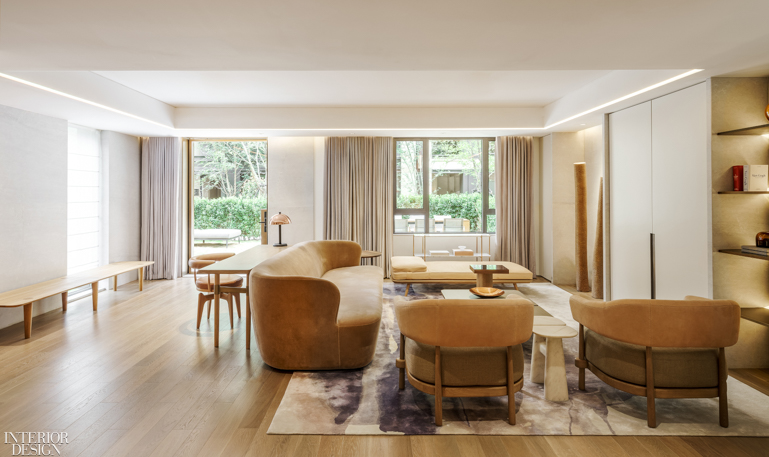 Led by partners Stanley Sun and Ashley Rumsey, Toronto-based Mason Studio has recently completed the interiors of the Jing'an Prime Land Townhomes, two residential three-story townhouses in Shanghai. The two units (2,303 square feet and 1,937 square feet, respectively) are stacked atop each other and designed to enable multi-generational living.
The two homes feature Western-style, open-plan layouts and a minimalist Scandinavian-inspired look. The natural material palette features wood and marble paired with neutral colors, a mix of textures, and soft lighting—a minimalist design intended to be a departure from the ostentatious interiors that tend to be more common throughout the region.
Custom-designed furniture and artwork were commissioned by the firm and executed by local makers to furnish the interiors. "We were very hands on with collaborators and tradespeople, which enabled us to achieve an exquisite level of quality and detail throughout," explains Rumsey.
Read more: Architect Dan Brunn Builds His Eco-Chic Bridge House in Los Angeles