Matteo Foresti Modernizes a Narrow Stockholm Building Into a Light-Filled Café
Matteo Foresti's eponymous design firm had only just opened when a commission came in: the chance to transform a student pub in a circa-1915 building, located in the center of his new home of Stockholm, into a fast-casual spot called Kale & Crave. The opportunity was big, but so was the challenge: How do you organize a 50-seat restaurant across four narrow floors totaling just 2,200 square feet?
First, clear the space out. "Once the demolitions were completed," Foresti says, "it was simple to understand the atmosphere. The brightest room became the entrance. And I tried to make the flow enjoyable, as well as functional, connecting the kitchen to the middle floor through a new opening."
Previous work in Portugal, he says, taught him the value of "clean geometrics and thick walls," which he utilized in the cellar floor's bathroom, staff area, and technical room and the middle floor's kitchen, above which he located a terrace with a semi-circular window facing a nearby garden and the double-height foyer. It's all unified by a staircase with a steel balustrade, welded on-site to the top of load-bearing beams to hide the joints. "It's a detail I had from the initial sketch," he says, and a clear example of first thought, best thought.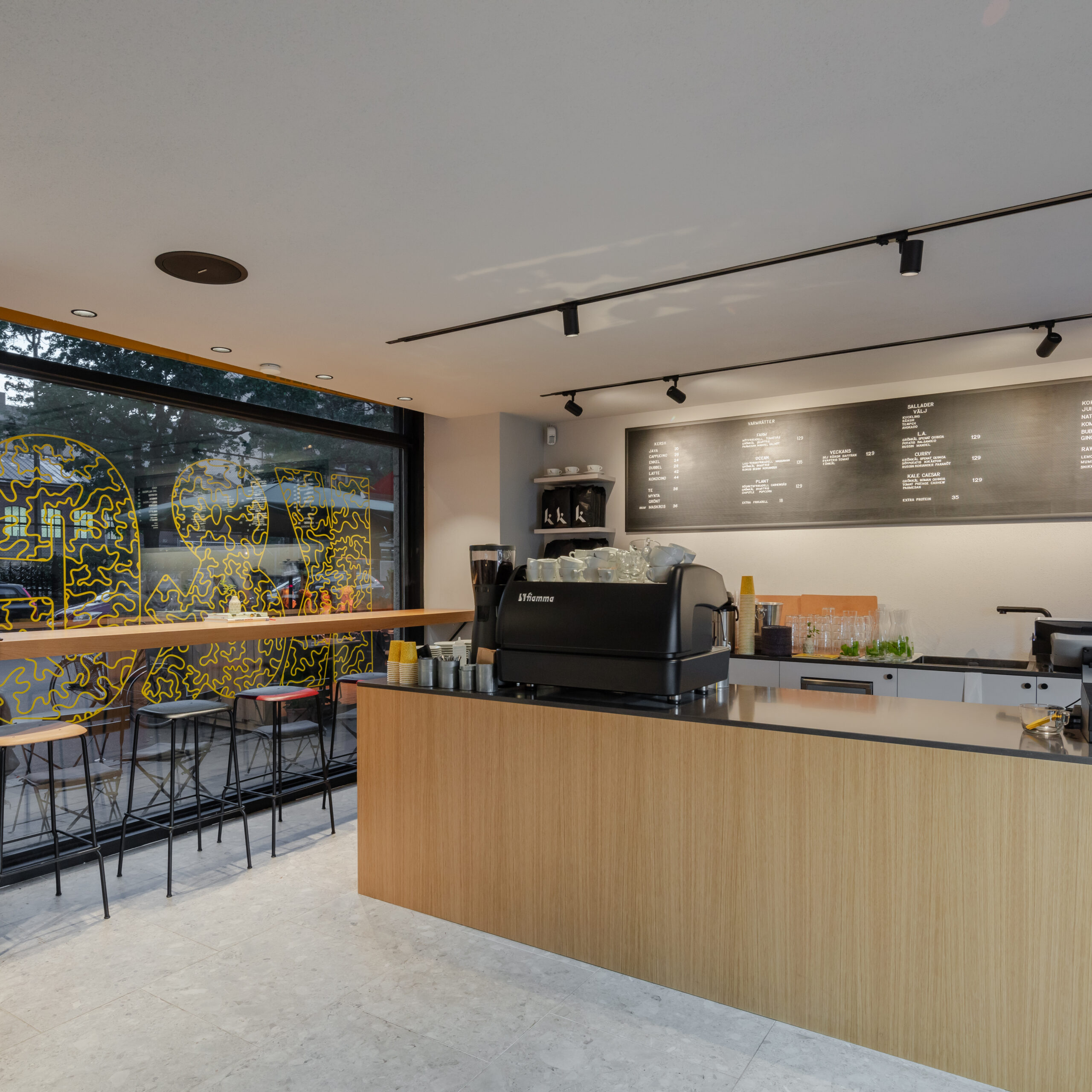 For more Stockholm design, check out 17 highlights from Stockholm Furniture and Light Fair 2019 and Petrus Palmér's must-sees in the Swedish capital.