Maya Sheinberger Designs a Minimalist and Modern Family Apartment in Tel Aviv
In a residential neighborhood just north of Tel Aviv, Maya Sheinberger, of her eponymous interior design firm, transformed a traditional apartment into a modern home for a couple who became a family of three during the process. Describing her style as "design-forward without being uptight," Sheinberger shares that she wanted the space to feel effortless and cohesive without overly fancy finishes. Working with a palette of neutral tones—mainly black, white, and tan to complement wood accents—Sheinberger collaborated with the wife, a graphic designer, to implement small moments of color, enlivening the space.
Along the living room wall, measuring in at five-and-a-half meters long, Sheinberger installed an asymmetric shelving system with enough space between shelves to enable the couple to display more than just books. "I wanted it to be a way for them to capture their lives without controlling the space," Sheinberger says. Black track lighting above, to spotlight their beloved tchotchkes, is matched in the kitchen, defining the two distinct zones of the open area.
The design motif of black metal framing continues in the bathrooms, where Sheinberger created a column design using horizontal subways tiles and opaque glass doors to make the space feel bigger. "I love to use different combinations of the same materials," Sheinberger explains, noting that though many materials overlap in the kitchen and bathroom, they create two distinctly different atmospheres in the home.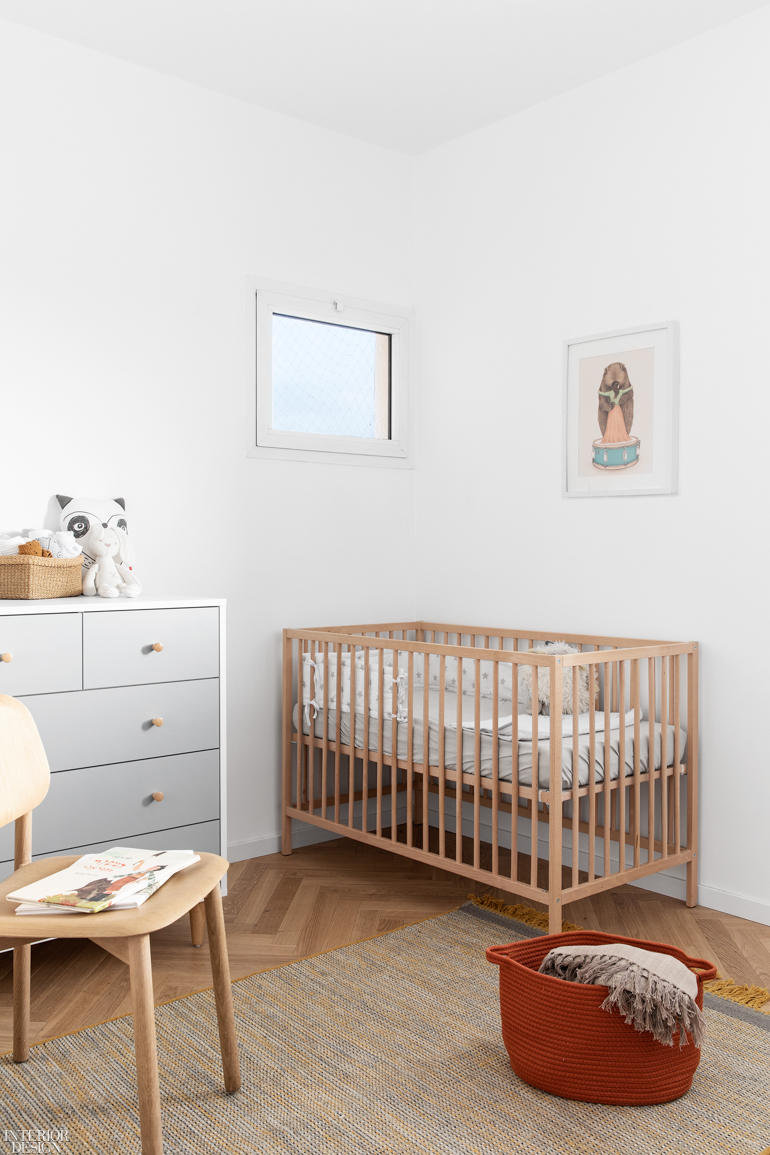 Read next: Shades of Gray Add Sophistication to This Tel Aviv Apartment by Maya Sheinberger