Mecanismo Founders Design an Interactive, Oversized Take on the City Bench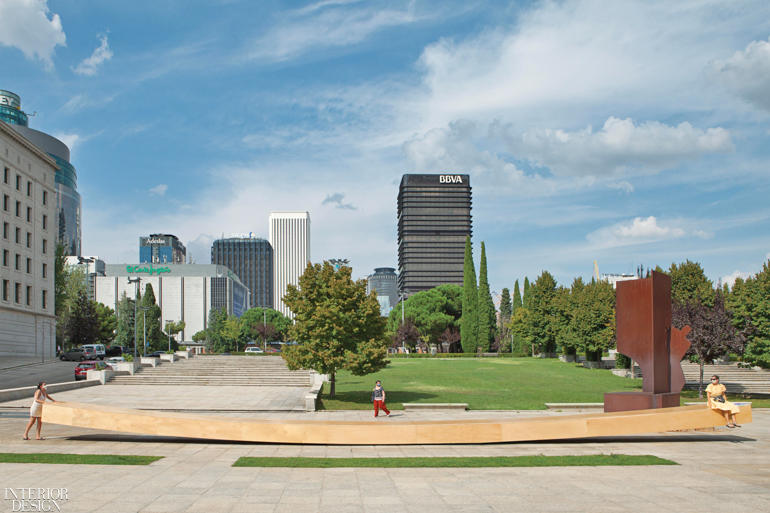 When Mecanismo founders Pedro Rica and Marta Urtasun won second prize for their geometric ecosystem in Concéntrico 2019, the architects earned a prime spot for an installation in the 2020 edition of the Logroño, Spain, architecture and design festival. Enter Banquin, the firm's enormous, interactive take on the city bench. "We decided to analyze an existing urban element with untapped potential," Urtasun says of how the simple piece of public furniture became her and Rica's focus.
Five segments of metal framework covered in plywood were built off-site, then assembled in downtown Logroño. Because of its gentle curve, Banquin (its name derives from combining the Spanish words for bench and rocker) is dynamic, not static: sitting on one end elevates the other, like a giant seesaw. The bench's movement gathered people of all ages to rest, stand, and play on it. Some even used the structure as a skateboard ramp.
At 65 feet long, Banquin is about 10 times longer than the average bench. "We expanded a conventional urban piece to urban scale," Rica explains. But thanks to the modular construction, it's easy to break down, move, and reassemble elsewhere, such as Madrid's historic Plaza de Colón, where Banquin is set to reside post-pandemic.