Mercedes-Benz USA by Gensler: 2018 Best of Year Winner for Large Office Project
The automobile icon might be known for its German engineering, but the brand went all-American when choosing an architecture firm for its U.S. headquarters. Mercedes-Benz first enlisted Gensler, the current number-one Interior Design Giant to devise a transitional space after relocating from Montvale, New Jersey, to Atlanta in 2015, later bringing the firm back to deliver a permanent stateside headquarters just north of the city in Sandy Springs.
In conceiving 200,000 square feet of glassy, light-filled workplace for more than 1,000 employees, the team channeled Bauhaus master Ludwig Mies van der Rohe to create what managing director and principal Stephen Swicegood refers to as "less me space, more we space." The three-and-a-half-story structure boasts generous floor plates, broken up into two gently offset sections—dubbed "work bars"—by an open atrium that allows natural light to reach the core. In and around the atrium are casual seating spots that function as alternative work areas plus a coffee bar and café. Wide bridges spanning one end of the triple-height volume serve a similar communal purpose but on a smaller scale.
Overall, the Miesian geometry of clean lines, prominent grids, and unapologetic orderliness is what one would expect from this marquee name, the true essence of luxe modernity.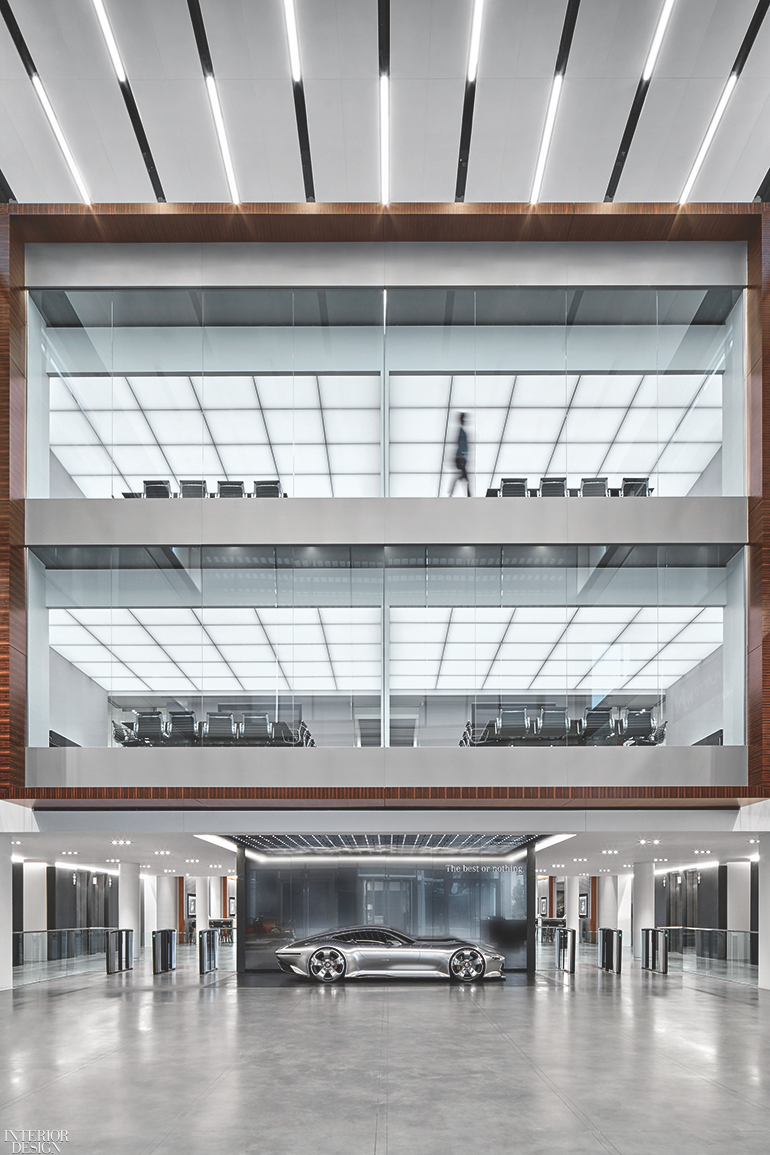 Project Team: Ronnie Belizaire; Hao Ko; Ashley Mcclure; Erica Garfinkel; Kristin Kreppner; Eugene Lee.
> See more Best of Year Project Winners from the December 2018 issue of Interior Design