Michael Maltzan, Fettle Design, and Jorge Pardo Create Art at Audrey at the Hammer
Like a lot of New Yorkers, restaurateur Soa Davies Forrest and chef Lisa Giffen have headed toward the enticing sunsets and glamorous settings of Los Angeles—in this case, for Audrey at the Hammer, located on the ground floor and patio of the Hammer Museum as part of the institution's renovation and expansion overseen by Michael Maltzan Architecture.
LA- and London-based Fettle Design worked with Maltzan on the vivid 3,000-square-foot, 115-seat space. "It takes inspiration from the clean lines and renowned installations of the museum itself," says Fettle's director and co-founder Tom Parker. "This meant that the restaurant and courtyard needed to set the stage for a multitude of strong components," he adds, not only enticing the Hammer's art fans but also LA foodies to view it as a destination on its own.
Read more: Workstead's Citrus Club at The Dewberry Takes Mid-Century Modern Tropical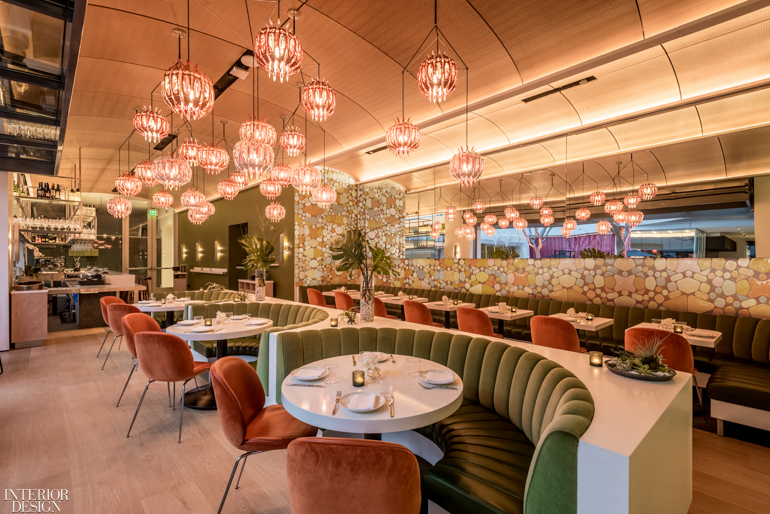 The project also serves as a canvas for Cuban artist Jorge Pardo's tiles, which pop up across the walls behind banquettes, and his pendants, which cluster inside then flutter into the courtyard, suspended from trees. "If you look closely," Parker says, "you can see that the lights are banded by color, with the red, orange, and white versions suspended at set heights." They're an artful installation in their own right.
Keep scrolling to view more images of the project >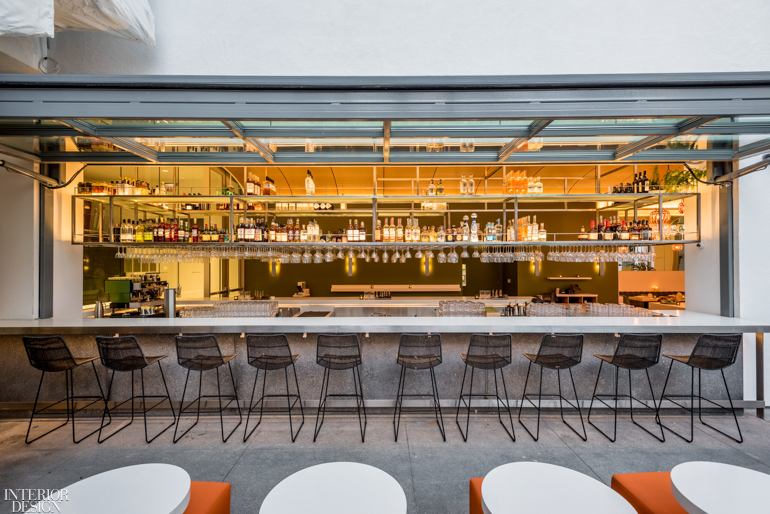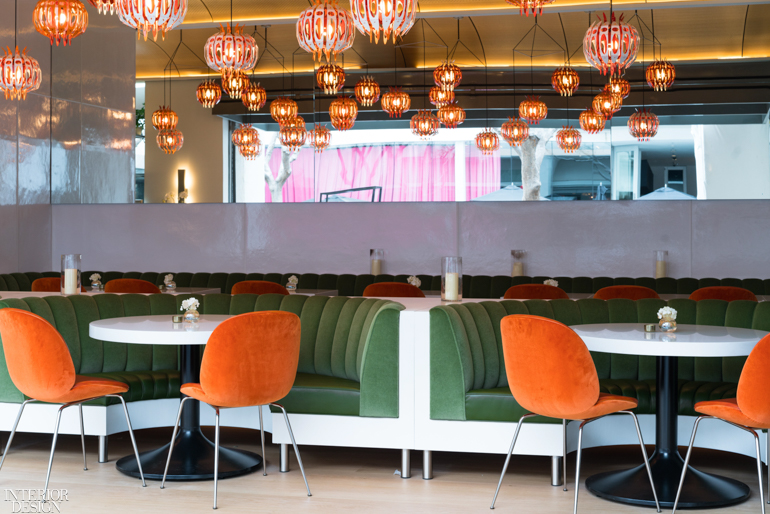 Read more: New in Los Angeles: 10 Recent Projects in the City of Angels