Mickaël Gouret Goes Classic for La Chambre by Royal Hermitage Bedding Shop in Paris
For the La Chambre by Royal Hermitage Bedding shop, just moments from Left Bank Paris landmarks such as Café de Flore, there was no point competing with the glamour of Boulevard Saint-Germain. Instead, architect and designer Mickaël Gouret (@mickael_gouret) transformed a slightly dowdy shop into a 1,700-square-foot grand promenade.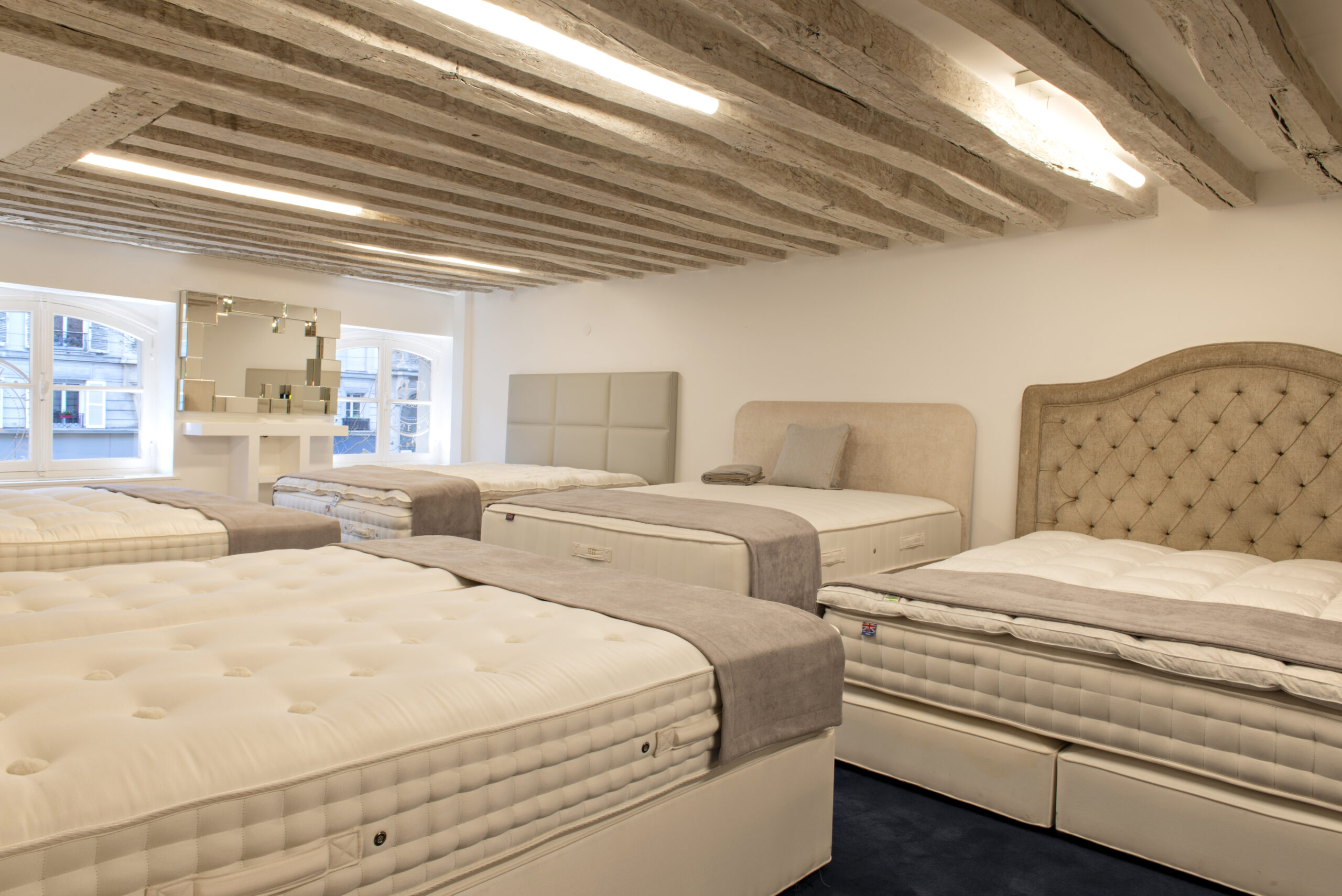 "I wanted something from the classical image people have of Paris," Gouret says. "So, the arches are perfectly aligned to the new main entrance of the shop. The central part of the shop is then given over to a bed. And the landscape hierarchy is very low so that the bed is always visible from the outside, but also from the other side of the street."
Read More: Kokaistudios Builds a City for Assemble by Réel's Shanghai Concept Store
A sea-blue rug by Ege offers drama, ramped up by a vivid red rug by Prevotat that runs up the curved staircase of the same color to a second-floor expanse of mattress options. A few of Roger Tallon's Cryptogamme stools dot the sales floor, the ideal spot to rest and dream up plans for the future.
Read More: Cass Calder Smith Designs Sarah Jessica Parker's Second Shoe Store in NYC