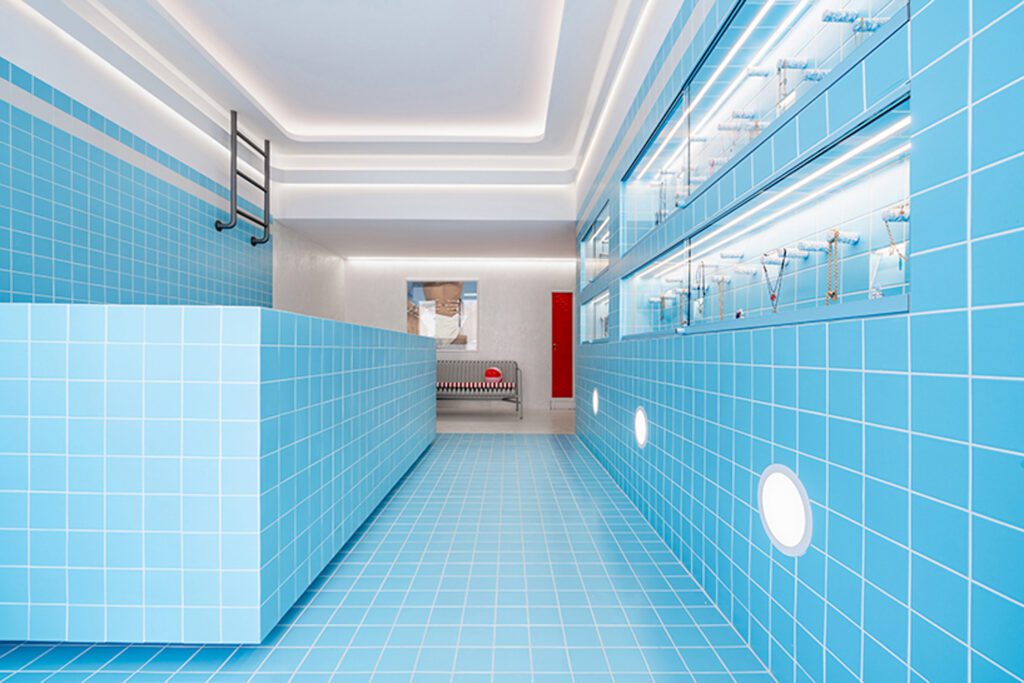 Mykonos Jewelry Store Makes a Splash with Unexpected, Lively Interiors
Athens-based design studio Saint of Athens recently dipped its toes into a unique retail project, pairing with Dive Architects for Italian jewelry brand Gavello's Mykonos storefront. While the Greek island provided a pristine backdrop and picturesque architecture, Saint of Athens creative director Nikos Paleologos also looked to principles of minimalism, eye-soothing forms, and subtle beauty. "The point was to combine the local spirit with a sense of modernity," he says.
The store-within-a-pool concept came out of a desire to activate shopper's curiosity, create a memorable experience and "generate a feeling of exploration in a space that encourages creativity of all sorts," Paleologos says. The beachy interiors are a marked transition from the world-famous white cobblestone streets beyond.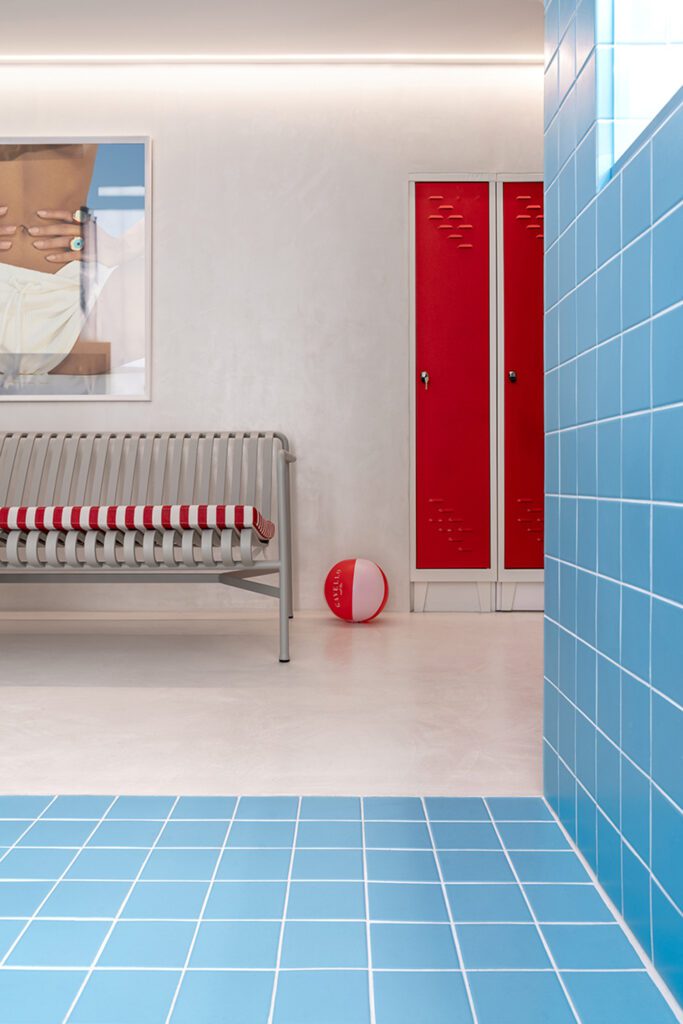 To achieve the watery look, Saint of Athens looked toward the monochromatic universe of Wes Anderson, who Paleologos credits as a major influence, along with the colorful and timeless works of artists like Slim Aarons and David Hockney. The pool design complements the fluidity of the jewelry, and evokes a relaxing, endless summer notion. "The retail items become part of a greater, playful narrative," he adds.
Jewels are displayed seamlessly, but in a way that is both practical and ties in with the theme, some from conical holders, which could easily resemble pool towel holders. The ceramic tiles, metal, glass, branded beach balls, and clever seating yield a highly imaginative and visually captivating space.