Oceanfront Home by Dorothee Junkin Brings Florida's Lush Vegetation Inside
Dorothee Junkin, just relocated from London to New York, was looking to launch a stateside design studio when a friend made a serendipitous introduction to a woman who would shortly thereafter become DJDS's first American client. The client, a successful entrepreneur, was in the process of trading her current residence for a larger and more contemporary home in Vero Beach, Florida. With construction already underway, Junkin had to hit the ground running.
The aim was to create a sophisticated home that didn't look like a typical Floridian oceanfront house. A proponent of thinking outside the box, the client was curious to discover what an international design perspective would bring to bear on the contemporary architecture. With this in mind, Junkin felt free to introduce a host of global influences, seamlessly mixing furniture sourced across the world, from Patagonia to Britain, vintage pieces like antique Balinese fishing spears, and custom lighting to produce the unique blend of earthy calm that's her signature.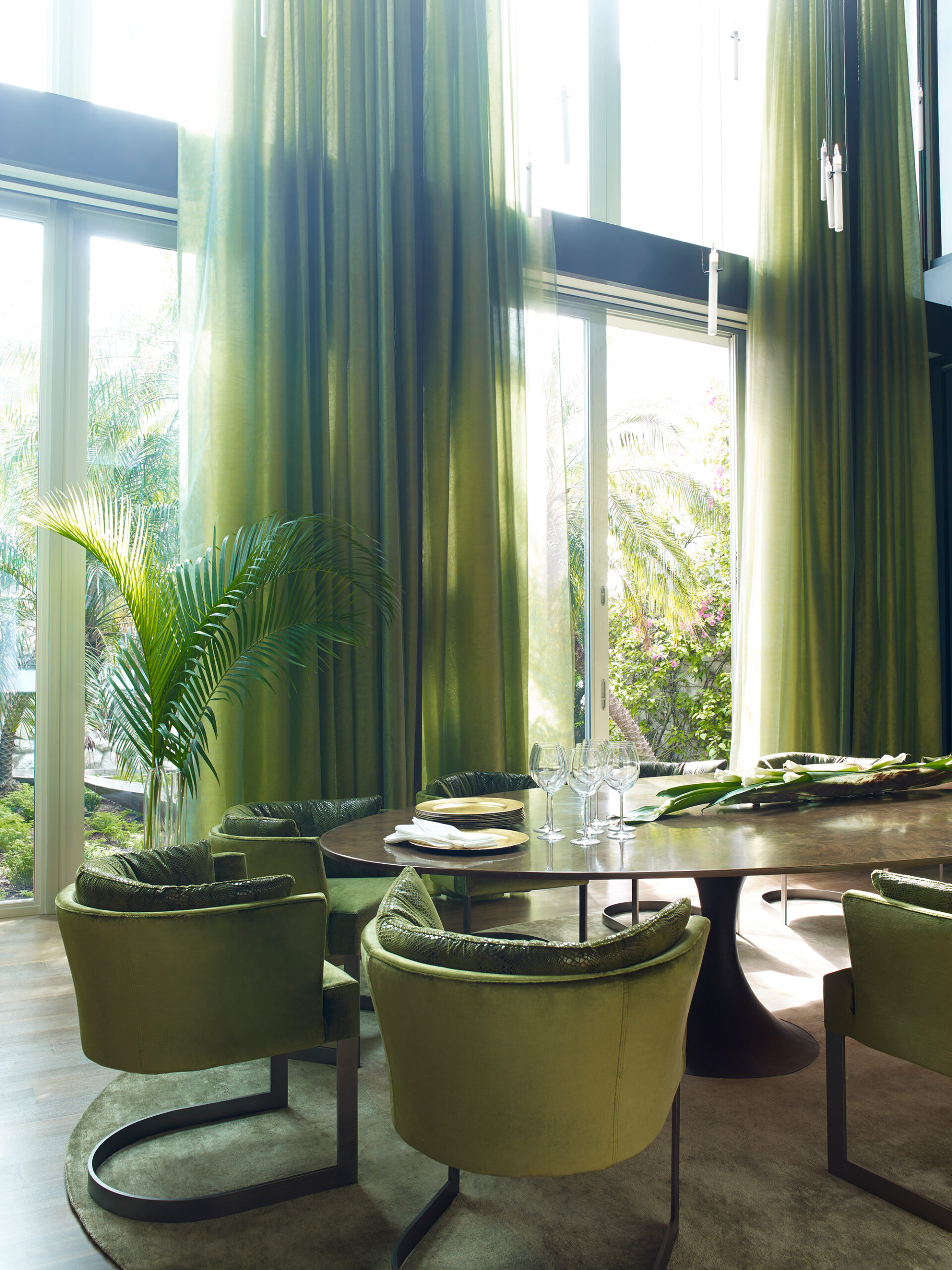 The end result, which incorporates greens and browns as a nod to the area's lush vegetation, is decidedly inviting. "Although the house is large," the homeowner explains, "it doesn't feel at all cold or intimidating. It's warm and inviting and has inspired both quiet nights in and fun family get-togethers, all of which come with amazing memories. For us, that's really what makes a house a home." True client satisfaction: Junkin couldn't ask for a better professional introduction to this side of the Atlantic.
Project Team: Design Principal: Dorothee Junkin. Architect: Erik Helgen, AIA; Alloy.
This story originally appeared in Interior Design's Best of Residential book.