On the Surface: Raleigh's New Contemporary Art Museum
The acronym in CAM Raleigh's name stands for Contemporary Art Museum, but the four-month-old North Carolina institution is just as interested in design. "Deep Surface: Contemporary Ornament and Pattern," to open September 24, comprises six thematic sections-amplification, everyday, kit-of-parts, inheritances, elaboration, and fantasy-and illustrates them with examples from the worlds of architecture, furniture, textiles, industrial products, print and digital graphics, and fashion, all from the past 15 years. The two curators, faculty at North Carolina State University and Parsons the New School for Design in New York, selected both classics and pieces not previously seen in the U.S.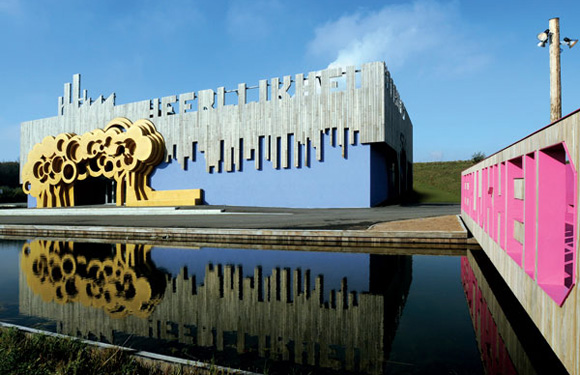 Maharam Digital Projects contributes its Fleur de Lys wall covering by Brazilian artist Vik Muniz. And the Netherlands is, of course, well represented. Look for photographs of the environmental design studio FAT's Villa community center as well as an actual Knotted chair by Marcel Wanders.