One Embarcadero Center by Gensler: 2020 Best of Year Winner for Domestic Commercial Lobby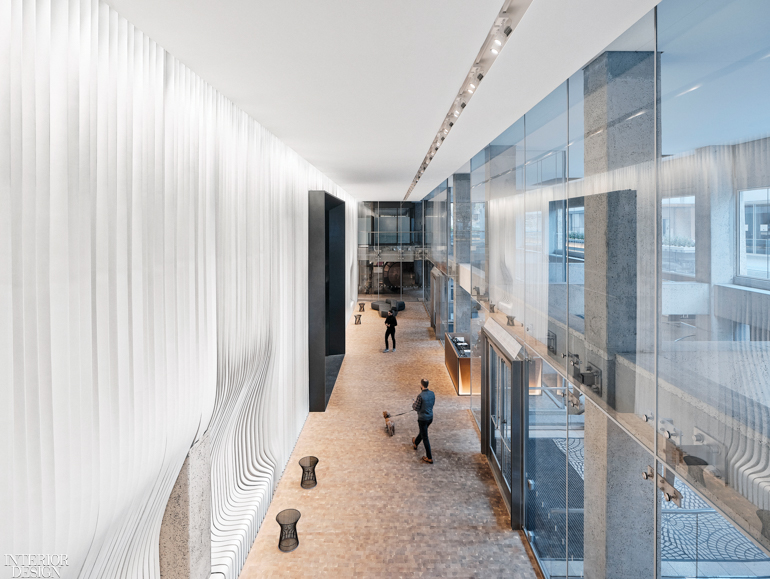 The matter at hand: a 3,150-square-foot office lobby within a complex of brutalist towers was due for a facelift if it was to keep up with the rapidly evolving city of San Francisco. The existing structure,
designed in the late 1960s by neo-futurist
architect John Portman and completed in '71, possessed a main entry practically obscured by a pair of retail escalators, which the Gensler team ultimately decided to remove. The lobby overhaul not only results in a more open and secure entry but also redirects attention toward a show­stopping feature wall of 250 reinforced-concrete "ribbons" that cascade from the ceiling to form intuitive seating nooks. Gensler developed the wall in collaboration with fabricator ConcreteWorks using both virtual and full-scale models, the finished installation one that celebrates, rather than obscures, Portman's original vision.
Project Team: Doug Zucker; Batya Keshet; Craig Slavsky; John Bender; Luda Hoe; Caroline Duncan; Jin Peng; Alan Sinclair.
> See the full list of winners and honorees from Best of Year 2020