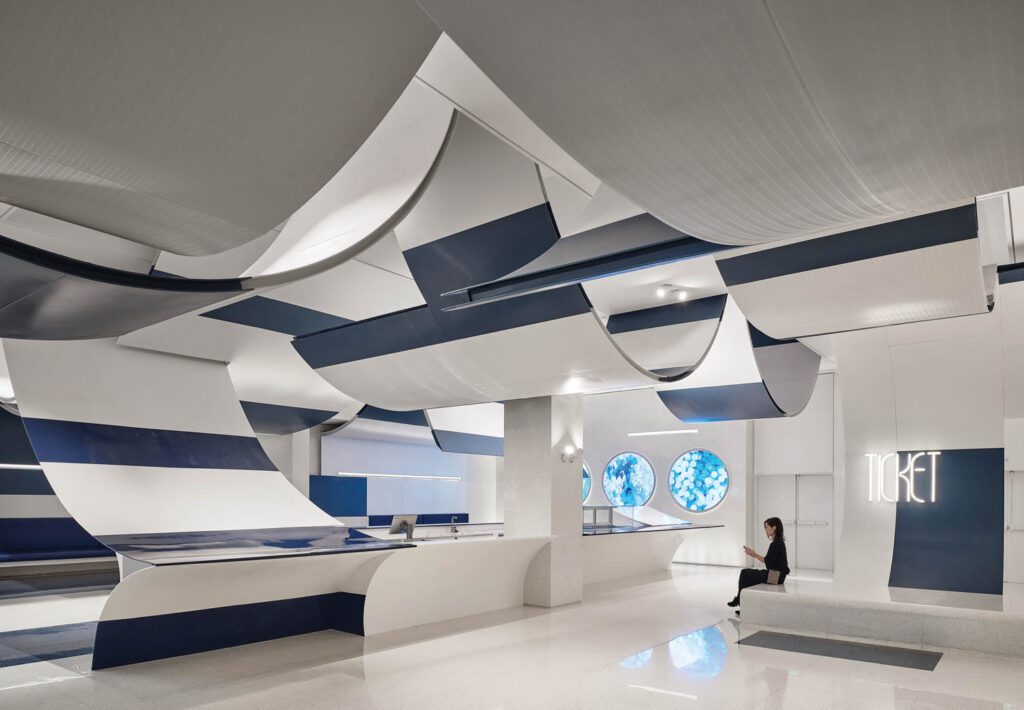 One Plus Partnership Adds Visual Intrigue to Cinesky Cinema in Shenzhen, China
2022 Best of Year Winner for Entertainment
2022 IIDA Winner for Entertainment
When a repeat client approached cinema-design honchos One Plus Partnership to design a new movie theater for local and international films, the goal was a high-concept space with a strong visual identity. Firm director Ajax Law and founder Virginia Lung, multiple Interior Design Best of Year Award winners, used the theater's name as a jumping-off point, delivering clouds floating in a blue sky in the form of custom-fabricated arcs of aluminum alloy sus­pended weightlessly from the ceiling. In several places they curve back down to earth to become part of the ticket counter or a bench for waiting. "They're not just to look nice," Law says, "they serve practical functions, too." Terrazzo flooring, heavy in contrast with the floating ceiling panels, anchors the concept to the ground.
But the airy vibes continue elsewhere, like in the 10 theaters (one of them IMAX), where decorative acoustic panels are illuminated with arcing LED strips. The women's restroom, all-white with a custom bench and lit by more LED strips, feels like sitting in the sky. "When guests walk from the hallway, they are walking into this mysterious space," Lung says, "as if people are floating into the cloud with the wind." Also impressive: Due to COVID-19, the project was executed without One Plus being able to monitor the work in person.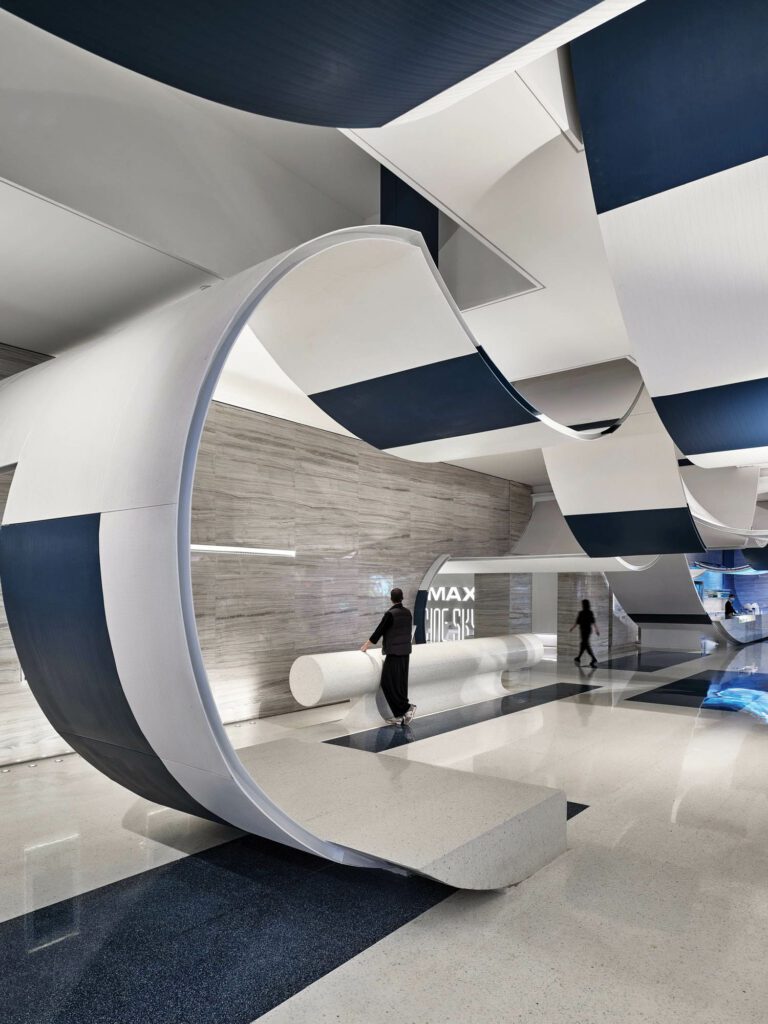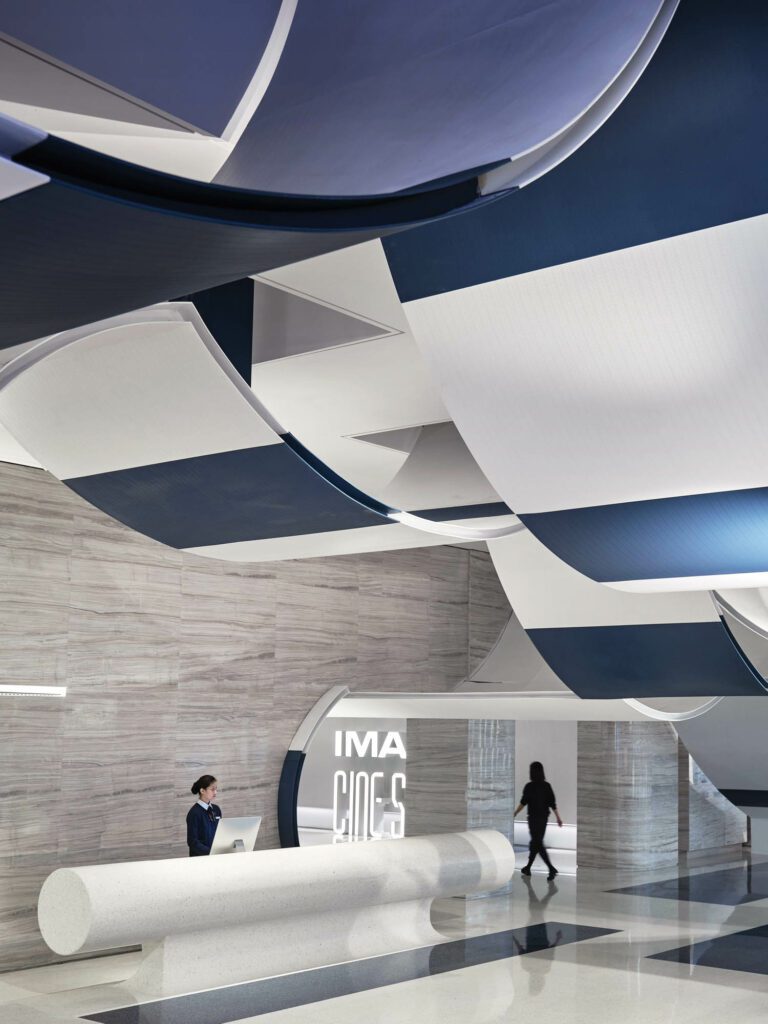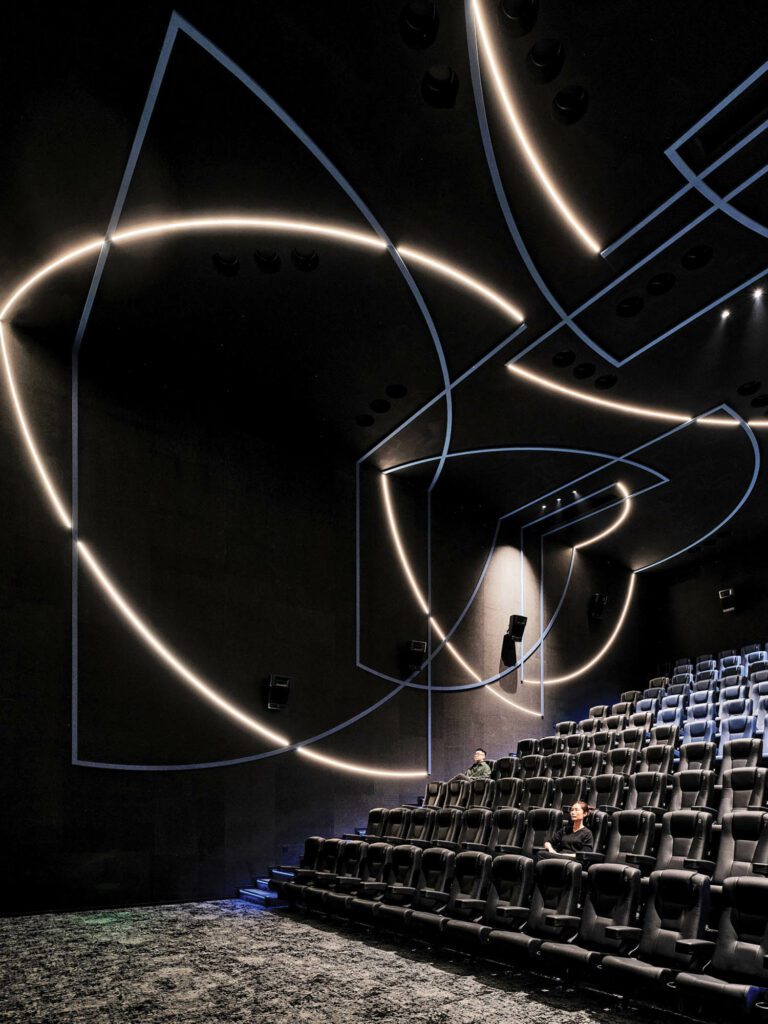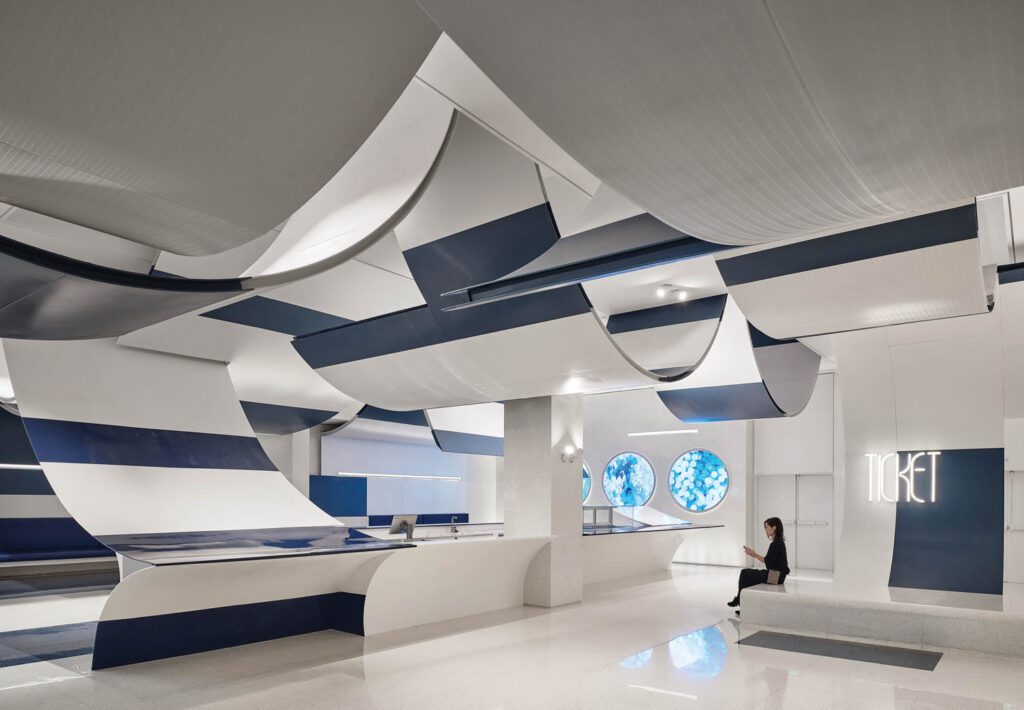 project team
---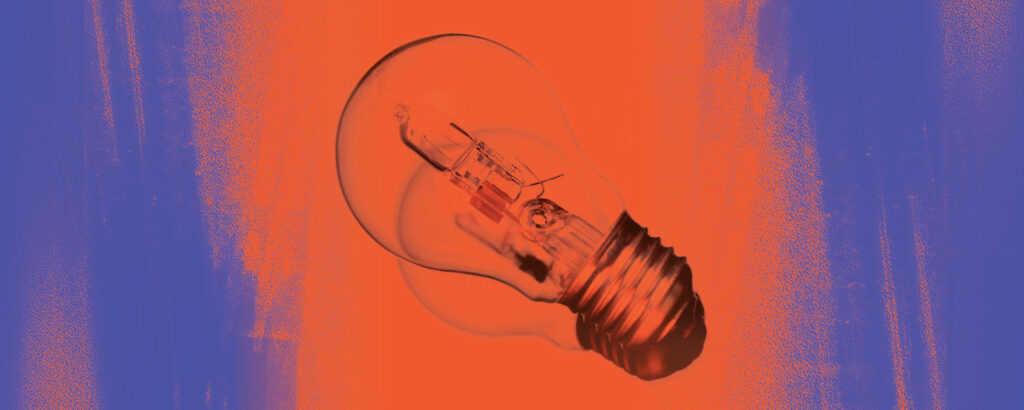 See Interior Design's Best of Year Winners and Honorees
Explore must-see projects and products that took home high honors.
---