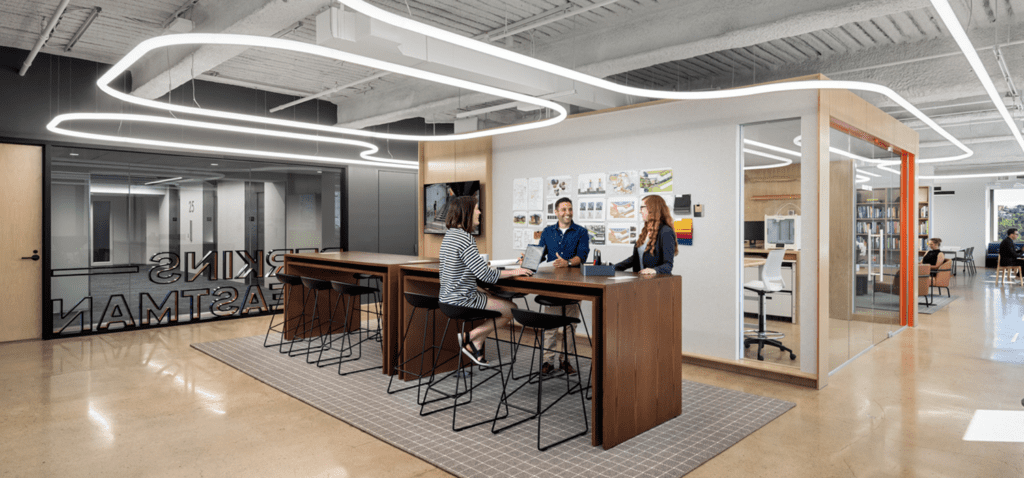 Perkins Eastman's Pittsburgh Studio Offers Insights on the Future of Workplace Design
A new home for Perkins Eastman's Pittsburgh studio was already in the works in March 2020 when, as for offices around the world, the future of workplaces themselves was called into question by the COVID pandemic. From home, co-managing principals Lee Pellegrino and Jeff Young and their staff began to examine assumptions around what a headquarters might work.
This summer, they revealed the results: a flexible, confident 11,900-square-feet studio across the 25th floor of the 1951 Harrison & Abramovitz skyscraper at 525 William Penn Place. "It's carefully engineered to provide choice and variety for how our employees work," says Young, "creating a diversity of spaces that celebrate our creative processes, and promote meaningful collaboration and individual focus."
In practice, this means a perimeter of diverse, first-come-first-served seating—barstools, café tables and chairs, comfy high-backs—surrounding a core of meeting areas, a lounge, and the crucial Maker Box for model-making, 3D printing, and virtual reality research. The polished concrete floors are original, the ductwork and ceilings are left exposed, and enough of the project was sustainable that it received LEED Gold certification.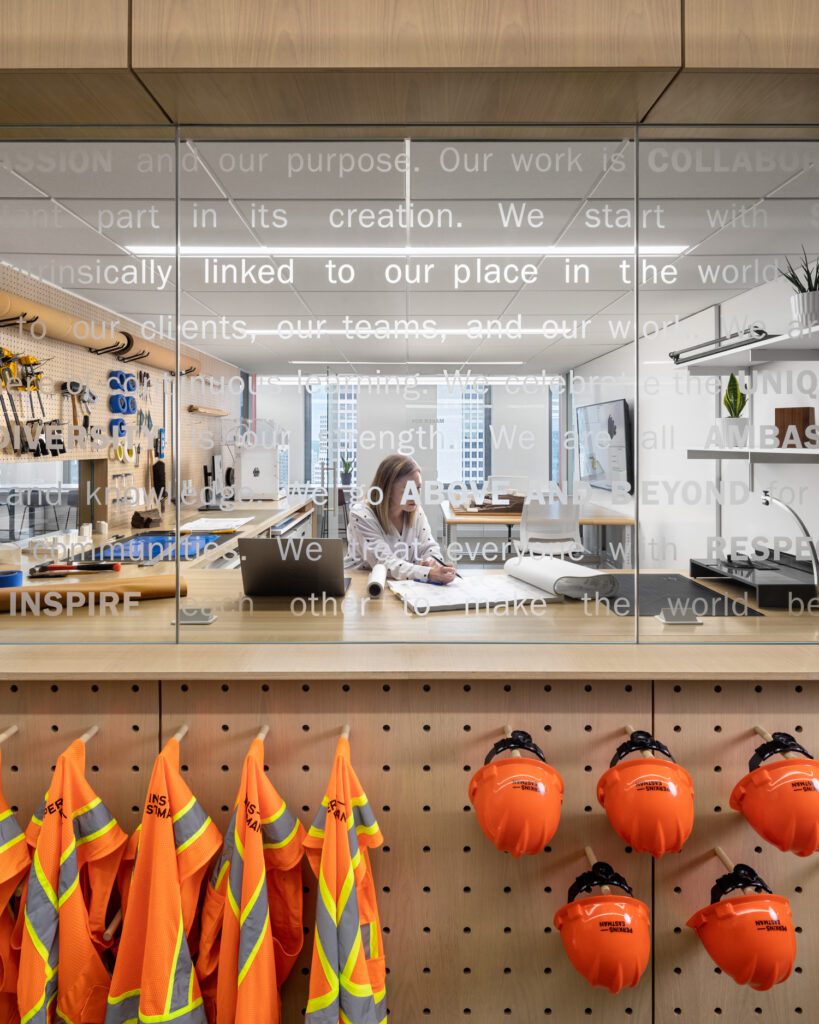 The team hopes "work from home" will come to mean "work from anywhere": Standard and Custom's raw-steel-framed whiteboards can be rolled to any studio nook, while on the few walls introduced into the studio, felt panels and display monitors allow for privacy and the presence of clients and other Perkins Eastman staff from around the world. "It's emblematic of what we do as architects and designers every day," Young says, "positively impact lives with thoughtful designs and strategies for the spaces where people work, live, heal, and learn."