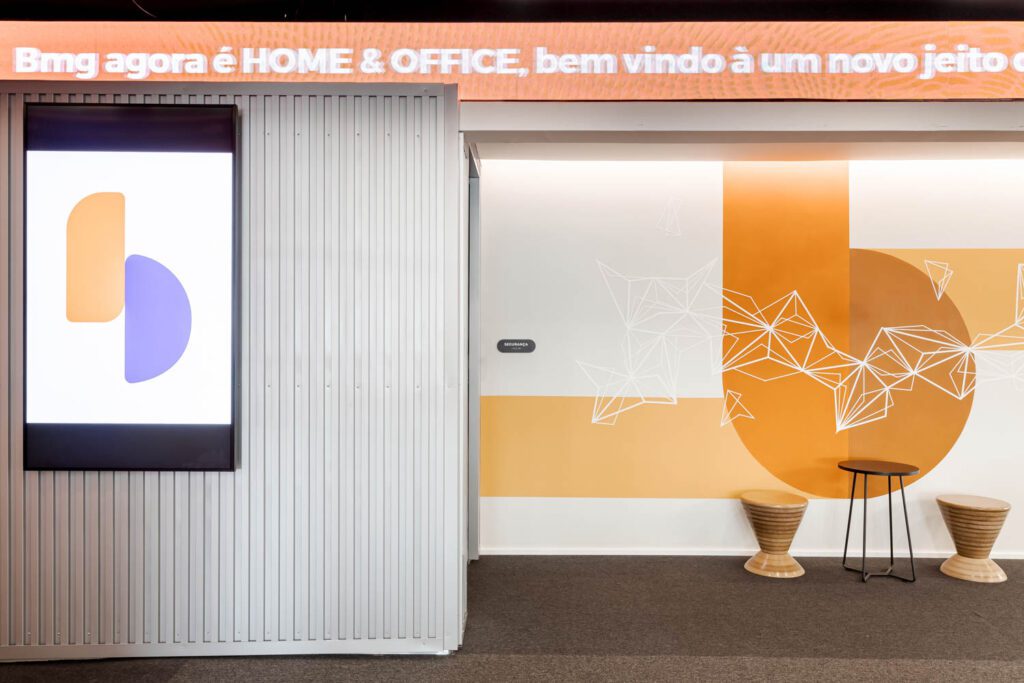 Perkins&Will Brings a Brutalist Gem into the 21st Century for BMG Bank in São Paulo, Brazil
Brazil's São Paulo has one of the world's great collections of Brutalist buildings, including a 1984 gem by Marcello Fragelli, now the home to a headquarters for BMG Bank courtesy of transformation by Perkins&Will.
While architect and director of the Perkins&Will studio in São Paulo Fernando Vidal and team retained much of the original personality of the 43,000-square-foot space, including the characteristic concrete structure revealed in the elevator lobby, some updates needed to be made.
"In the central area, where there is usually a reception without much relevance," Vidal says, "we created a large auditorium that connects the two vertical circulations of the building." Digital panels connect the auditorium to the entrance hall, while collaborative areas replace workstations. A 750-foot-long running track rings the office, below ceilings brightened by seasonal installations by graffiti artists. And all-gender bathrooms bring culture of the 20th Century office building into the 21st century.