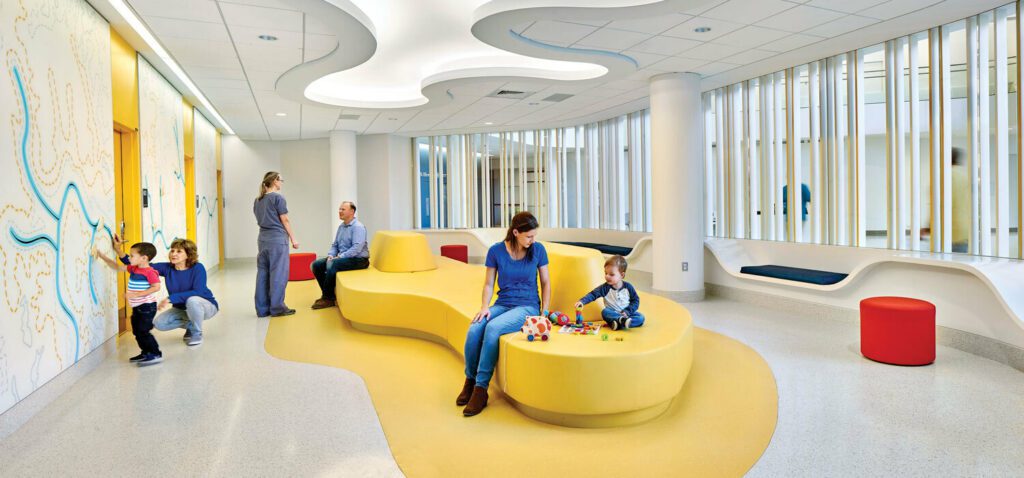 Perkins&Will's Expansion of UVA Health's Emergency Department Earns IIDA Accolades
The diagnosis was clear: UVA Health's emergency department was seeing 60,000 patients a year, a figure 50 percent higher than its intended capacity. Tasked with devising a solution was longtime collaborator Perkins&Will, and its 440,000-square-foot expansion—the largest in the modern history of the University of Virginia's medical system and the winner of the IIDA competition's healthcare category—would add 180 much-needed beds to the Charlottesville campus. Construction on the project, which was led by P&W principal and global design director Ralph Johnson, lasted six years. Included are 82 new emergency treatment rooms, 19 pro­cedure rooms (including for radiology and operating), 33 pre- and post-op rooms, and a patient tower with 84 private, acuity-adaptable rooms.
The structure's aesthetic attributes are keenly attuned to the emotional well-being of patients and caregivers. Notably, an expansive, south-facing facade draws daylight into patient rooms and frames sweeping Shenandoah Valley views. The color palette is similarly compassionate. Painted walls fill otherwise sterile surgical corridors with soothing earth tones, and a jumbo bench in a pediatric waiting area is a cheery yellow. Capping the building is a planted green roof incorporating a water-capture system that sends gray water to a chiller plant across the street. This last component makes the project essentially net-zero in water usage and a candidate for LEED Silver certification. Now that's a clean bill of health.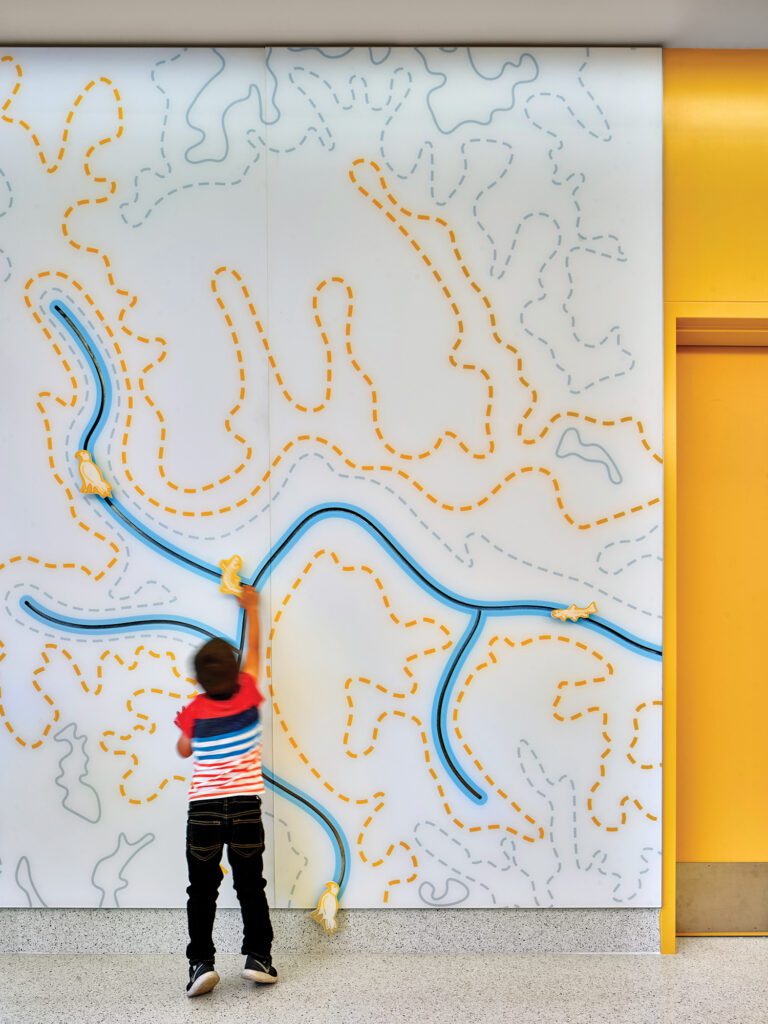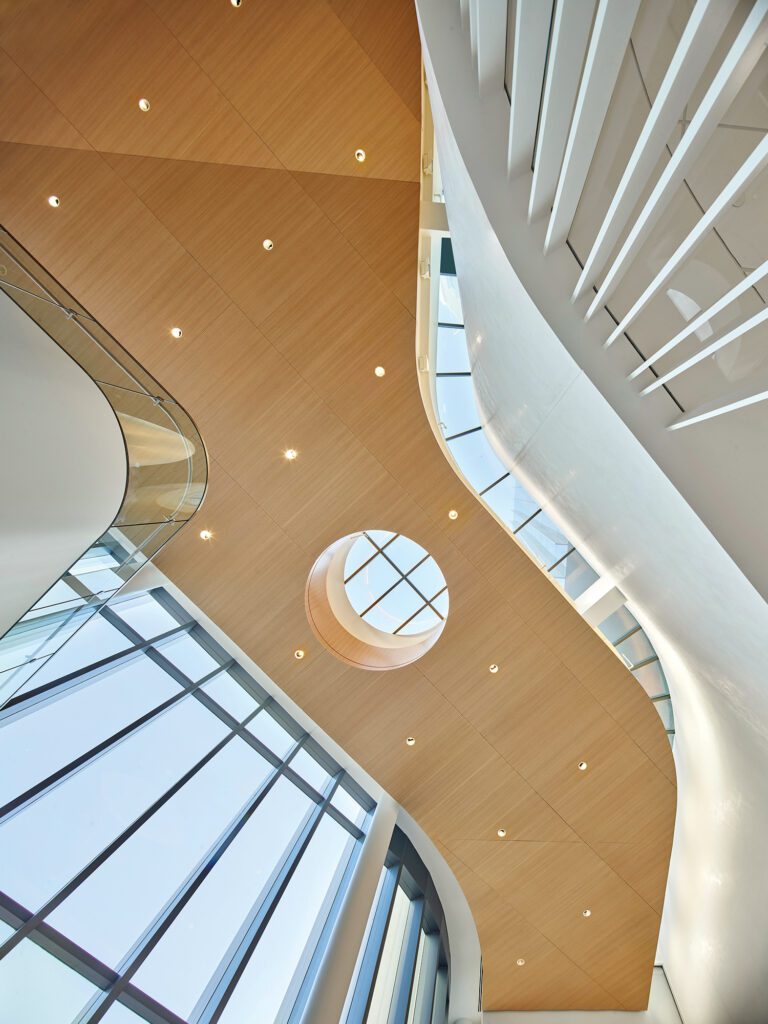 project team
Perkins&Will
: ralph johnson; daniel moore; eileen jones; james bynum; dede woodring; jean mah; marvina williams; brian sykes; jeff saad; tamara cavin; kate reinhard; julie michiels; pamela steiner; jeff sanner; gabriela s. perez; jim woody.