Pierre-Yves Rochon's Redesign of Hôtel Martinez Melds the Côte d'Azur's Past and Present
At night, Hôtel Martinez's landmark sign glows above Cannes's famous La Croisette. The hotel has graced this spot along the French coastline for the past 90 years—and now after a major overhaul, the interiors of the iconic property also shine.
Paris-based interior designer Pierre-Yves Rochon looked to the classic hotel's Art Deco spirit and the brilliant blues of its Mediterranean surroundings for inspiration: There are rich fabrics from Manuel Canovas, Pierre Frey, and Dedar; bespoke furniture designed by Rochon himself; custom carpets inspired by Émile-Jacques Ruhlmann's Art Deco designs and manufactured by J.D. Staron Paris; and in the front lobby, a majestic chandelier made of bronze and parchment scales by Italy's Officina Luce.
Dining options include the city's only two-Michelin-star restaurant, La Palme d'Or, where Chef Christian Sinicropi plates his creations on beautiful dishes made by his wife, ceramicist Catherine Sinicropi.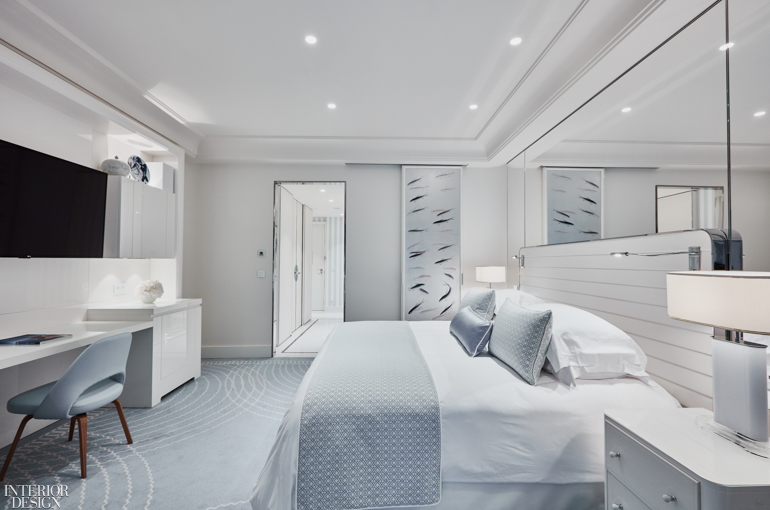 Read more: Emre Arolat Architecture Takes the Museum Hotel in Southern Turkey Back to the Future