PlotCreative Draws on Tradition to Create CJ GO Noodle Shop Outpost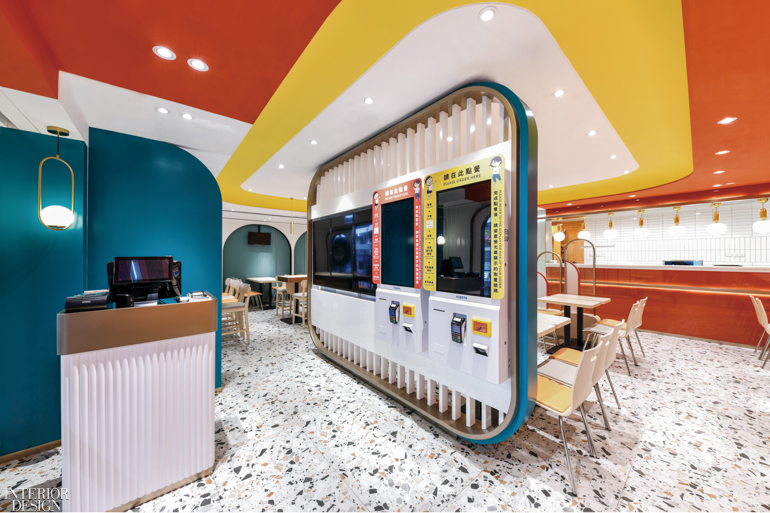 Noodles are one of the most ancient of foods, and one of the most modern. Articulating that mix of old and new was on the mind of PlotCreative Interior Design director Oscar Chan when the Crystal Jade GO brand of noodle shops asked him to conceive a new outpost in Kennedy Town on Hong Kong Island.
Chan and his team looked to the traditional Chinese Siheyuan courtyard house for a circulation route for the 2,000 square feet. Guests step in and see a digital menu which separates the dining area like courtyard screens of old. Lights throughout hang like lanterns among ersatz eaves engraved with logos and dumpling patterns.
"The biggest challenge," Chan says, "was the site's low ceiling." To imply height, Chan painted ribbons using the brand's colors, including bright orange and yellow—another old design trick that here looks utterly modern.