RA-DA Architects Designs Communal New York Office with Colorful Escape
When planning the redesign of GFP Real Estate's new Manhattan office space, RA-DA Architects, a boutique design practice based in Los Angeles, focused on designing the workspace with a sense of "community" in mind. The real estate firm, whose business makes them landlords to many other New York companies, needed a well-designed work environment to give them their own space reflective of their culture while serving as an example to their tenants.
The office space, which occupies the 14th floor of a Park Avenue high-rise overlooking Grand Central Station, needed to serve the primary purpose of a functional workspace. GFP already had space on the fifth and 12th floors of the same building with the company's board room and meeting space. The challenge was to create a communal and connected environment even though half the square footage of the 7,500-square-foot space was needed to provide executive offices.
RA-DA achieved this by lining the perimeter with the private offices then grouping the staff centrally around a long desk. They also added a bright cafe full of light, pattern, and color to provide a brief escape from the workplace that almost feels like going out to lunch.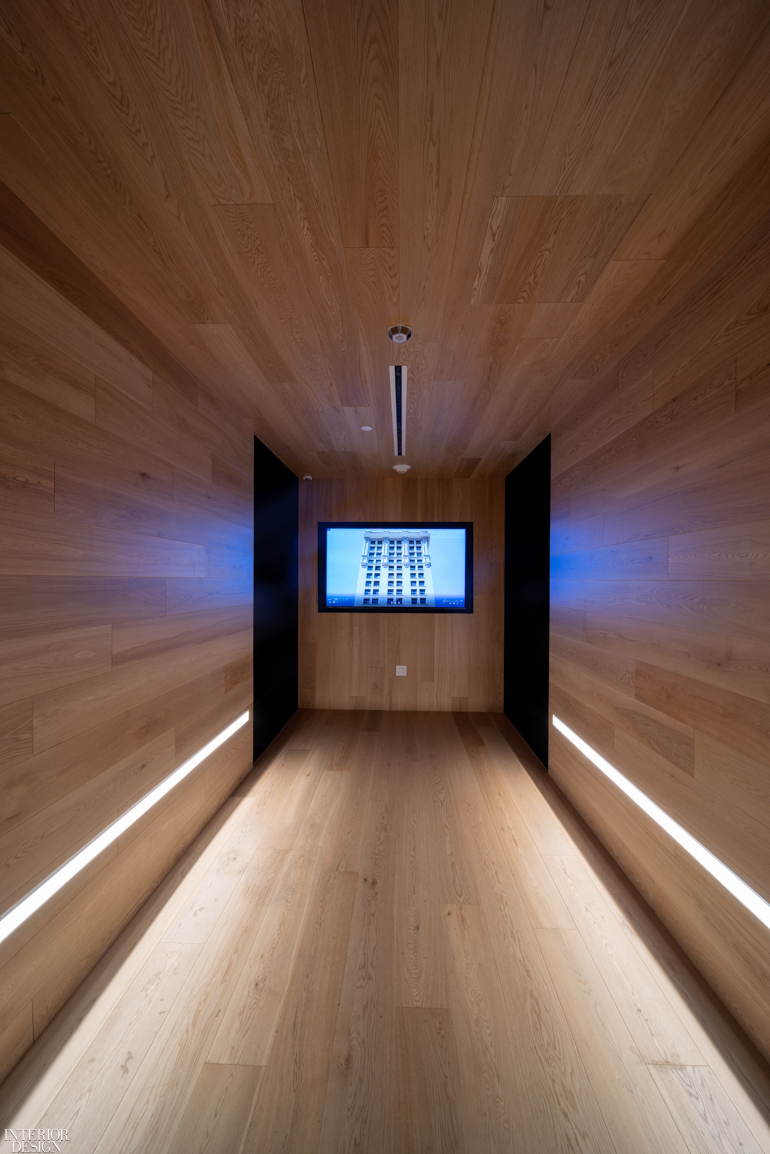 Read next: Kinzo Maximizes Space for Publishing House Suhrkamp Verlag's New Headquarters