Renaissance Atlanta Airport Gateway Hotel by Rottet Studio: 2017 Best of Year Winner for Small Chain Hotel
Luxury hotels and Lauren Rottet. They definitely go together. But airport hotels? This hotel at Hartsfield-Jackson Atlanta International Airport does not sound like the kind of project we expect from the Interior Design Hall of Fame member. On the other hand, why shouldn't road warriors enjoy a touch of class, too?
Rottet started the three-year project by giving the idea of luxury her unique spin, a major departure from time-worn travel experiences. "It's about letting a place have its own voice, something you can't find anywhere else," she says. Here, it's tied to notions of a diverse South. Subtle allusions to history and culture pervade the vast ground level and the 204 guest rooms and suites.
Knowing Rottet as we do, the importance of art was a given. Step into the reception area to be greeted by murals—in one, a silhouetted young woman is held aloft by birds. One of the lobby's pair of lounges is even styled as an "art studio." Part creative space, part meeting room, it's outfitted with brushes and paper in addition to the expected sofas with built-in USB ports.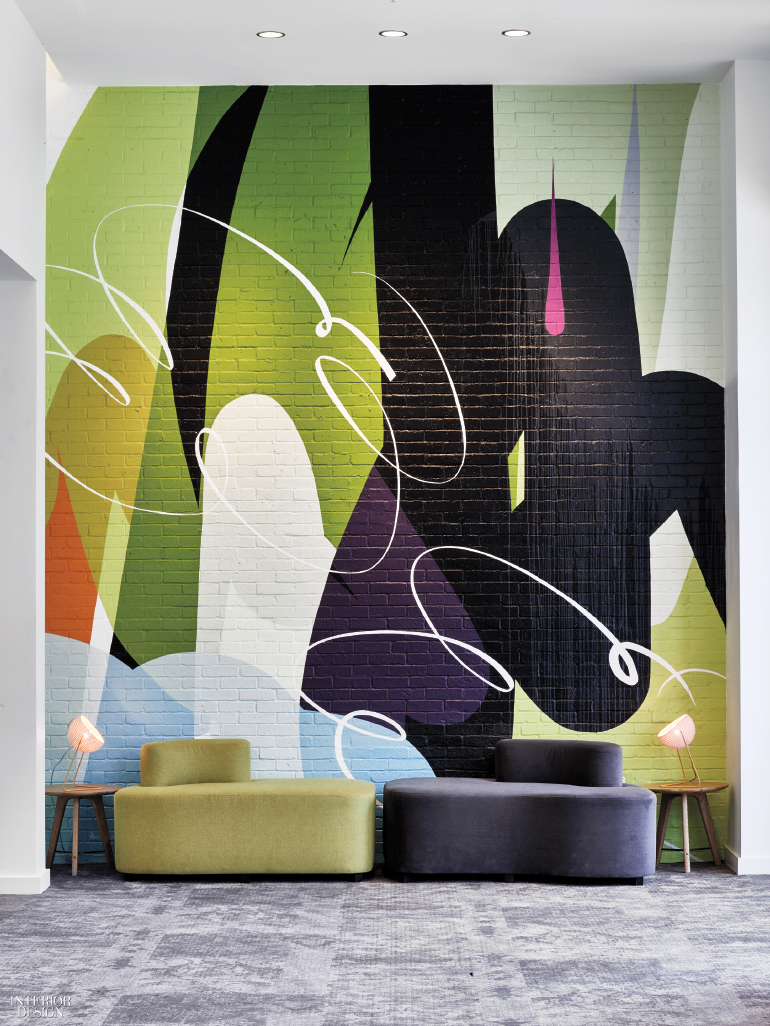 Every guest bathroom features a custom mirror with side panels that are angled and lit. "You can tell it was designed by a woman," she says. Here's looking at you, kid.
Project Team: David Davis; Enrique Vela; James Cull; Ashley Liu.
> See more from the December 2017 issue of Interior Design
> See all 2017 Best of Year winners and honorees