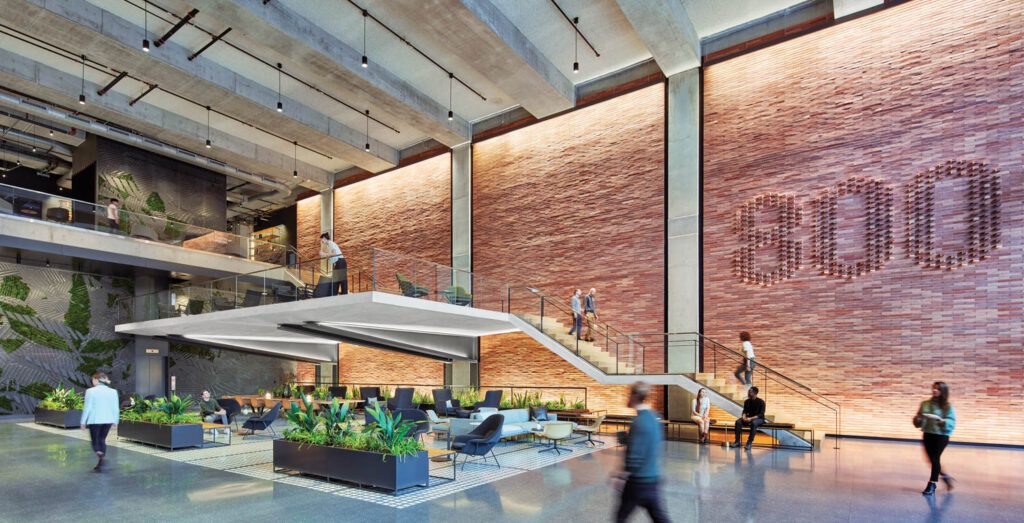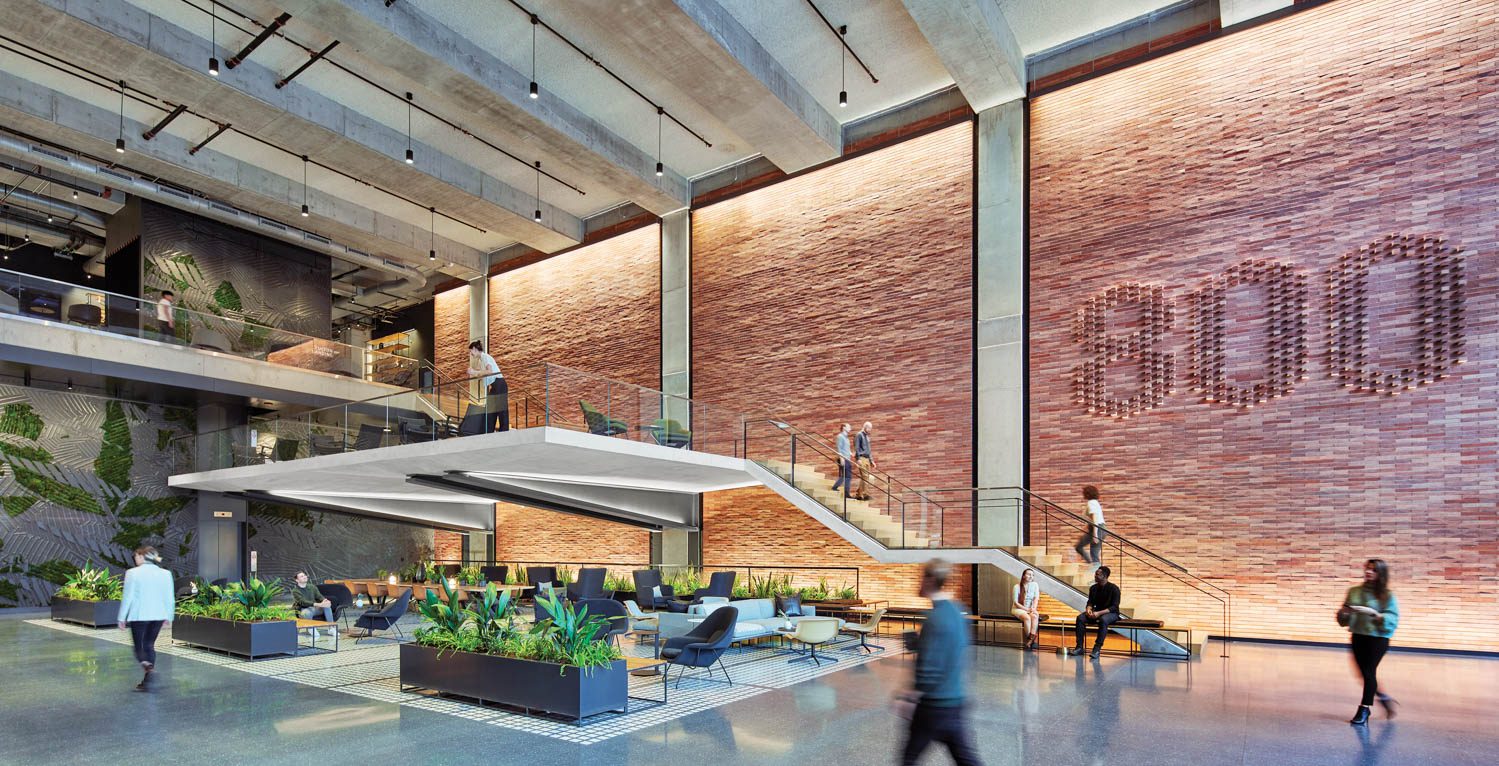 Skidmore, Owings & Merrill Designs a Cutting-Edge Mixed-Use Space in Chicago
Offering amenities galore, Skidmore, Owings & Merrill's 800 Fulton Market in Chicago is gaining traction with pandemic-weary companies, including John Deere, that are returning to the office. Originally conceived as a point of differentiation in a competitive market, the 500,000-square-foot tower's laser-sharp focus on health and wellness took on even more relevance when it became one of the first new mixed-use buildings to open in the Windy City amidst the pandemic.
In addition to offering a fitness center, bike storage, and cutting-edge technologies that monitor air quality and occupancy, the 19-story brick, glass, and steel structure boasts large, light-filled spaces with tall exposed concrete ceilings, operable windows, and access to landscaped terraces. "There's a stronger connection to nature, and the air quality is great," SOM consulting partner Brian Lee says.
In deference to the neighborhood's low-key character, the building's upper floors gradually step back from a brick-clad three-story base, creating tiered elevations not visible from the sidewalk. There's nothing modest, however, about the series of exposed structural steel X-bracing crisscrossing a soaring bank of windows on the south-facing elevation. Designed to expand and contract with changes in temperature, "It's a beautiful piece of engineering," Lee says.
The firm's engineers proved equally invaluable in realizing the steel-supported mezzanine that cantilevers over the three-story lobby. A spot to mingle, it also fosters a sense of intimacy in the lounge below it, where tailored furnishings are grouped in various configurations atop a graphic white marble inlay in the dark terrazzo flooring, all bordered by greenery-filled steel planters. "It's like an urban living room," SOM senior associate principal Julie Michiels says. "Collaboration has always been our secret sauce and these elements are a testament to that."