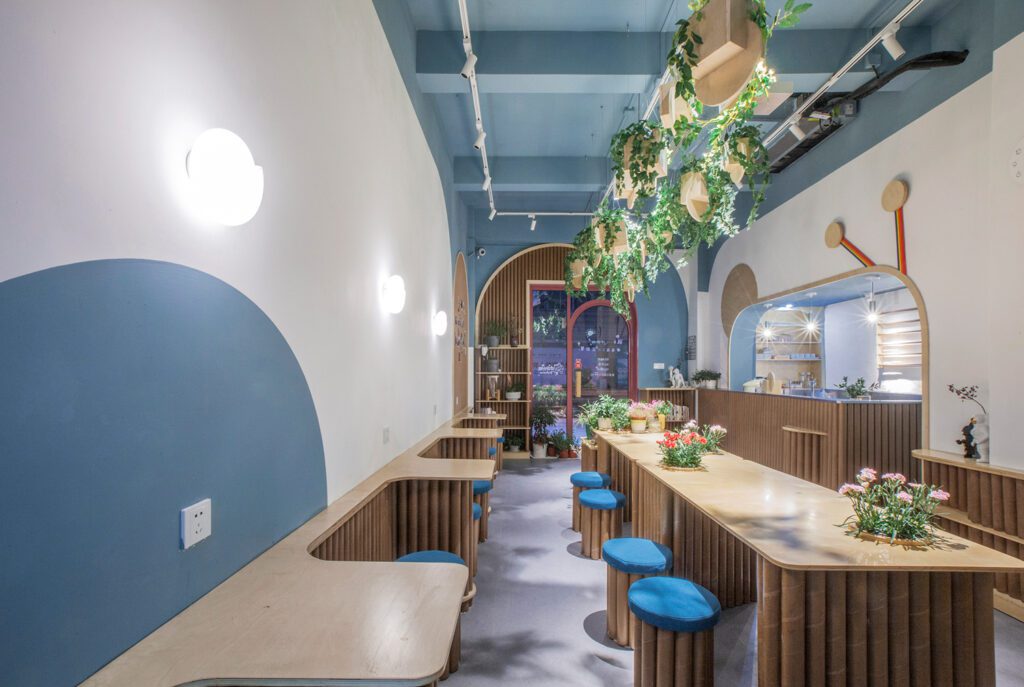 Snails Inform the Design of an Educational and Health Services Center in Shanghai
In the heart of southwestern Shanghai's Songjiang district, the Snail Baby Growth Center offers educational and health services to locals with special mental health needs. The project—from design to construction—was entirely funded with donations, but that didn't stop TOWOdesign chief designer He Mu from devising a plan both cost-effective and charming.
The center's mascot is the snail, which Mu says "represents 'slow life,'" a sign for the public to slow down and care for others. Three of the gastropods mark crucial areas of the 1,400-square-foot space, including the main entrance and kitchen. Lamps and hanging planters throughout also take the snail's shape.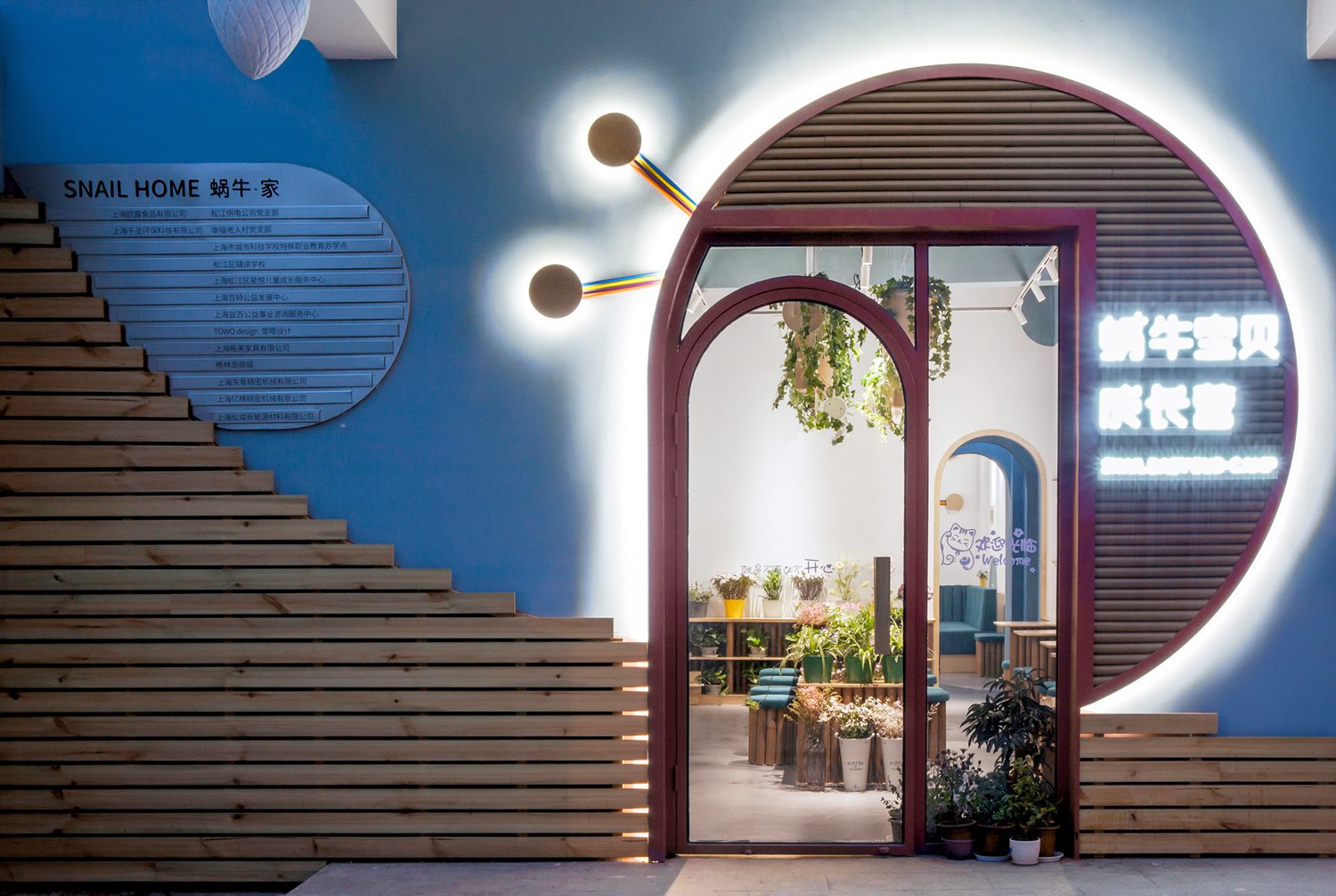 Furnishings are largely constructed from paper tubes. "Thanks to their lightness and mobility," Mu says, "they can be transformed to better meet different functional needs of the space." The tubes also introduce a yellow tone to the cool blue palette, which he says "brings warmth and soothes [those with] sensitively-fluctuating moods." It's all in the service of what he describes as creating a "loving space" that helps people with special mental health needs grow and socialize. That's a goal worth taking time to achieve.