Sò Studio Steeps théATRE Teahouse in Otherworldly Drama
Making good on the project's playful name, Sò Studio created a true dramatic entrance to Beijing's théATRE teahouse by leaving one third of the U-shaped, mottled-glass façade open to passersby. Even before entering, patrons can make out the gently contrasting surfaces of stone and glass, softly lit and filled with plants. Bringing warmth to the project's four shades of white, lighting designers AILD used special light filters set to 2200K or 2700K to add a soothing amber glow to the 1,450-square-foot interior, which encompasses the main tea garden, VIP area, bar, and kitchen.
The play of shadows and painterly textures generated by the mottled glass only serve to heighten the theatrics—which peak each evening at 8 o'clock when the lights are set to change color for the night crowd.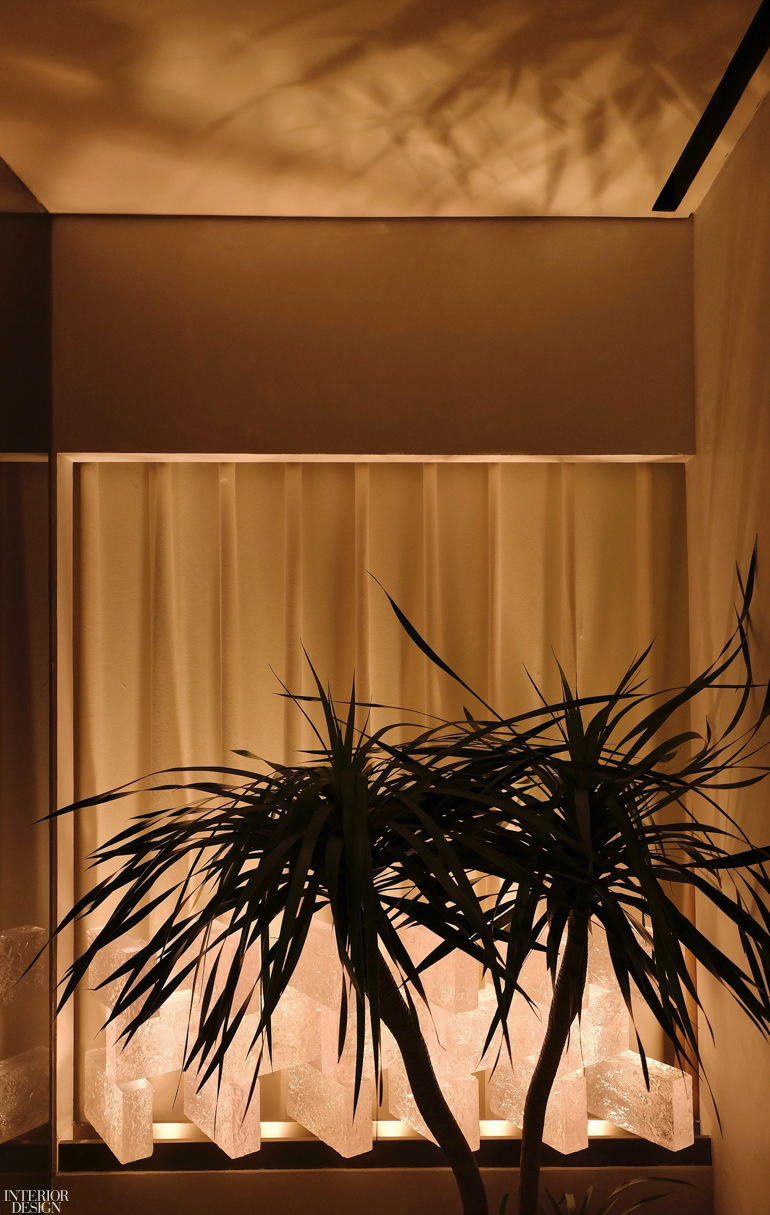 Read next: Russian Aeronautics and Space Travel Set the Theme at Moscow's Cafe Polet by Asthetíque