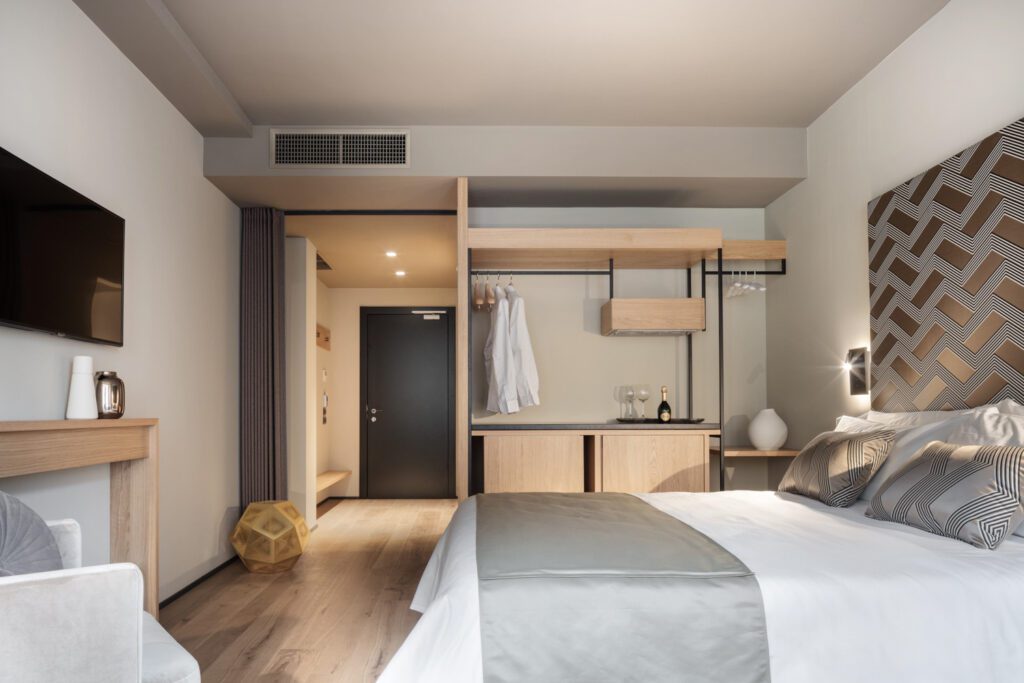 Speronari Suites Opens in Heart of Milan
Steps away from Milan's Duomo, a new hotel recently opened its doors with an aesthetic that reflects the city's hip, international crowd. Speronari Suites which features 22 luxury suites, is the result of a partnership between hospitality business HotelSolutions and Dorrego Company, which runs the sought-after Argentine restaurant on site, El Porteño Gourmet.
"When I decided to take part in the Speronari Suites project, the first thing I did was to ask myself: what's missing from the high-end hospitality scene in the centre of Milan?" Paolo Catoni, CEO of HotelSolutions, said in a statement. "What it needs is a young and glamorous venue targeting an international clientele but, at the same time, always open for the Milanese themselves, also in the evenings and at weekends." The relaxed El Porteño Gourmet serves as the perfect link between the two worlds, he adds, noting the partnership with Dorrego Company.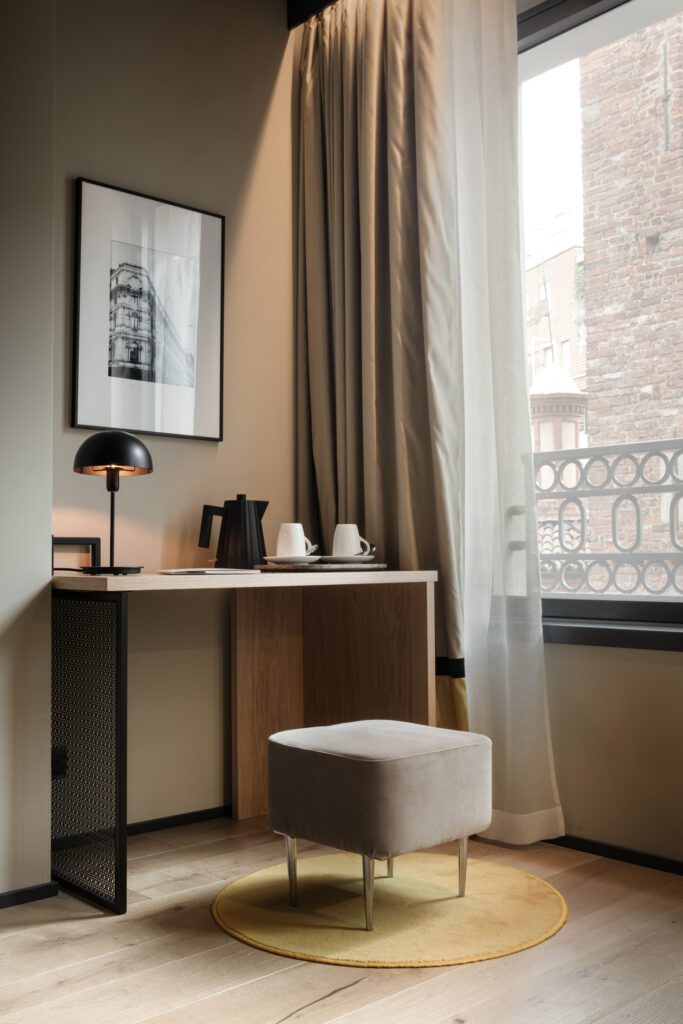 "Our foray into the world of 'welcome' has been a new experience for us, one that has inspired us to create another format for Milan," says Fabio Acampora of Dorrego Company. "Following the Classico Porteño, we went on to open the Porteño Prohibido, which combines the Argentine fine dining tradition with the sensuality of the tango, which brings us to today's Gourmet Solution, a more informal experience also open at lunchtime."
The hotel, envisioned by architectural firm Angus Fiori Architects and interior designer Francesca Attolini, offers guests a soothing atmosphere characterized by a refined, minimalist design, including Tom Dixon furnishing elements, accents, and lighting fixtures. With a modern aesthetic and inviting interiors, Speronari Suites is a welcome addition to Italy's design capital.