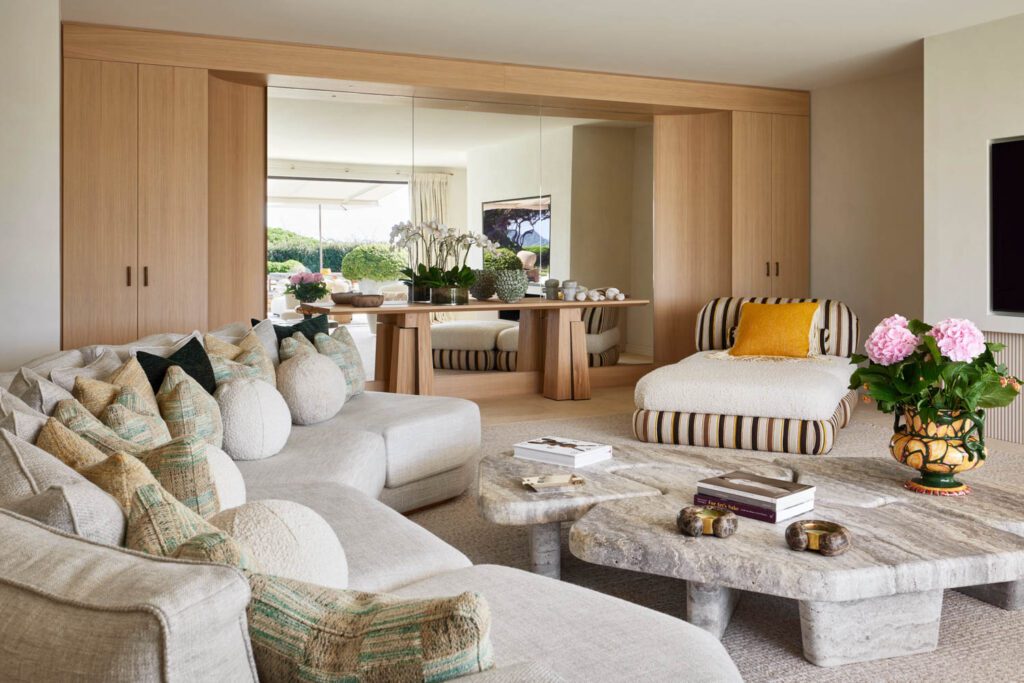 Stéphanie Coutas Refashions a 1970s St. Tropez Villa into a New Work of Art
When the owner of an art gallery approached Stéphanie Coutas to update a 1970s villa in Les Parcs, St. Tropez, she instantly knew the building's good bones would be a solid frame for an artful palette of materials—not to mention the Mediterranean views. 
"The idea was not to entirely revolutionize the space," Coutas says, "but to ensure that all elements were in harmony." The kitchen on the ground floor became the primary bedroom suite, while the neighboring garage became an open kitchen and dining space. She added three guests suites to the ground floor, and two larger suites above on the first floor, "so the rooms would overlook the stunning garden and the sea views."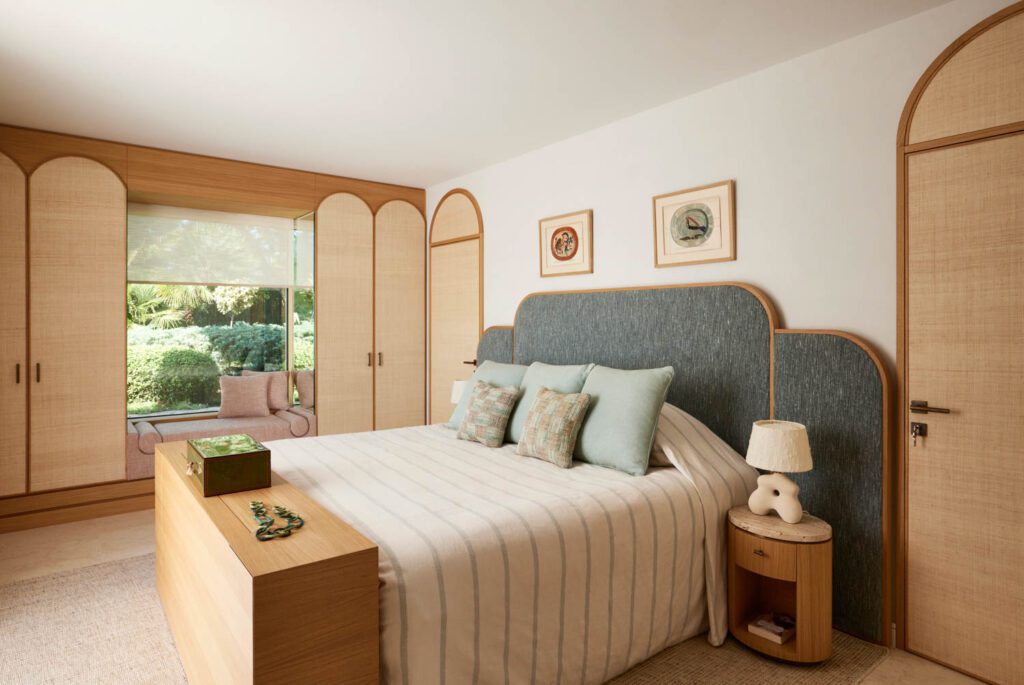 In the garden, she placed a green marble table she designed with Blanc Carrare. "We were able to create two convivial lounge areas," she says of the terrace by the pool, "separated by an olive tree that became the main focus of the space."
The materials are mostly marble, including sanded and brushed Crema Nova floors, along with travertine, oak, and straw. "I wanted to maintain the spirit of the villa," she says, "but give it a new lease on life and bring it into the 21st Century." The result is a fresh canvas for St. Tropez living.