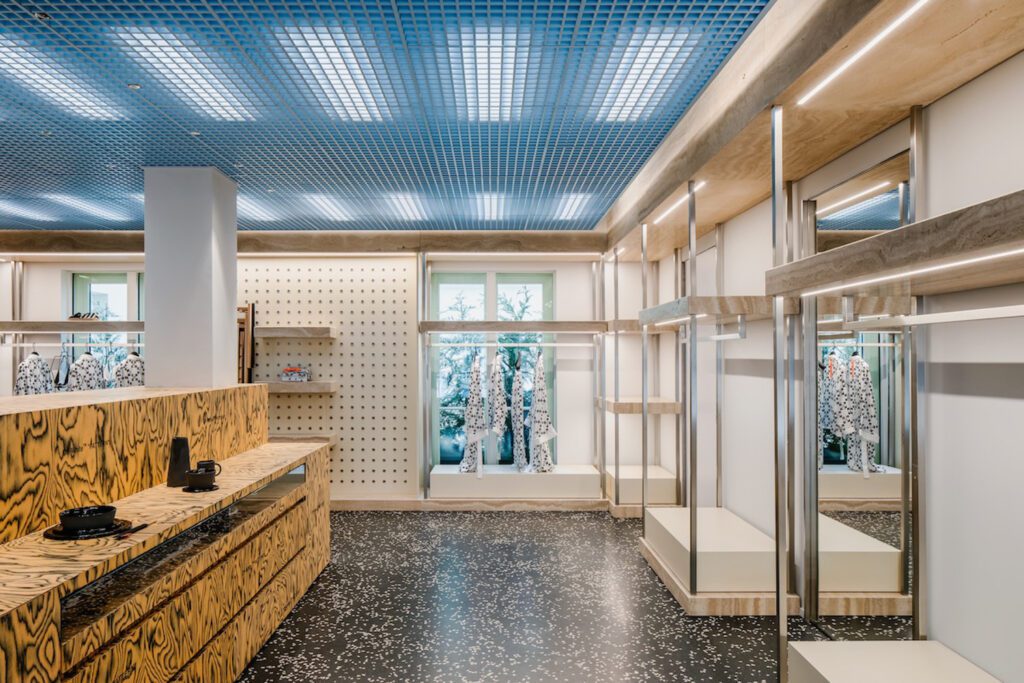 Streetwear and High Fashion Merge at Off-White's New Flagship in Paris by AMO
Sneakers define casual dress. Yet quintessential as they are to easy living, more and more they've become a luxury item. At Off-White's new 8,100 square-foot, two-story flagship store in Paris by AMO—the think tank of OMA, the Dutch architectural firm founded by Rem Koolhaas—"the choice of materials reflects the evolution of the brand from streetwear to street luxe," reveals Giulio Margheri, architect at OMA and one of the lead designers on the project.
Completed after six months of construction and opening just after France emerged from its most recent COVID-19 lockdown, the new flagship is the brand's largest store, housing menswear, womenswear, children's wear and homeware in a limestone-clad, 19th-century corner building.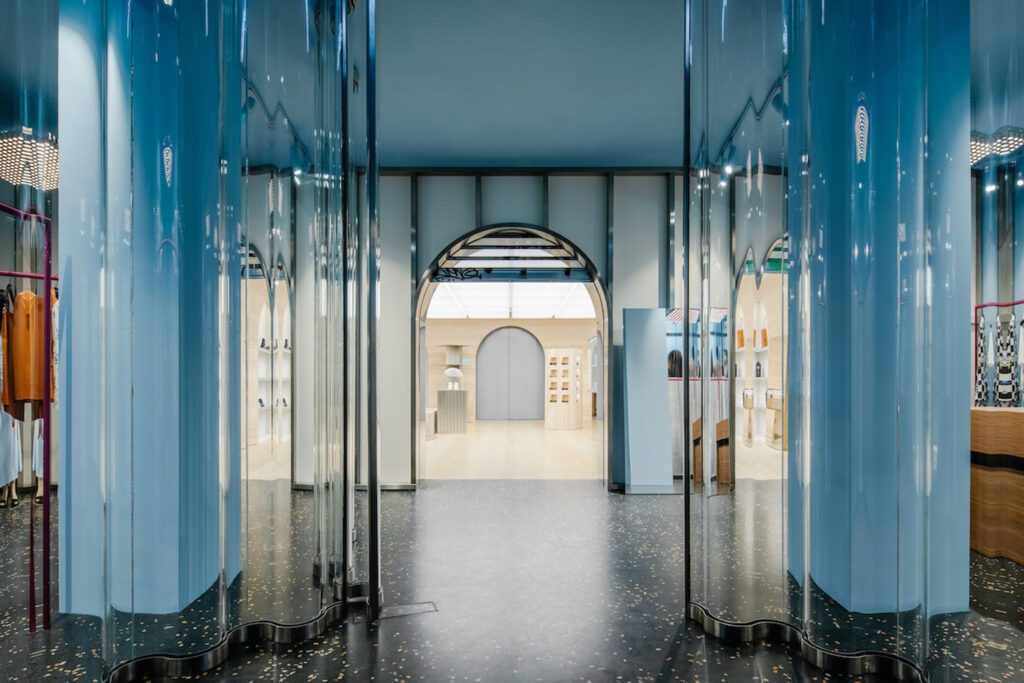 Curved corrugated glass in a soothing cerulean blue at the ground floor's entrance vestibule is the first hint that this is not your average sneaker store. Transmitting and diffusing light so that the objects within cannot be seen clearly, it contrasts with terrazzo flooring, rendered in bold black.

"The design had to communicate a contemporary image of Paris and attract a broad audience of both fashion enthusiasts and people not acquainted with Off-White," Margheri says. A tribute to France's capital city comes in the form of a wood counter on the mezzanine level—a nod to Parisian souvenir shop shelving—and metal racks on the second floor, styled like those found in local flea markets.

Experiments with travertine led to two innovative product displays. A carved, solid block is a geometric showcase for sneakers. A totem presents eyewear—carved out of raw travertine "as if extracted from a quarry," Margheri reveals.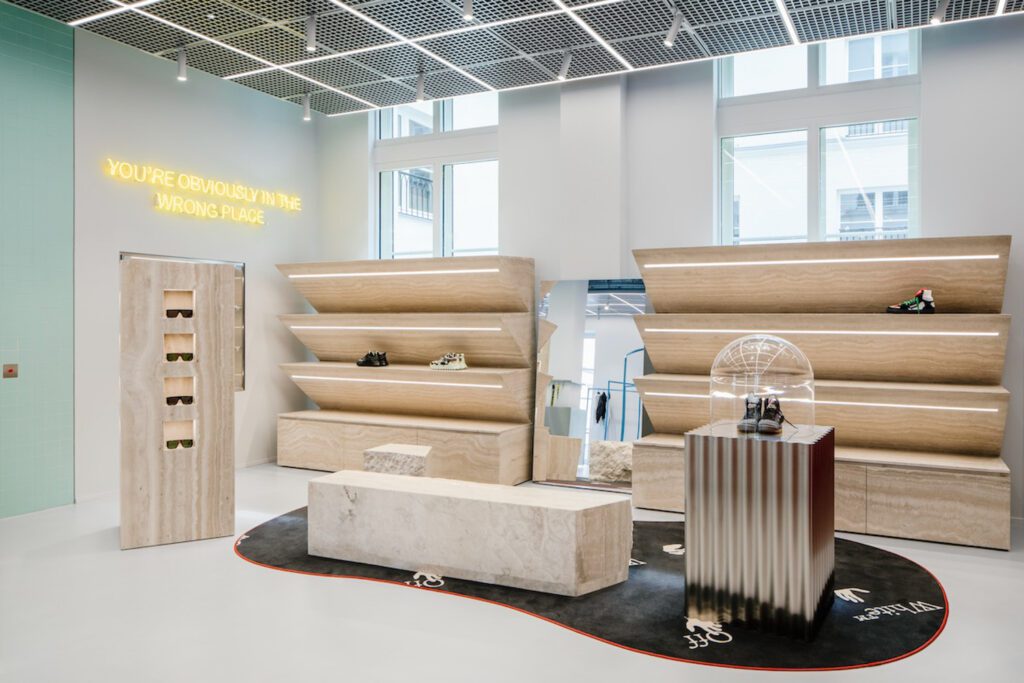 For a space more clever hybrid than traditional retail store, the architects designed a foldable box finished with Sottsass-red lacquered wood to conceal a bar and back-of-house facilities. When closed, it is a dramatic backdrop to the collection. "We wanted to create an object with a strong character and we chose to work with a material created by Ettore Sottsass in the 1980s and used for the first time in his Memphis Milano collection," Margheri notes. When the box is open, the space transforms into stylish event venue, allowing fashion shows and parties.