Studio O+A Gives a 21st-Century Update to Oakland's Breuner Building Lobby
The Breuner Building has helped define Oakland's skyline since the John Breuner Furniture Company built the Art Deco beauty in 1931. And while the city has changed radically over the last 90 years, the Breuner looks good as new, thanks to a careful refreshment of the 218,000-square-foot lobby and common areas by San Francisco-based Studio O+A.
"It embodies values that have brought Oakland to this moment: imagination, high spirits, hard work, and respect for what men and women build together," says Studio O+A project designer Chase Lunt. Substantial concrete pillars mix with delicate metallic wall graphics; nautical shapes wash over the café; and signage takes the shape of grids, just slightly tilted.
New windows and awnings announce the Breuner's arrival into the 21st century, but other details came as a surprise. "The stairs next to the security desk were built sometime in the 1960s and were almost completely hidden in a storage room," Lunt says. "We revitalized them with new railings all while reusing the stair stringers and treads." Because sometimes, like the landmark Art Deco façade, the best look for the future has been there all along.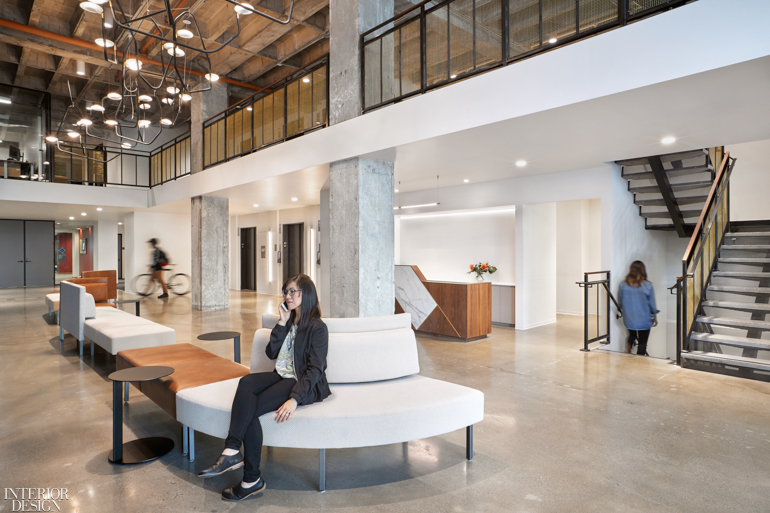 Read next: Slack Headquarters by Studio O+A Wins 2019 Best of Year Award for Large Tech Office