Studio Rianknop Creates Flexible, Sustainable Space for Amsterdam Tech Company
When an Amsterdam company that manages a file-sharing platform decided to move from the city center to a warehouse near the city limits, it shared a few tasks with local design firm Studio Rianknop: Create a flexible space for the company's staff, currently at 100; make it sustainable; and take advantage of the industrial space in a relaxing, inviting way.
Read more: 4 Design-Driven Workplaces
First, the studio dismantled part of the 19,000-square-foot warehouse's first floor to create an atrium with a dramatic steel staircase powder coated a fresh green. Then, explains principal Rian Knop, the team created freestanding blocks in the space rather than ceiling-high rooms. "This creates space and air and allows the industrial shed roofs to remain visible," he says.
Pantries, bathrooms, and meeting spaces sit on the first floor, with more meeting spaces and offices floating above them. And, in a clever nod to the wires funneling data across the globe, a "cable tree" grows from the lower level with branches powering first-floor public spaces and a tubular chandelier.
Read more: Project Interiors' Chicago Studio Fosters a Healthy Balance Between Work and Play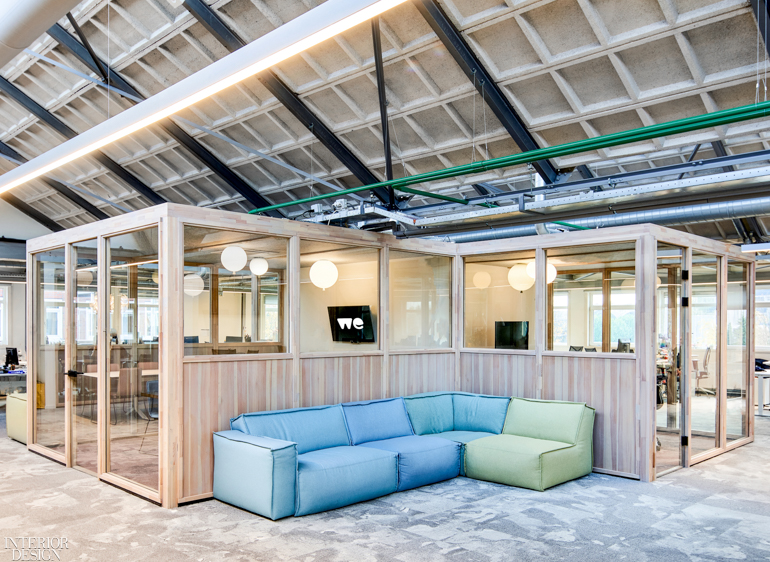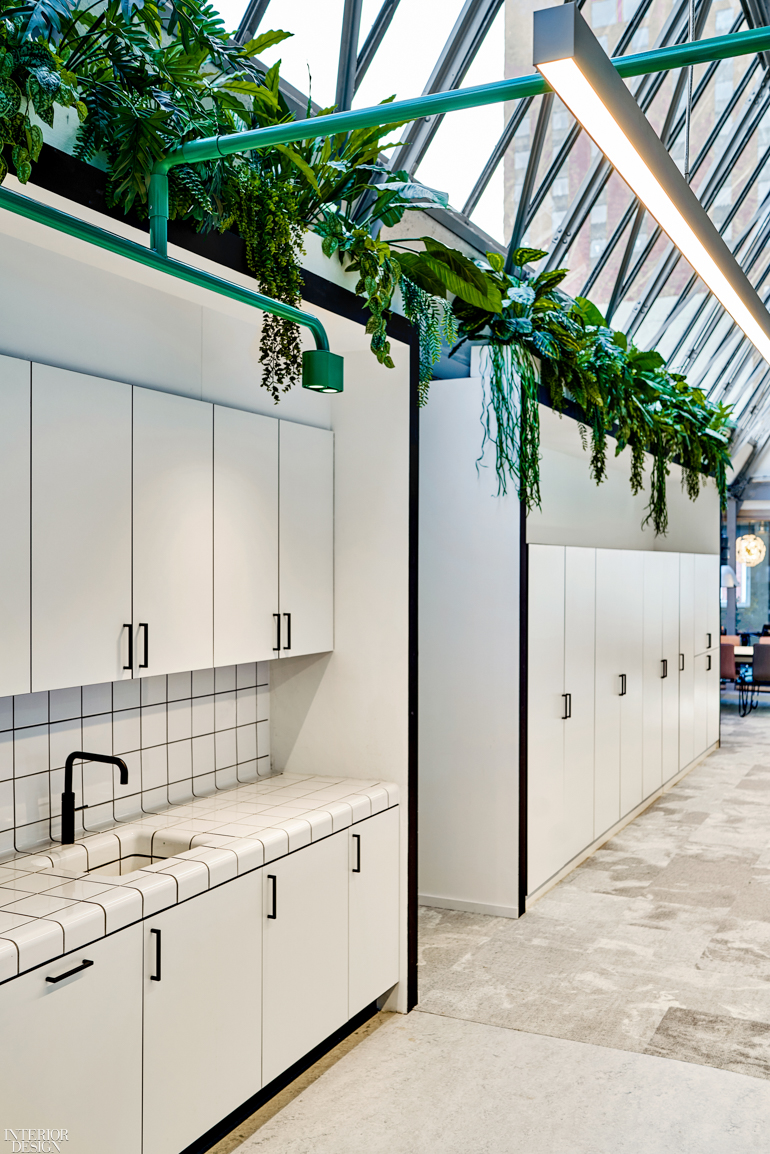 Read more: 7 Simply Amazing Living Walls