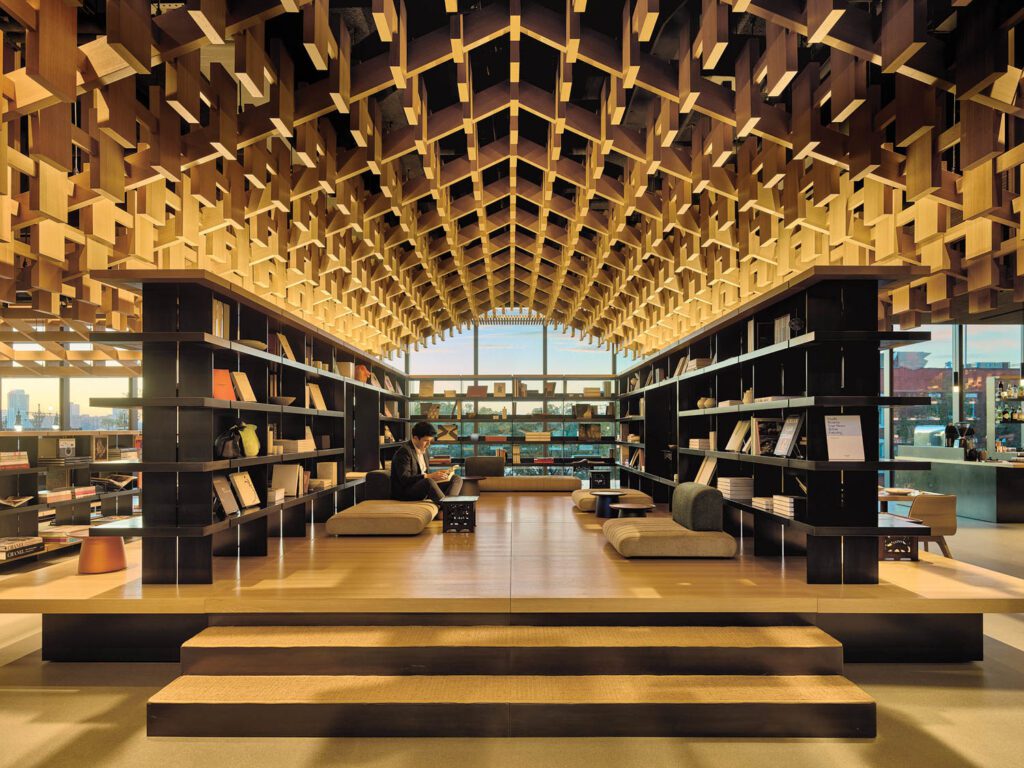 Suh Architects and HLW Elevate the Car-Buying Experience With Genesis House, New York
2022 Best of Year Winner for Mixed Showroom
IIDA Winner for Showrooms & Exhibition Spaces
If car-buying were ever elevated to a multicultural experience, it's at Genesis House, the three-level, 9,600-square-foot endeavor that's part showroom (for Genesis vehicles, the luxury division of South Korea's Hyundai Motor Group), part hospitality venue. "We love that the project creates a conversation with New York," says Kyungen Kim, principal of Suh Architects in Seoul. HLW principal and managing director Edward Shim, Kim's Manhattan-based counterpart, concurs: "Our intent was an immersive experience that's traditionally Korean, yet distinctly New York."
The powerful brand-ethos connection begins at street level, where a metallic mesh curtain spanning the front facade drapes over new car models and a stunning installation of hinged portals (think automotive gull-wing doors) hangs against a wall of weathering steel. Adjacent to the showroom, more than 91,000 flip-top copper discs tell the story of where the new Genesis introductions have recently arrived. The second floor, accessed by a connecting stair, alludes to a Korean village. Below a dimensional oak roofscape, inspired by Seoul's Unhyeongung Palace, are zones for a central tea pavilion set with a curated library and artisanal vessels, plus a restaurant, bar, gift shop, and seating areas. An adjacent terrace with views of the High Line and the Hudson River extends the experience. The third level is a below-grade auditorium, its concrete, blackened steel, and wood finishes plus an all-encompassing stage with LED panels as striking as any event to ensue.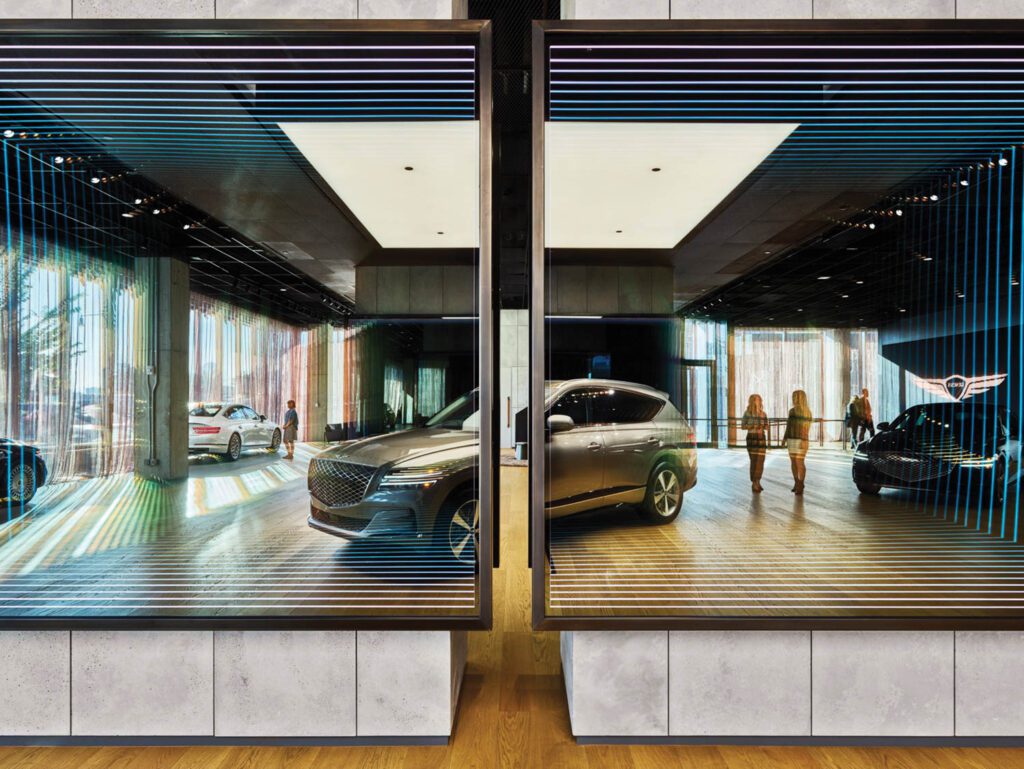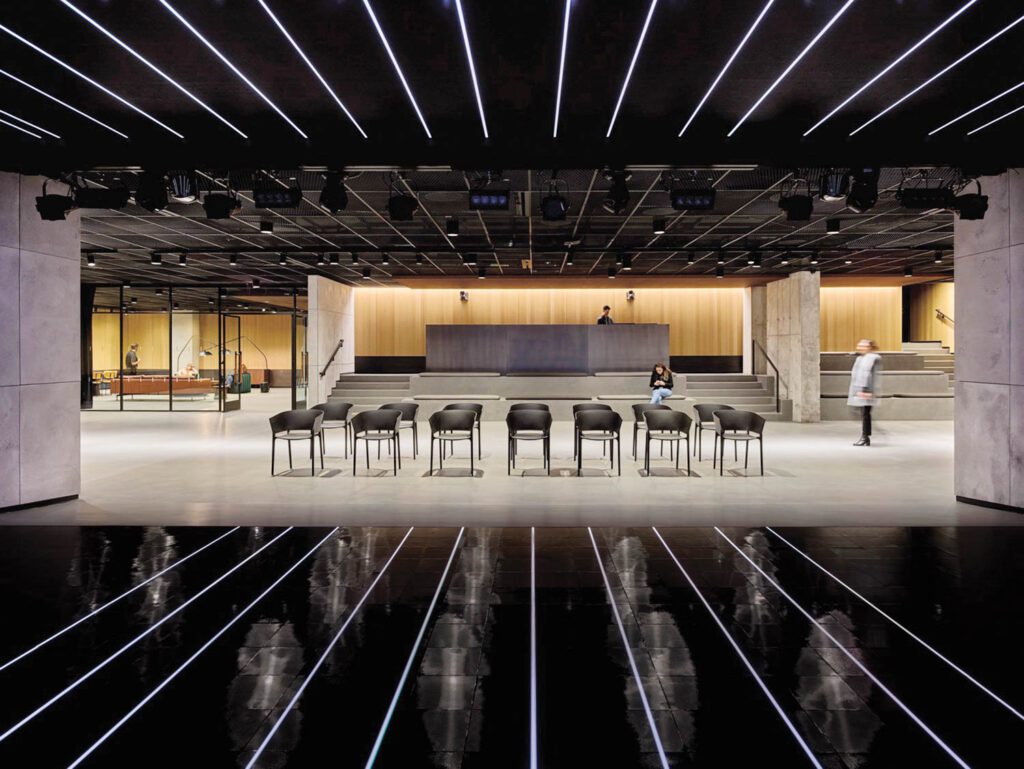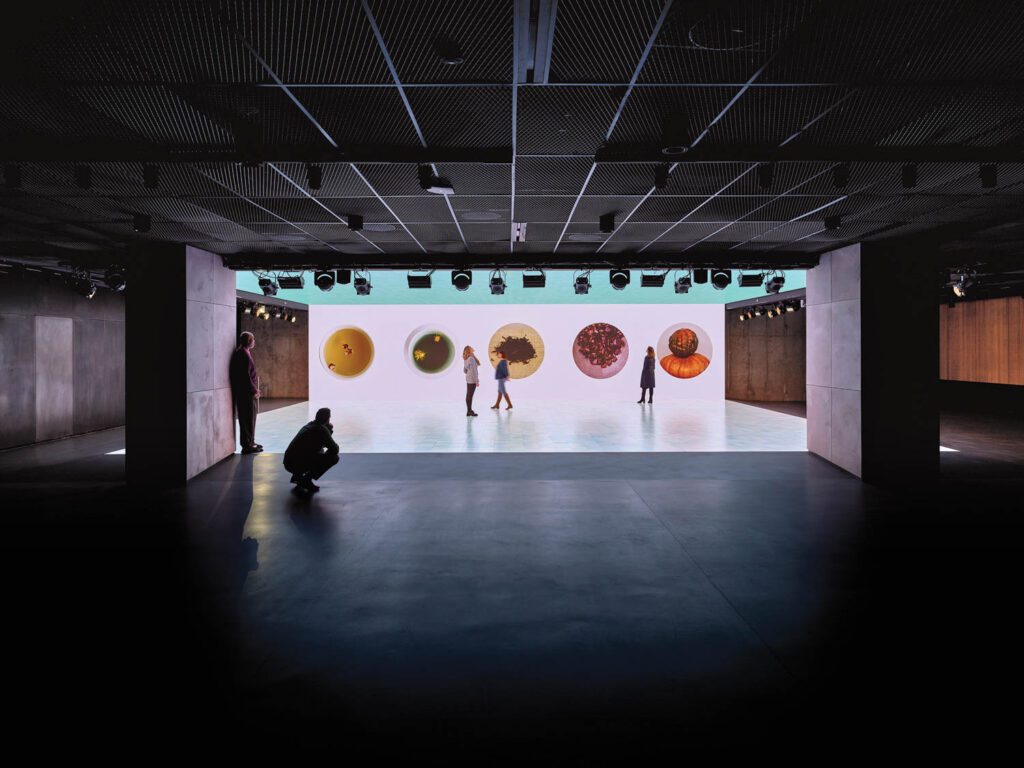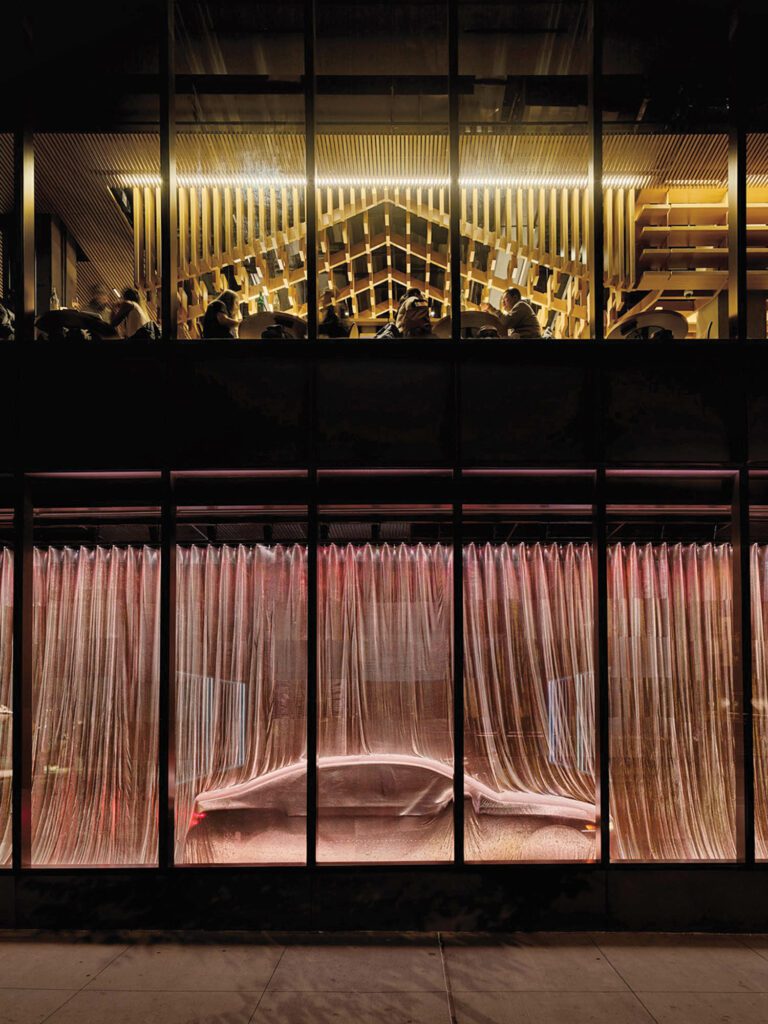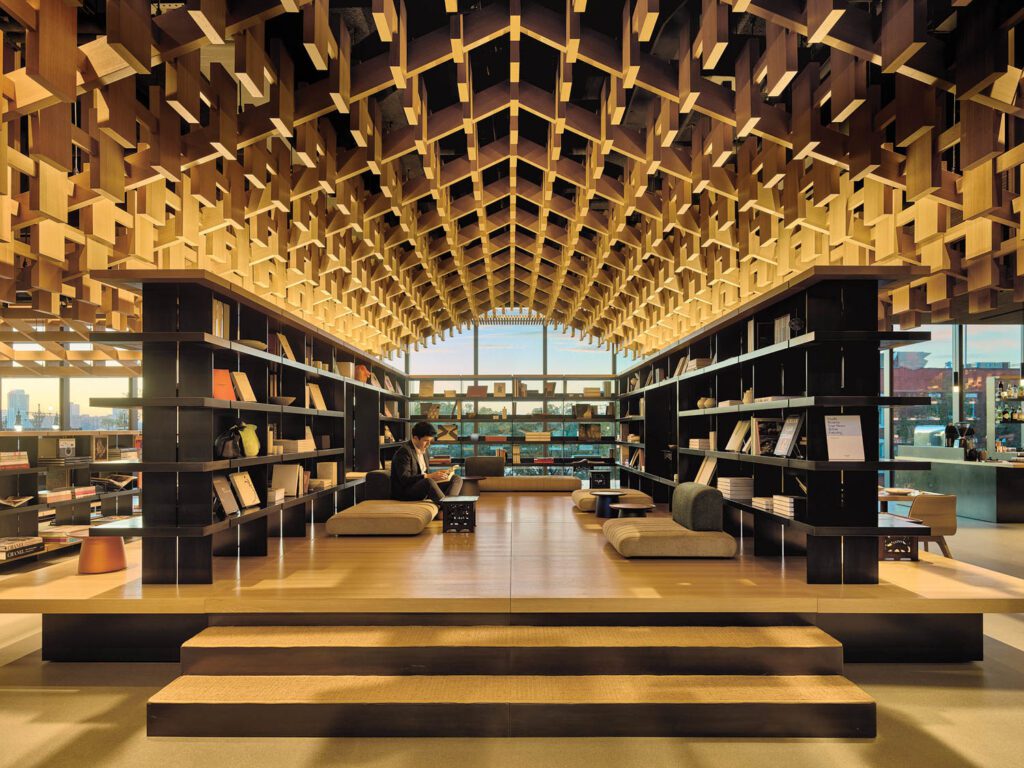 project team
---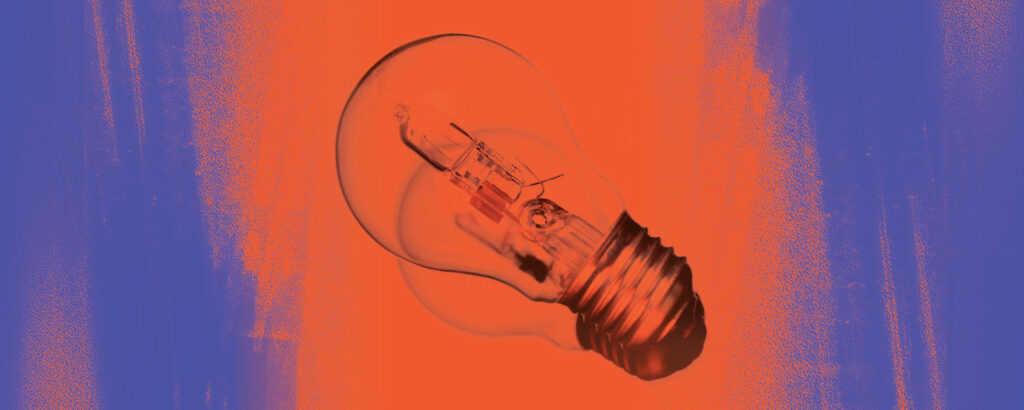 See Interior Design's Best of Year Winners and Honorees
Explore must-see projects and products that took home high honors.
---