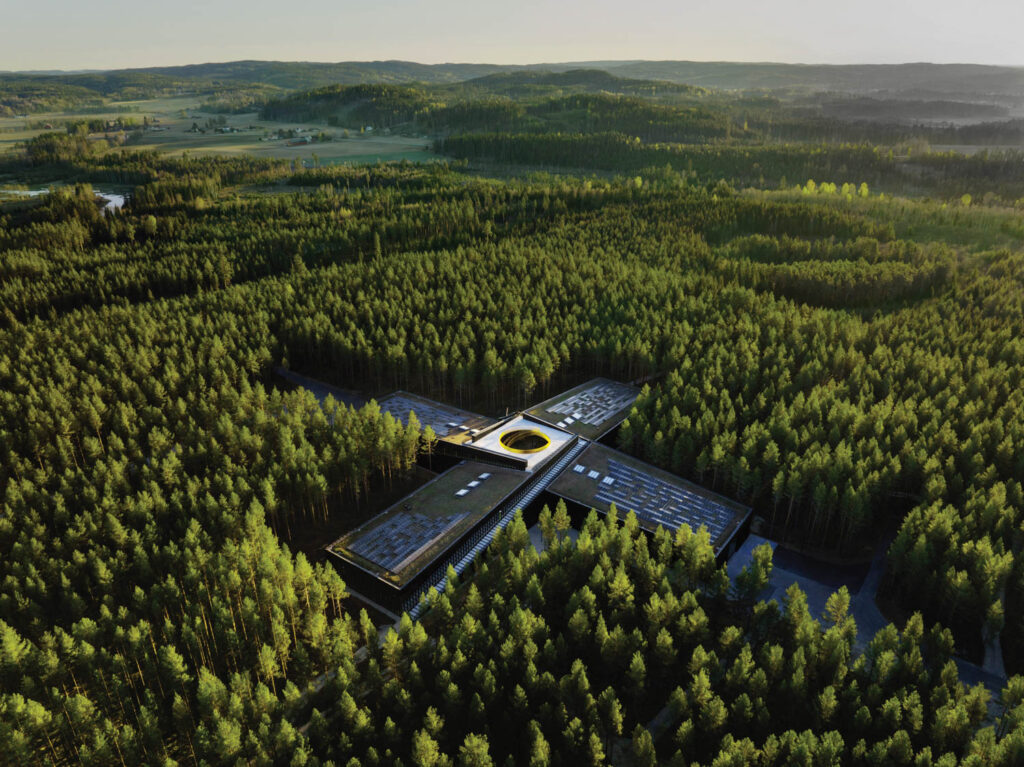 BIG—Bjarke Ingels Group Creates a Sustainable Building Design for Furniture Maker, Vestre
2022 Best of Year Winner for Environmental Impact
Furniture manufacturer Vestre is committed to sustainability. The 70-year-old Norwegian company makes outdoor seating and tables from local materials like FSC-certified pine and produces them with 100 percent renewable energy. The Plus, Vestre's 75,000-square-foot factory and visitor center—designed by BIG and constructed of recycled steel, low-carbon concrete, and charred larch cladding—demonstrates what environmentally friendly fabrication looks like. Built to Passivhaus Institute standards, the Plus generates 50 percent less greenhouse gases than a conventional factory. "The project proves that production can be sustainable and profitable," partner-in-charge Bjarke Ingels says.
Located in a 300-acre forest near the Swedish border, the building is made up of four production wings that intersect at a circular public courtyard with glass walls, spiral soil-and-concrete flooring, and a single maple tree. A painted steel stair curves up to the second-floor visitor center and a rooftop terrace with views of the structure's solar-array and rainwater-collection systems. Large windows give employees views of the woods from the factory floor, and visitors outside can watch furniture being assembled. "The radical transparency invites them to enjoy the whole creation process," Ingels adds. They're also free to hike around the park, camp overnight, and enjoy the great outdoors the Plus strives to protect.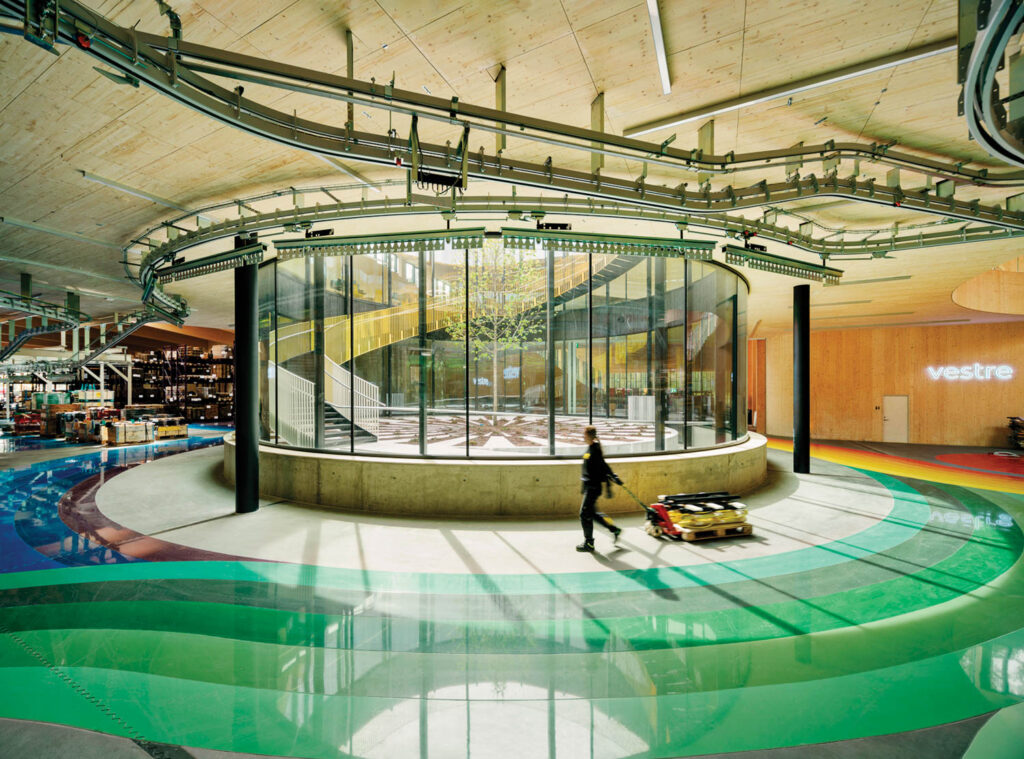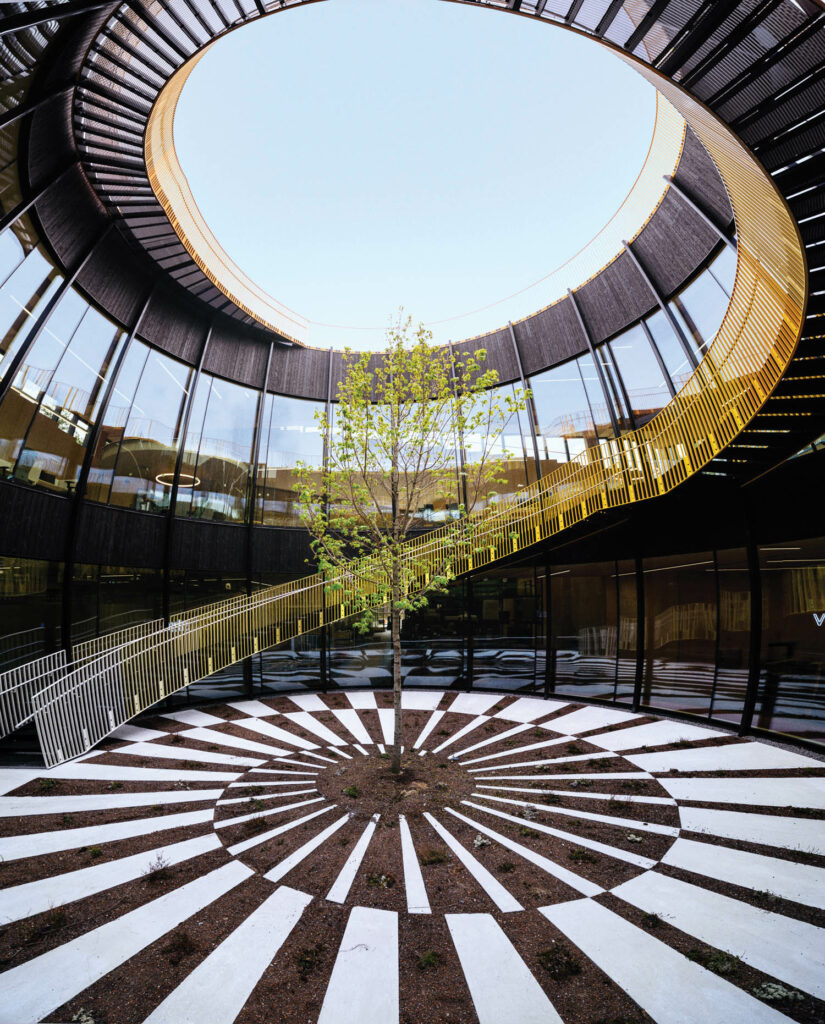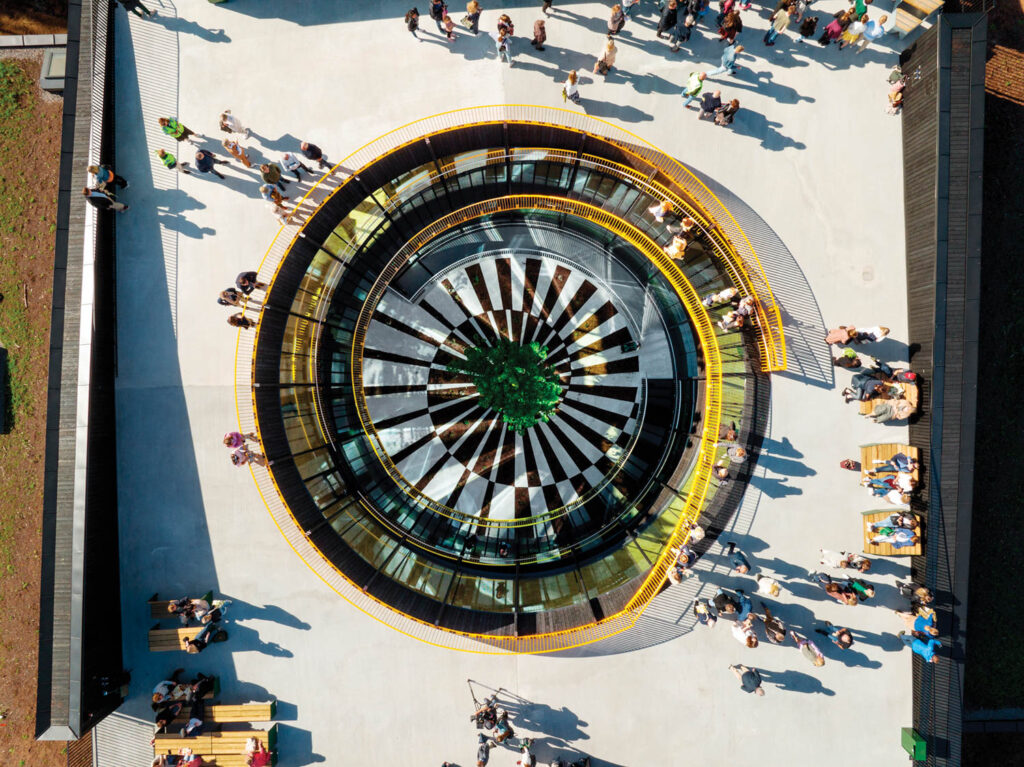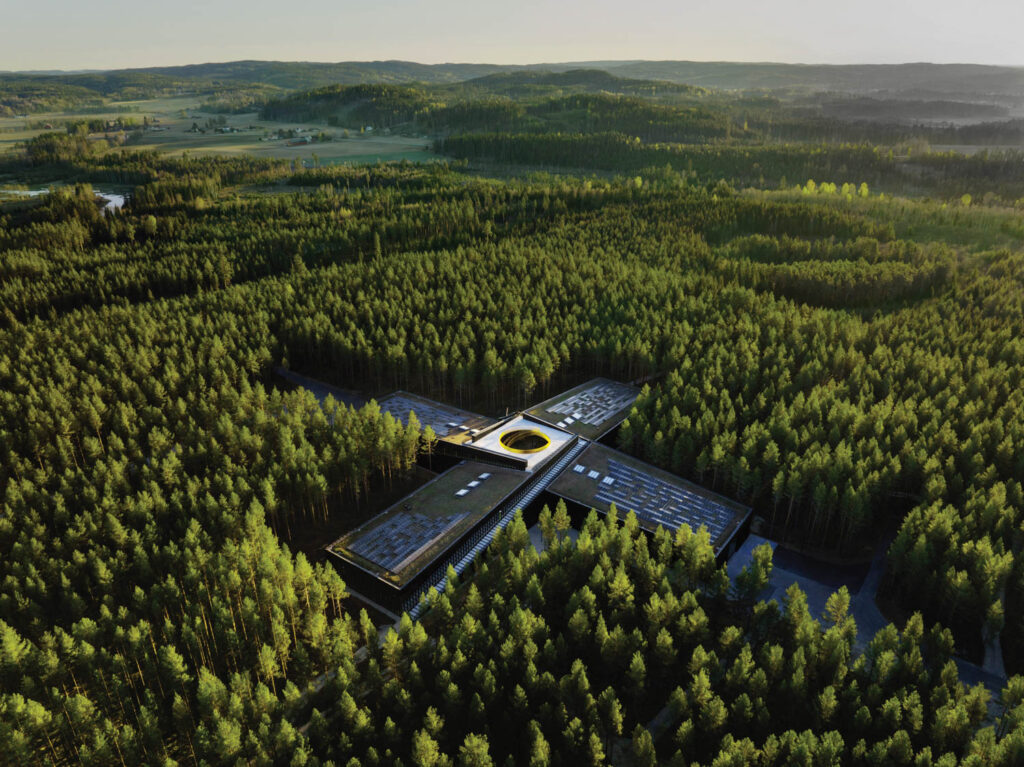 PROJECT TEAM
BIG—Bjarke Ingels Group
: bjarke ingels; david zahle; ole elkjaer-larsen; viktoria millentrup; eva seo-andersen; tommy bjørnstrup; giulia frittoli; ulla hornsyld; ariana ribas; marcel götz; anne katrine sandstrøm; camille inès sophie breuil
---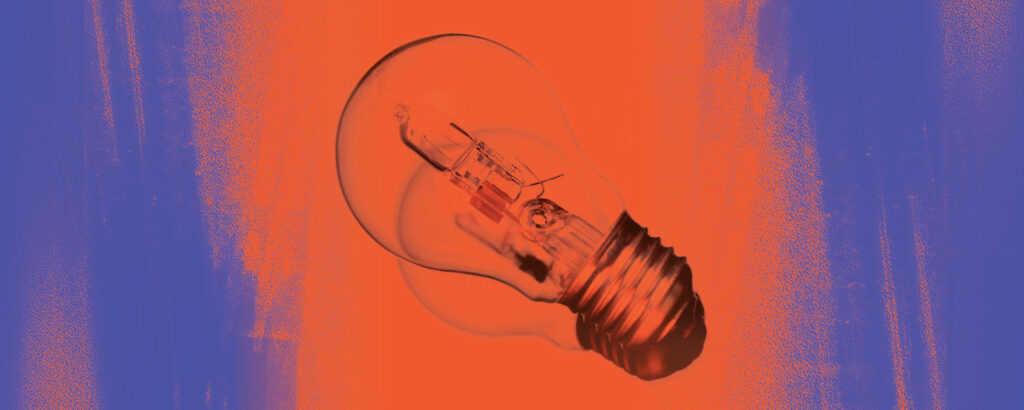 See Interior Design's Best of Year Winners and Honorees
Explore must-see projects and products that took home high honors.
---