Sybarite Uses Curve Motif to Unify 20-Story SKP Department Store/Cinema in China
Having created stores and boutiques for such high-end fashion brands as Marni, Joseph, and Alberta Ferretti, Sybarite is well versed in designing for the international luxury retail sector. But a recent foray into the booming Chinese market has seen much larger emporiums become the particular forte of the London-based architecture and branding practice, co-founded in 2002 by Torquil McIntosh and Simon Mitchell. "We have more than 10 million square feet of projects around the world," McIntosh states. "Nearly two-thirds of that is in China."
Sybarite launched its China venture by helping Shin Kong Place, a 12-year-old shopping mall in the nation's capital, rebrand itself as a world-class luxury department store with a much punchier moniker: SKP Beijing. The studio then redesigned the flagship, which opened in 2017 and has since been reported the world's most successful department store by revenue after Harrods in London. Sybarite has now completed its second SKP store, this one a 20-story behemoth in the northwestern city of Xi'an.
At 2,690,000 square feet, SKP Xi'an is almost twice the size of its Beijing sibling, and nearly three times as big as Harrods. "Its site is pretty spectacular," McIntosh notes. Xi'an, the oldest of the Four Great Ancient Capitals of China, was not only the starting point of the fabled Silk Road but is also home to the much-visited Terracotta Army of Emperor Qin Shi Huang. "It's one of the few places where the 20th-century Chinese didn't demolish the old city wall," the designer says. "In fact, they actually preserved it."
The SKP building, which Sybarite inherited as an uncompleted convention center built about a decade ago, is sandwiched between the monumental South Gate in the city's Ming-dynasty wall and the adjacent regional parliament building. "It's culture and government versus commerce," McIntosh says with a wry smile. "The stipulation was our building be somewhat humble in scale, with simple detailing, so that it didn't overshadow the South Gate at all or imply that in some way SKP was more important than parliament. The merely commercial buildings mustn't shine too much."
In concrete terms, that means the two low-rise plinths comprising the bulk of the building appear to be wrapped in an opaque-glass curtain wall in three tones of gray. (A high-rise tower, also sheathed in dark glass, rises behind the five-story pediment.) Look closer, however, and you'll see that the laminated glass is interlayered with a honeycomb pattern inspired by the intricate ornamentation found in Beijing's Forbidden City. At night, instead of looking like a brightly illuminated lantern as
a conventional store might, the building resembles a block of softly gleaming polished obsidian. "That's because the permissible level of exterior illumination was controlled, too," McIntosh explains. "We were delighted about that. In the cityscape, where everything is often over-lit, it's nice to have something more subtle, so that it stands out by default."
Some portions of the facade are clad in bas-relief panels of brushed bronzed-brass CNC-cut with a tracery of sinuous lines that echo an elongated S-shape found in the company's new Sybarite-designed logo. Dubbed the "SKP curve," this serpentine motif appears throughout the project, worked into elevator buttons, door handles, carved columns, mold-ed ceilings, wayfinding iconography, and even lighting fixtures such as the elegant clear-acrylic chandeliers that punctuate some of the shopping aisles. But if the signature curve is everywhere, it, too, is applied with subtlety. "One thing we didn't want to do was to have the SKP brand overshadow the 1,000 or so luxury labels the store sells," McIntosh says. "They are the stars. So, while it's important to know you're in a branded environment, it never dominates."
In fact, Sybarite's predominant focus at SKP Xi'an has been on experiential design—something that China's wealthy and savvy middle-class shoppers demand. "They expect newness, experience, curation, and a strong edit and discovery of brands," McIntosh reports. "Yet they also want a heritage aura, like that of Harrods, Le Bon Marché, or Selfridges." Those legendary forbears are evoked through the lavish use of marbles, metals, textiles, and other luxe finishes not generally found in everyday department stores. And space has been treated with similar open-wallet generosity: Wide, boutique-lined shopping avenues flow into expansive common circulation areas, and vast swaths of real estate are given over to often short-changed departments such as kids wear. "It's meant to be inviting, so you can meander painlessly," the designer says.
Other grand spaces include the ground-floor beauty hall, adjacent to which sit such super-brand boutiques as Gucci, Dior, Hermès, and Chanel. This level also houses a bustling food court with multiple markets and cafés, supplemented by others like the fifth floor's wood-paneled Café Costa. High-end restaurants, such as the polished Beijing Kitchen, are found in the tower, as are more lifestyle stores, numerous flexible event spaces, a garden terrace, and the SKP Cinema multiplex. There's also an expanded version of the Rendez-Vous—an SKP umbrella-concept department that includes a wine bar, art gallery, tea salon, artisanal fromagerie, and bookstore—and SKP Select, a rigorously curated collection of high fashion clothing and accessories. Anything else? "We're adding an Olympic-size ice-skating rink at this very moment," McIntosh marvels. "Plus, two further SKP locations are due to open in the next couple of years. It's bonkers."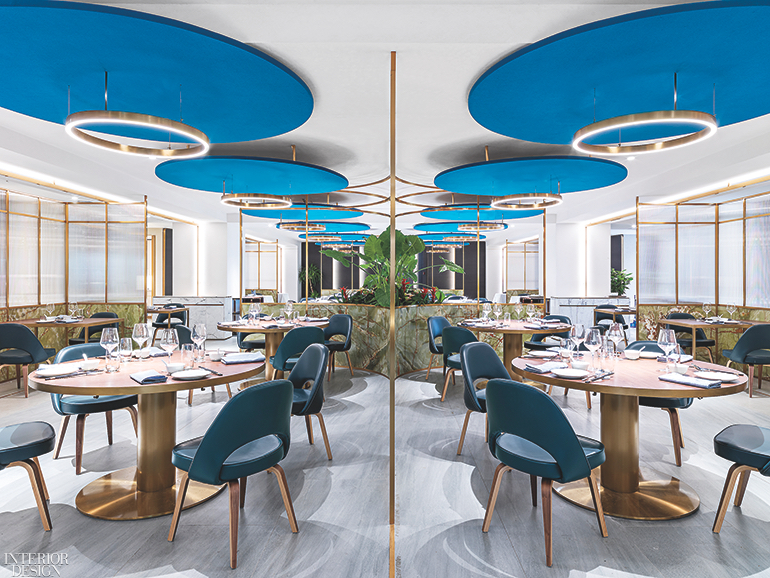 Project Team: Simon Mitchell; Ian Slover; Enrico Falchetti; Aldo Sanzo; Iain Mackay; Adam Freestone; Giuseppe Montanaro; Borja Nunez; Anya Yang; Alessio Bruni; Natalie Chelliah; Xin Du; Adriana Gialdini; Anna Griesi; Edith Yeung; Ludovic Boissonnat; Flora Martinet; Liv Pearson; Ella Seo; Konstantina Faltaka; André Mariani; Maud Sanciaume: Sybarite. LDPI: Lighting Consultant. ARUP: Structural Engineer. BSD: MEP.
Keep scrolling to see more images from the project >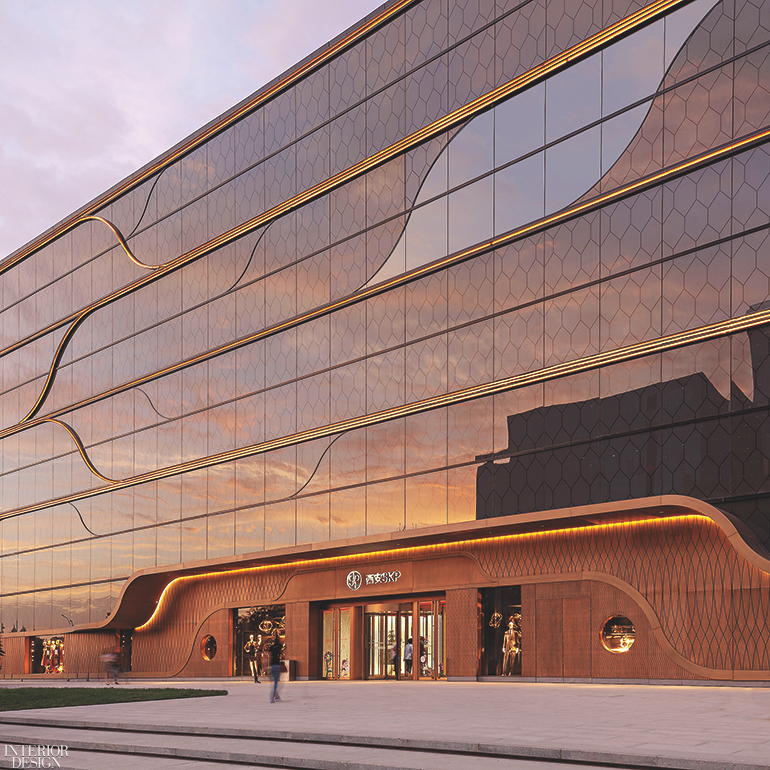 Read next: Spacemen Creates Edgy Shanghai Store for Online Retailer By