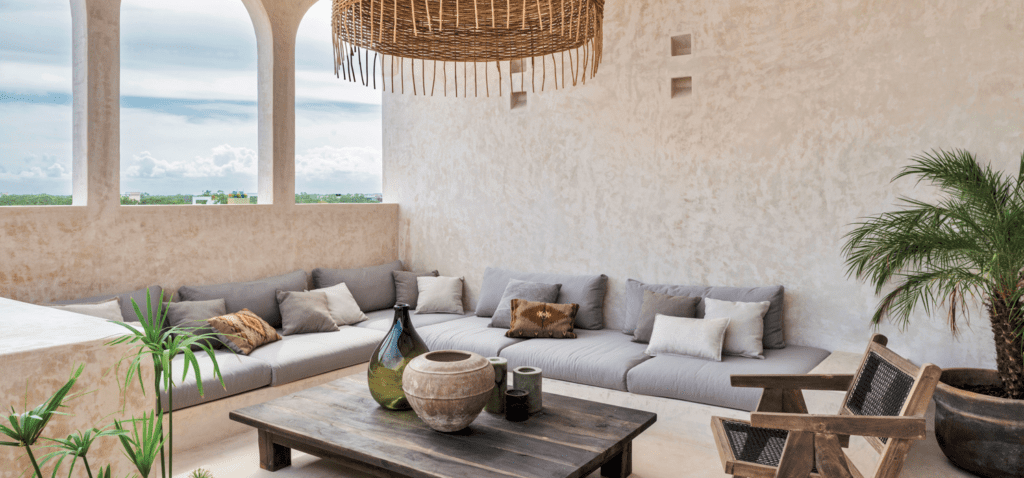 Terreo Studio Develops a Classical Yet Contemporary Residential Complex in Tulum, Mexico
When architect Eduardo Valdes and photographer/journalist Alexander Landsberg first visited Tulum, the buzzy beach destination on the east coast of Mexico's Yucután Peninsula, the self-described "explorers and travelers" knew they'd found a suitably cosmopolitan yet laid-back place where they could put down professional roots. "We found Tulum to be totally inspiring and dynamic, a place where creativity and diversity abounds," the German-born Landsberg enthuses. "It's a very unique mix: small yet international, with global influences." He adds that the climate is perfect—"always warm, with a nice breeze"—and the landscape drop-dead, courtesy of the omnipresent Caribbean and the cenotes and lagunas that dot the countryside.
The thirtysomethings were especially drawn to La Valeta, an up-and-coming but low-key neighborhood that abuts a national park. "We loved the vibe of the area and its inhabitants, a mix of Mayan families and creative folk from around the world," says Valdes, who grew up in Mexico City. The real-estate market, they discovered, was saturated with sprawling, commercially driven condo projects but nothing of the intimate scale and understated style that spoke to their own aesthetic preferences. "We realized there was a huge demand for beautiful architecture that was not cookie-cutter," the architect continues. So the entrepreneurial pair pooled their talents to found Terreo Studio in 2018 with the mission to design and develop boutique residential properties. "We found Tulum to be so special that we wanted to give something back to it," Landsberg summarizes.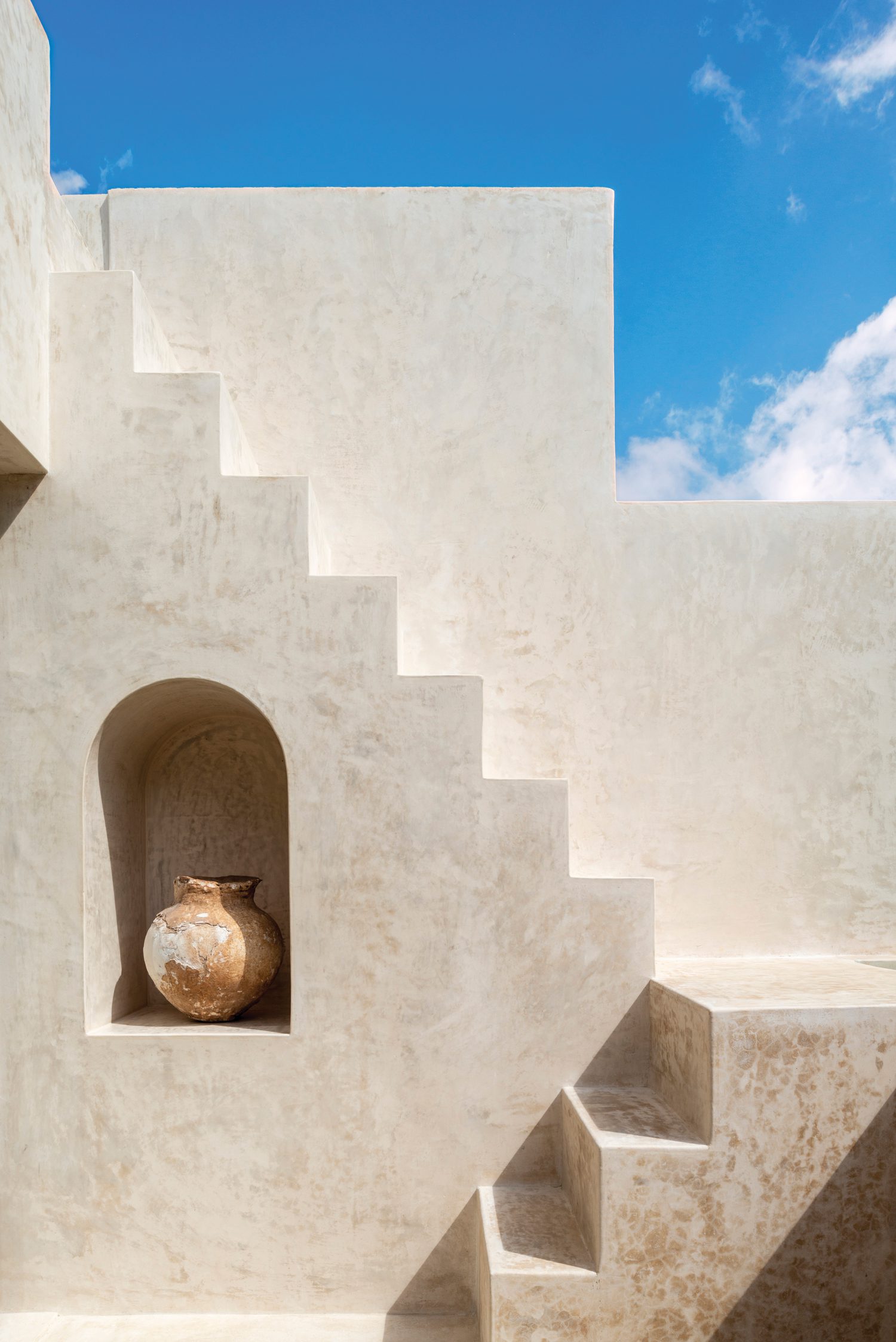 The creative collaborators globe-trotted for many months to collect ideas. A few destinations proved to be particularly inspirational, including the La Granja Ibiza hotel in Spain; the Scorpios beach club in Mykonos, Greece; and, closer to home, the Mexican towns Mérida, Oaxaca, and San Miguel de Allende. Based on their explorations, the studio mates drafted a short list of attributes they wanted their own properties to have: open-plan kitchen/living areas, superhigh ceilings, a strong connection to nature, and private alfresco living areas complete with pool—"a chill-out leisure space for when the homeowners don't want to go to the beach," Landsberg explains. Last but not least was a hip yet laid-back atmosphere. "We love the idea of creating an ambience."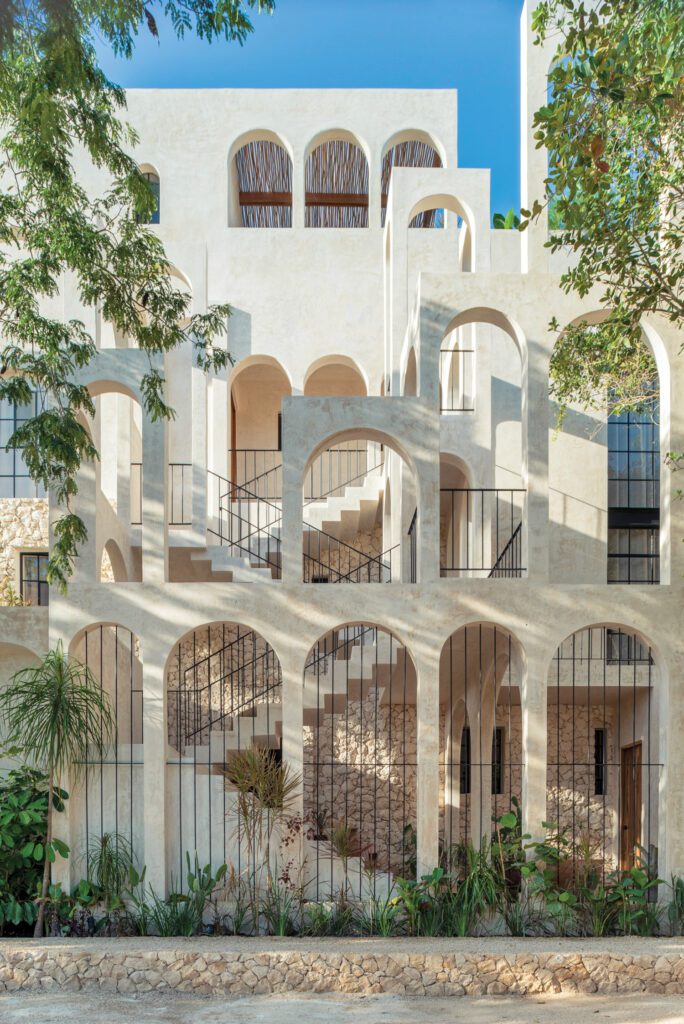 Terreo Studio's debut development was Liana, a four-unit property completed in 2019 that quickly sold out. Their ambitions heightened, the duo next conceived this project, Fosil, a 10,700-square-foot four-story condominium building housing seven one-of-a-kind residences, ranging in size from a loft studio to a three-bedroom triplex penthouse. The design intent, Valdes says, "was to create a piece of architecture that resembled a modern-day ruin, a mystical building with simple, clean lines that would fit into the Tulum vernacular yet stand apart." A composition of staggered arches conceals the facade and entry court, a poetic nod to classical architecture. Several of those arches were actually added on the fly during construction as the building started to take shape—an example of Terreo Studio's improvisational approach. "We design and build in a very organic way," Valdes admits. "Whenever we think a feature can benefit from a certain modification, we make it."
Distinguishing the exterior is a type of local stone embedded with tiny fossils, which sparked the development's name. "Eduardo and I got the inspiration during a trip to the Atlas Mountains in Morocco, where we found many ammonite relics," Landsberg explains. "Here in Tulum, if you dig down into the earth, you'll find this particular white stone with fossilized shells, so the connection is close."
Such emphasis on regional materials is a throughline of the studio's projects (which now include two more condominiums and a villa in various stages of completion). "The use of simple natural finishes from the area give the spaces an authentic character," Valdes says. The loft interiors feature other indigenous treatments, including chukum, a limestone-based stucco incorporating resin from the titular tree, which is endemic to the area. The chalky finish was deployed for walls and floors throughout, as well as for built-in features like bathroom vanities. Timber used for kitchen cabinetry and bedroom millwork is also a native species.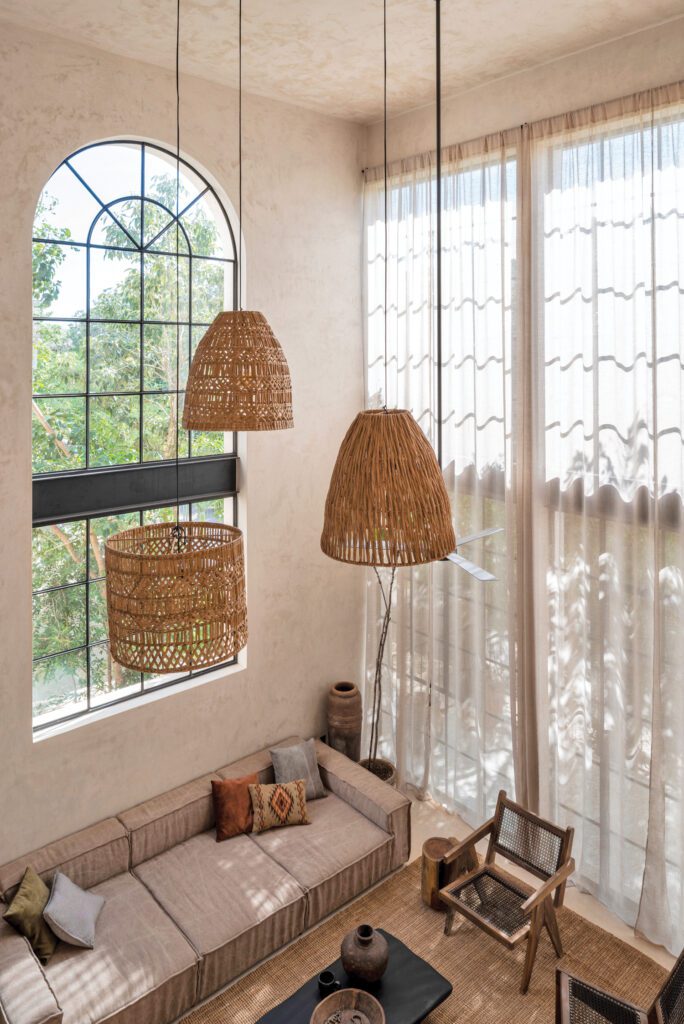 As for decor, Terreo Studio was hired by many of the homeowners, including the L.A.-based musician who bought the penthouse, to oversee furnishings. Almost every element was custom designed and produced by the partners via the interiors store they now run parallel to the studio, and for which they collaborate with artisans across the country and source items during their travels. "Last year we had the opportunity to take over a furniture store and integrate it into the practice," Valdes explains. "Our vision for the store is in motion; we are constantly changing collections." (Although antique Yucatecan pottery is a staple.) The pair's philosophy for interior design mirrors their architectural ad-libbing. "We don't have a fully complete design concept ready when we start decorating; we try to integrate the right proportions of objects and furniture into the architecture as we go along," Valdes notes. Such a panoptic approach and attention to detail is unusual for the Tulum market—as is the fact that Terreo Studio offers a service to help homeowners AirBnB their units when not in residence. Care to come and stay awhile?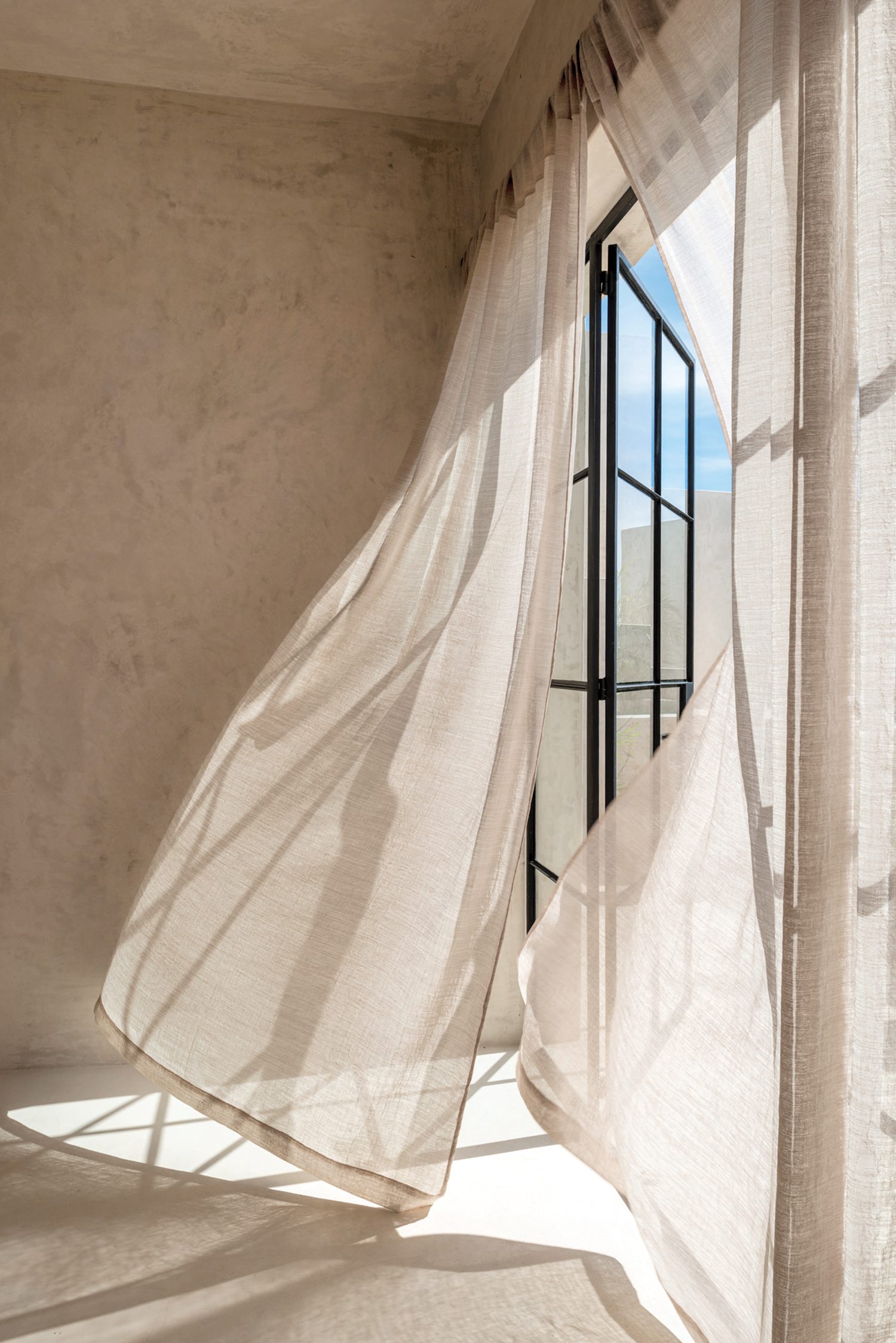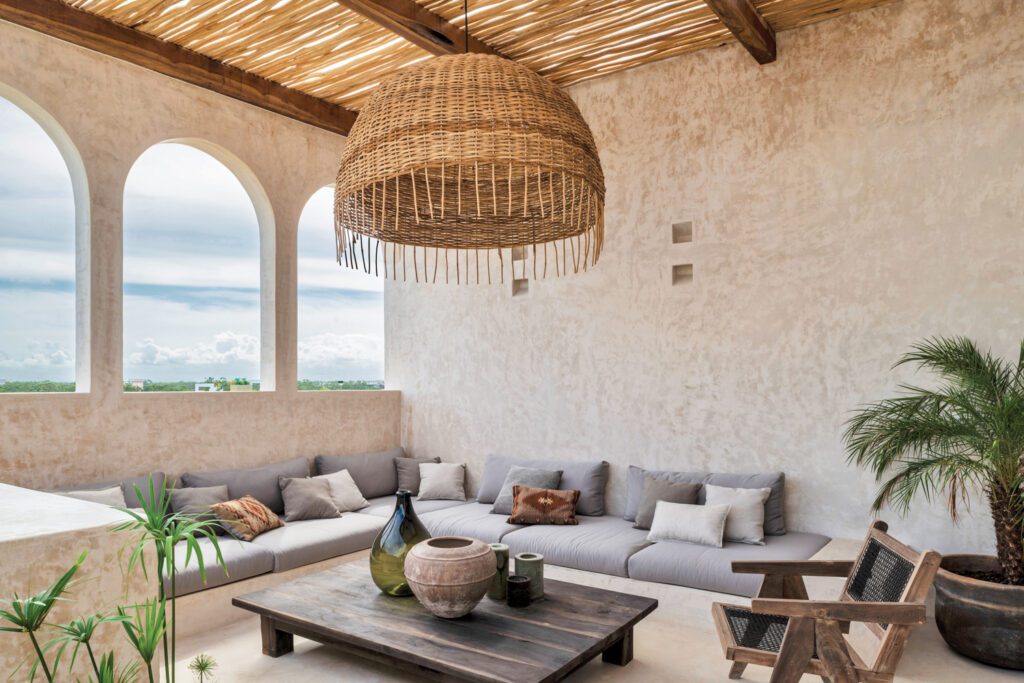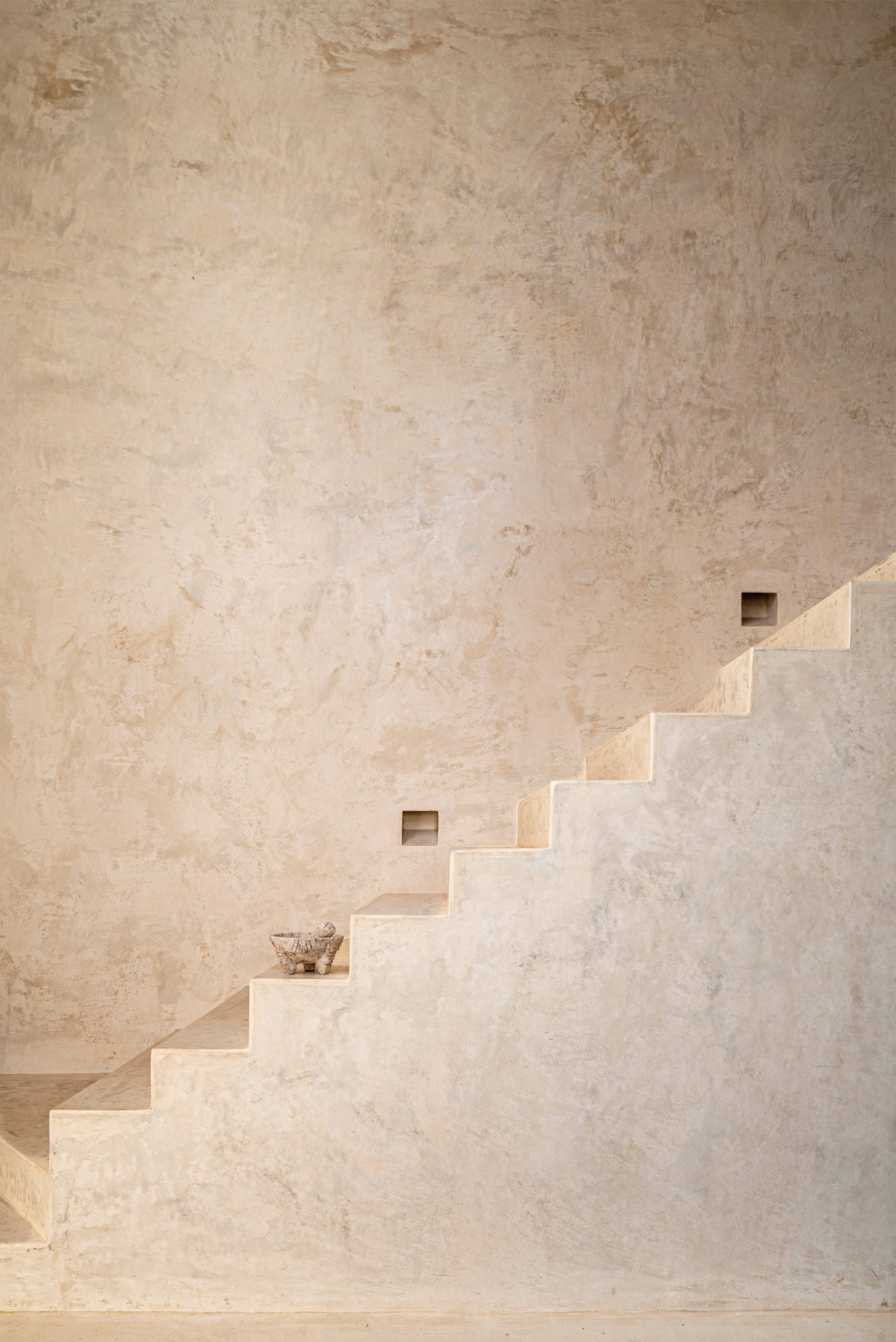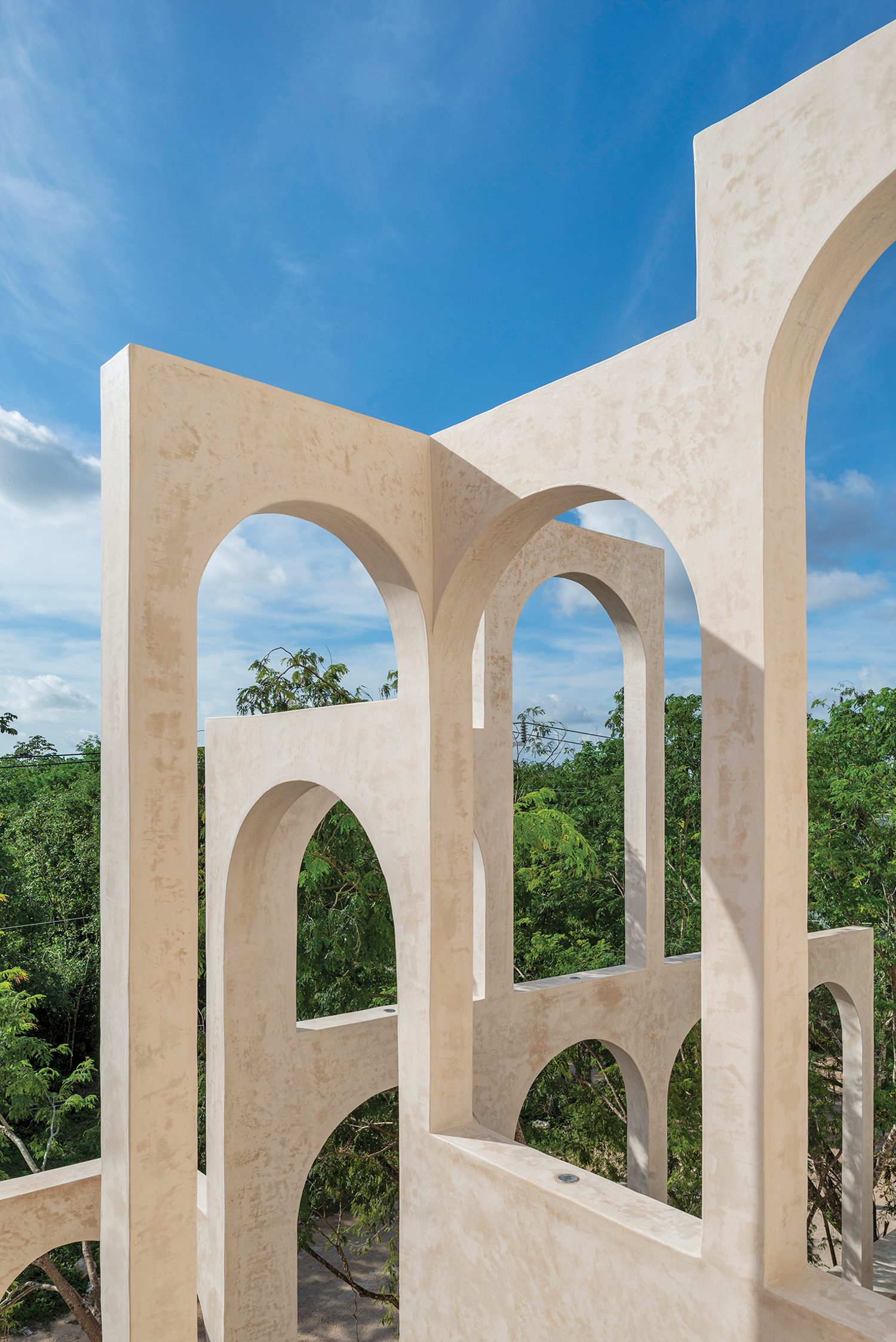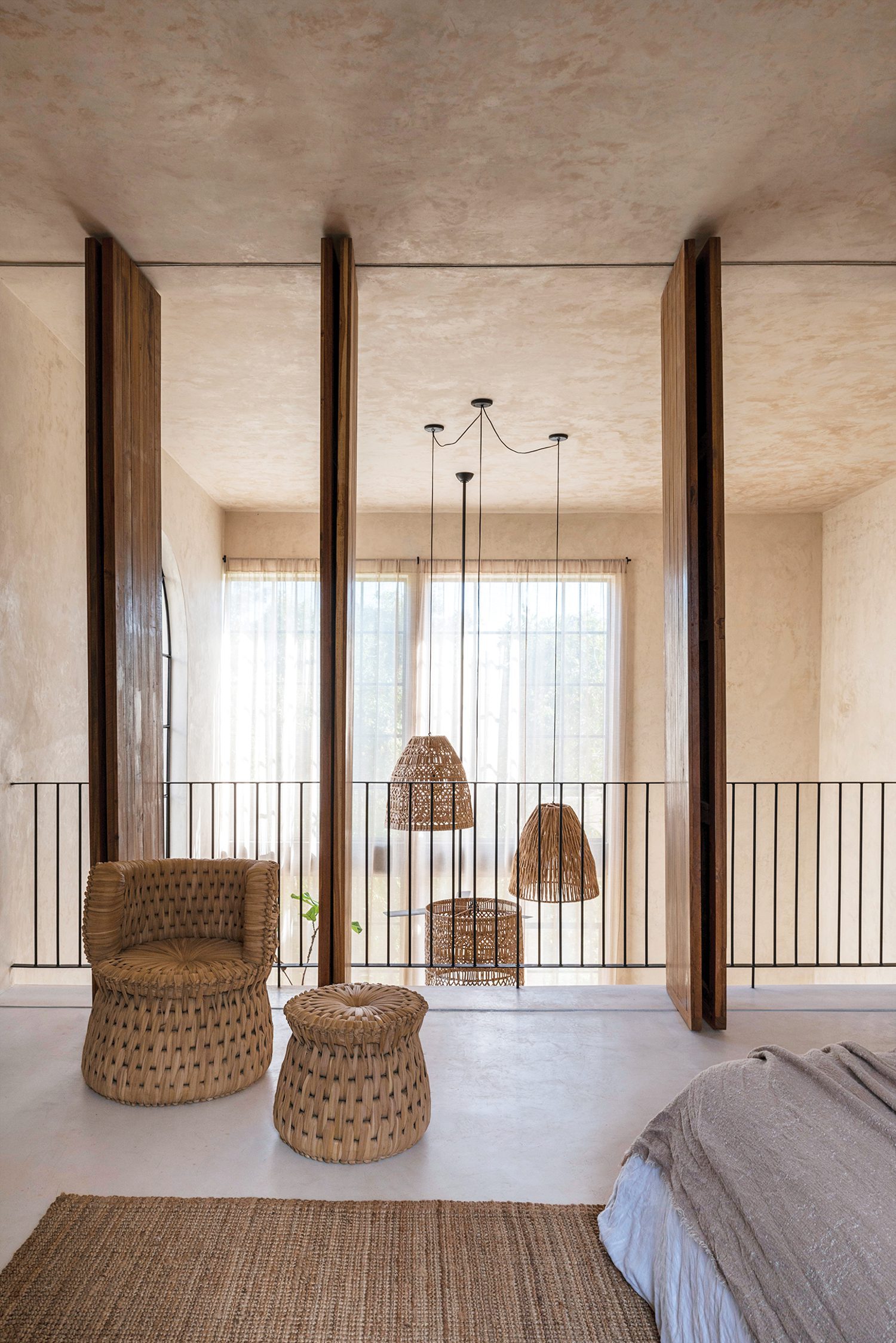 Project team
product sources