The Beekman by GKV Architects and Martin Brudnizki: 2016 Best of Year Winner for Hotel Transformation
Lawyers and publishers used to lease space in storefronts near City Hall before the Temple Court Building opened in 1883. Once considered very tall, at nine stories—back when surrounding structures were just three or four—it helped popularize office towers in the city. "People would visit just to use the elevators," Randolph Gerner says. A spectacular full-height atrium, the "court" in the name, was ringed by balconies that connected the offices—the high-rise equivalent of sidewalks, albeit paved in colorful encaustic tile. Exquisitely ornamented Gilded Age elements were preserved during the dozens of years the building sat empty.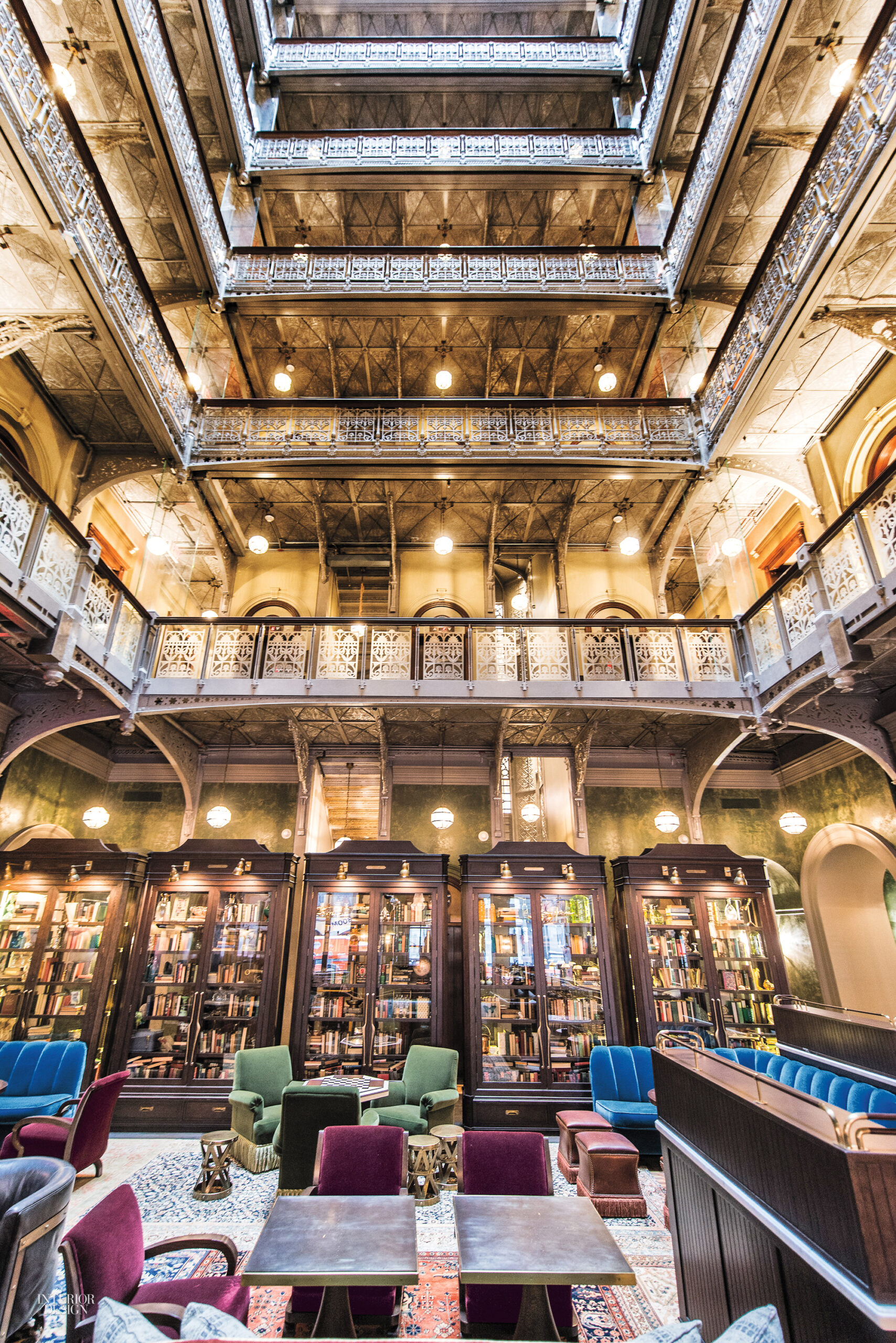 Now that Gerner, Miguel Valcarcel, and principal Benita Welch, along with Martin Brudnizki, have converted it into the Beekman, a Thompson Hotels property, the onetime offices have proved a perfect size for the 287 guest rooms. Expressive cast-iron guardrails have been restored and coated with fireproof paint. (Upgrades were needed to comply with current fire regulations.) Restaurants from chef Tom Colicchio and hospitality impresario Keith McNally accompany the atrium, where historically inspired pendant fixtures light the velvet-covered sofas and fringed lampshades. "There's a strong sense of the Edwardian era," Brudnizki notes. He repurposed handwoven rugs from the period as sumptuous upholstery for the reception desk, located in the 1890 annex that has become the hotel entrance.
Project Team: Gerner Kronick + Valcarcel, Architects: Julia Meier; Magda Dlugosz; Karen Man; Mark Muster. Martin Brudnizki Design Studio: Gian Ganglion; Amy Cann; Jared Bledsoe; Pascale Belot; Stephanie Barba-Mendoza.