The Swimming Pool Studio Designs Chinese Garden-Inspired KFC in Suzhou
The Lion Forest Garden in Suzhou, China is a long way from Kentucky, but it served as inspiration for The Swimming Pool Studio's design of a KFC not far from the famous gardens. The 3,250-square-foot franchise utilizes traditional elements of the gardens, including circular portals and gray brick and black tile in crisp relief against white walls. "Entering the restaurant," says lead architect Jeremy Li, "is like opening a multi-treasure pavilion, meeting with surprise constantly."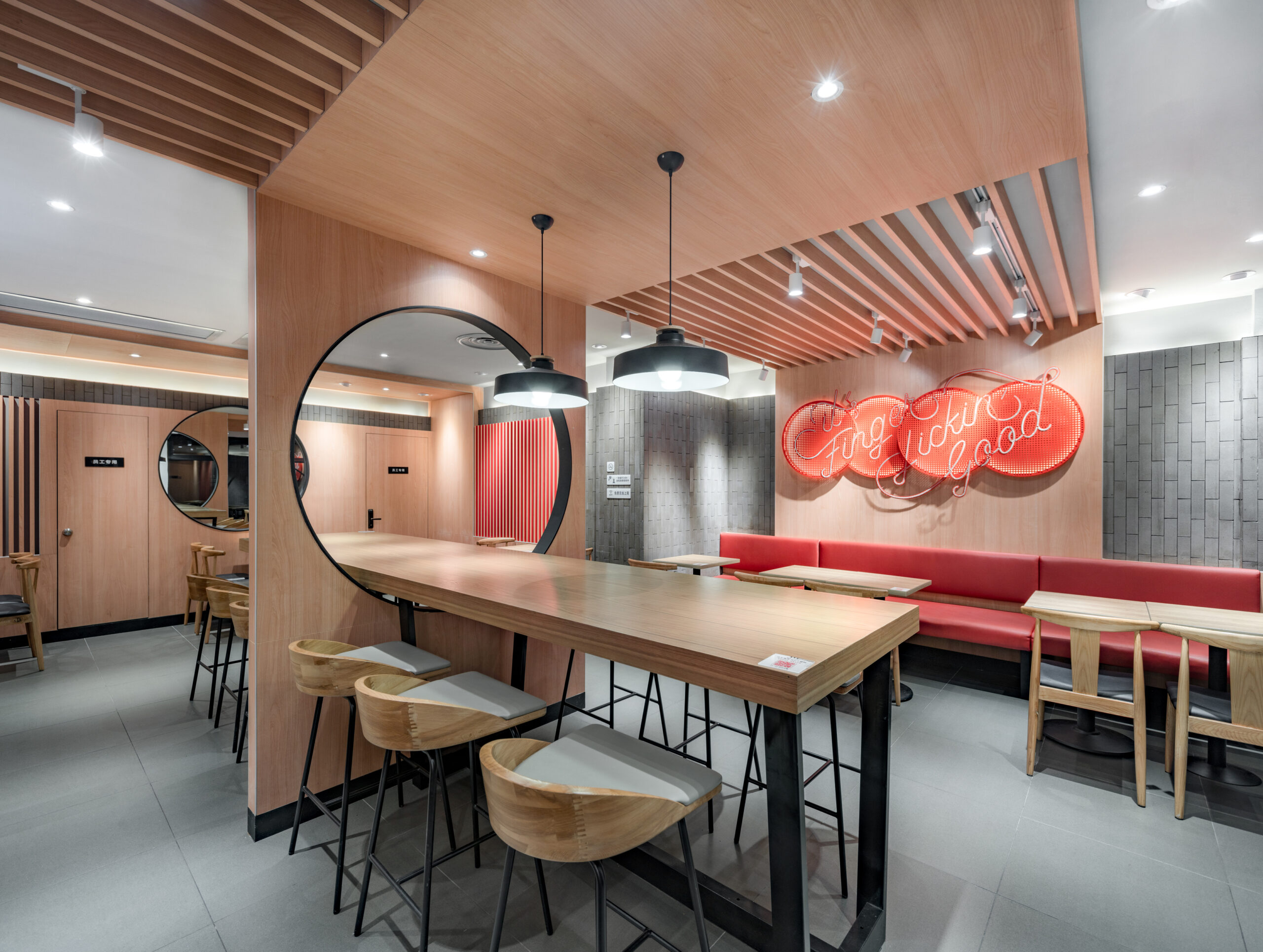 A pink front door is the first surprise, followed by classical touches of red not only on hanging lanterns, but also in piping across chair upholstery. A circular portal organizes the dining space, with high-top chairs and tables clustered on either side.
Read more: IA Interior Architects and Studio O+A Collaborate on McDonald's New Chicago Headquarters
"We expect to provide people with a soft vision and relaxation," Li says. "Even if they are living downtown, they can also have the fun of nature." And just in case they forget how much fun those gardens can be, floor-to-ceiling windows keep the outdoors in clear view.
Read more: Landini Associates Wraps the Sydney Airport's McDonald's in Yellow-Tinted Glass Panels
Read more: 4Space Interior Design Fires Up a Barbecue Restaurant in Dubai