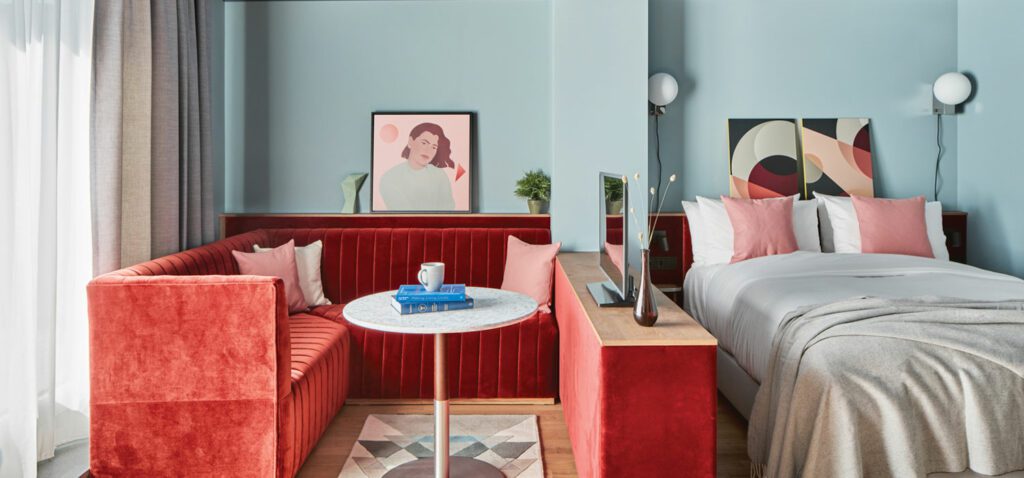 These Chic Hotels Reflect the History of Their Surroundings
From Munich to Mexico, new hotels look to their neighborhood's history for creative guidance.
Tá Hotel de Diseño, Santiago de Querétaro, Mexico, by Anonimous and JAHS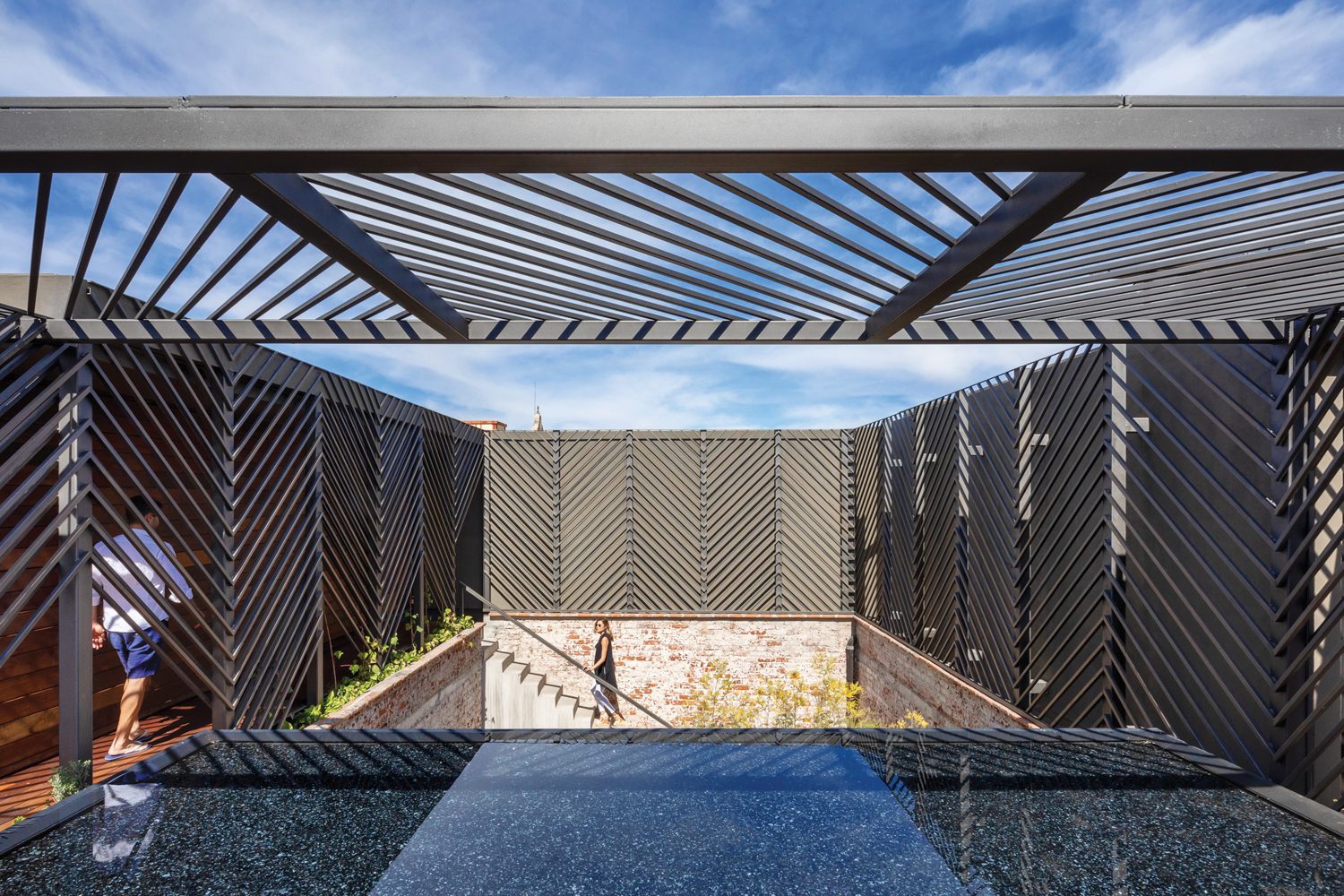 Housed in an early 20th-century neocolonial mansion, the two-story, 11-key boutique property is laid out around a pair of courtyards—one with a pool, bar, and restaurant, the other flanked with guest quarters—while rooms on the upper level are surrounded by a new ipe deck and bronze-finished steel lattices that nod to the city's colonial-era ironwork.
Schwan Locke, Munich, by Fettle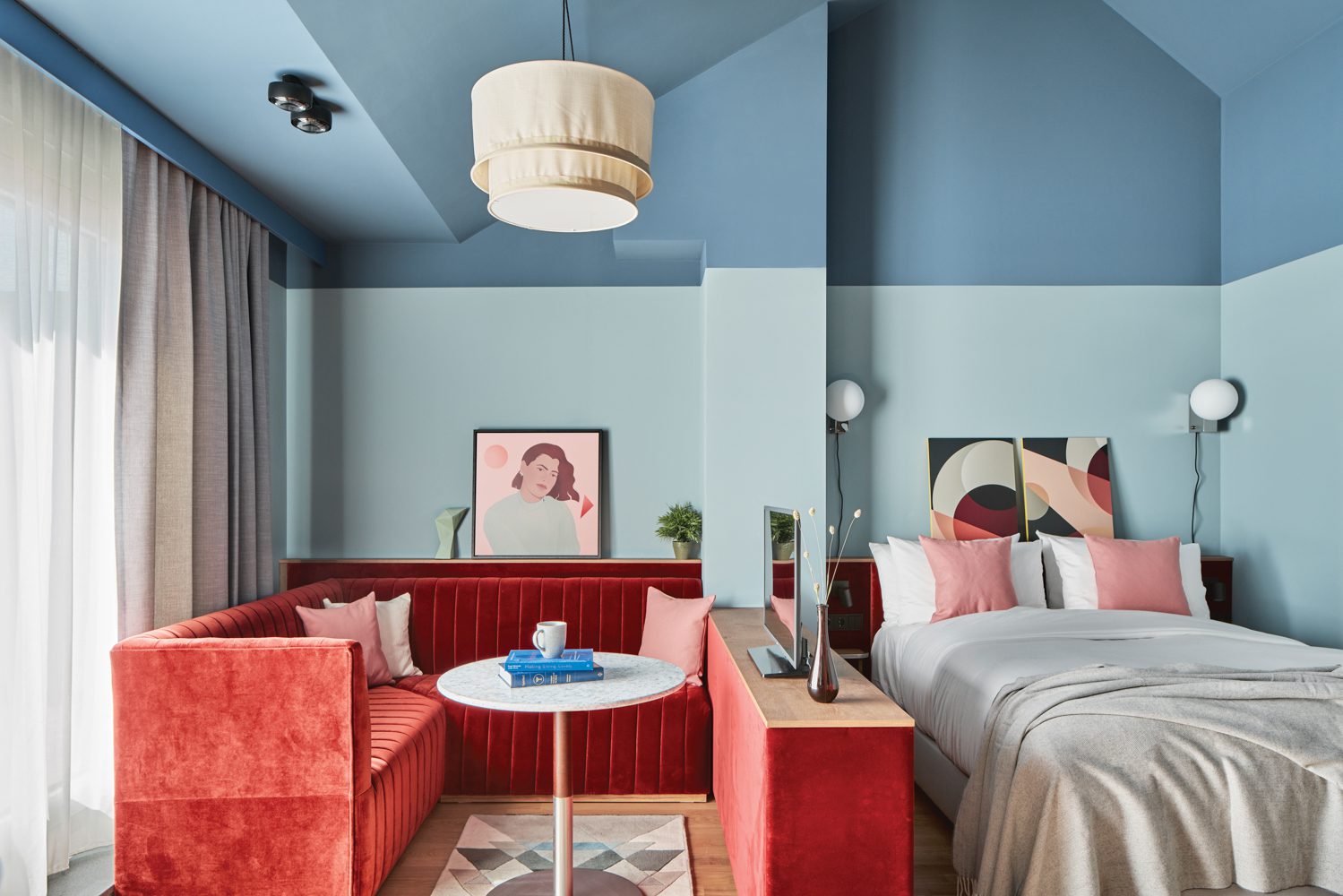 Starting with an almost completed apartment building, the 151-room hotel freely reinterprets the city's early 20th–century Deutscher Werkbund movement, paying homage to its ethos of combining mass production with traditional craft through the joinery details of the café counter and lounge bar as well as the many pieces of custom furniture, light fixtures, and art.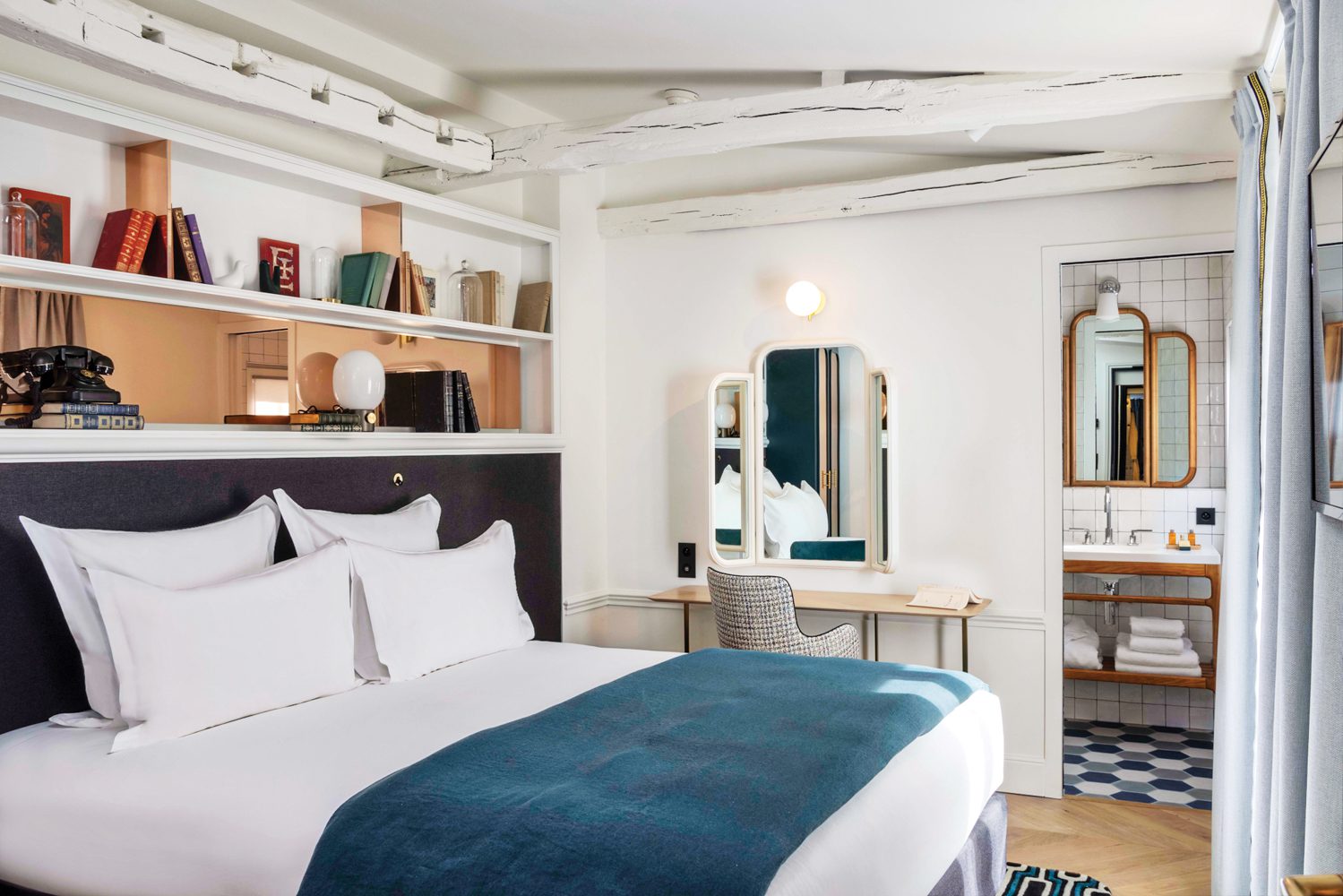 While the gut renovation of the mid 19th–century hotel left little but the staircase and elevator intact, the 25-room, seven-story property retains its Haussmannian charm thanks to a crisply revamped facade and residentially inflected interiors that embrace the period's design codes but in diverted, modernized form, the custom star-embroidered fabric on the breakfast room wall being a twinkling case in point.
Hotel Paradis Pietrasanta, Italy, by Point3architecture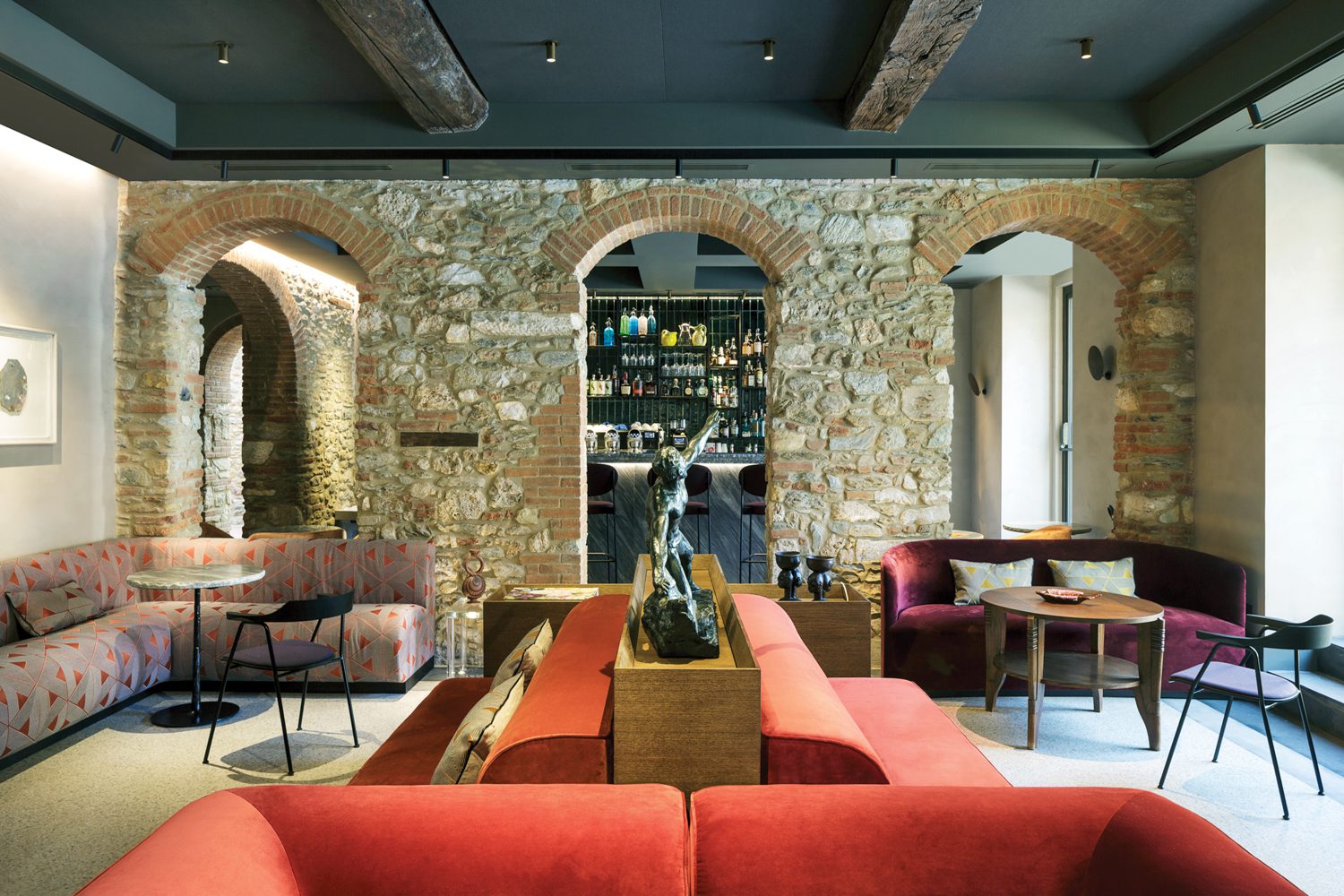 Working exclusively with natural materials—marble, terra cotta, ceramic, and wrought iron among them—the three-level, 12-key Tuscan property, formerly an 18th-century palazzo, feels as if it's always been there yet with enlivened interiors featuring furniture channeling 1970s Italy and a series of wall tapestries by Moroccan artist Khalil Minka.