These Fresh and Upbeat Hotels Welcome Travelers Back to the Big Apple
Thanks to a quintet of new and renovated hotels, the Big Apple's never-ending symphony modulates to a fresh, upbeat key.
project: Arlo Midtown.
standout: A ground-up 26-story building with 489 guest rooms spanning six typologies, the chainlet's third Manhattan property offers vibrant public spaces, including a lushly planted lobby with a hanging moss installation and five food venues—a bar, lounge, coffee shop, restaurant, and rooftop watering hole under the collective name Nearly Ninth—furnished with pieces from Meyer Davis's inaugural collection, William Gray.
photography: Chase Daniel.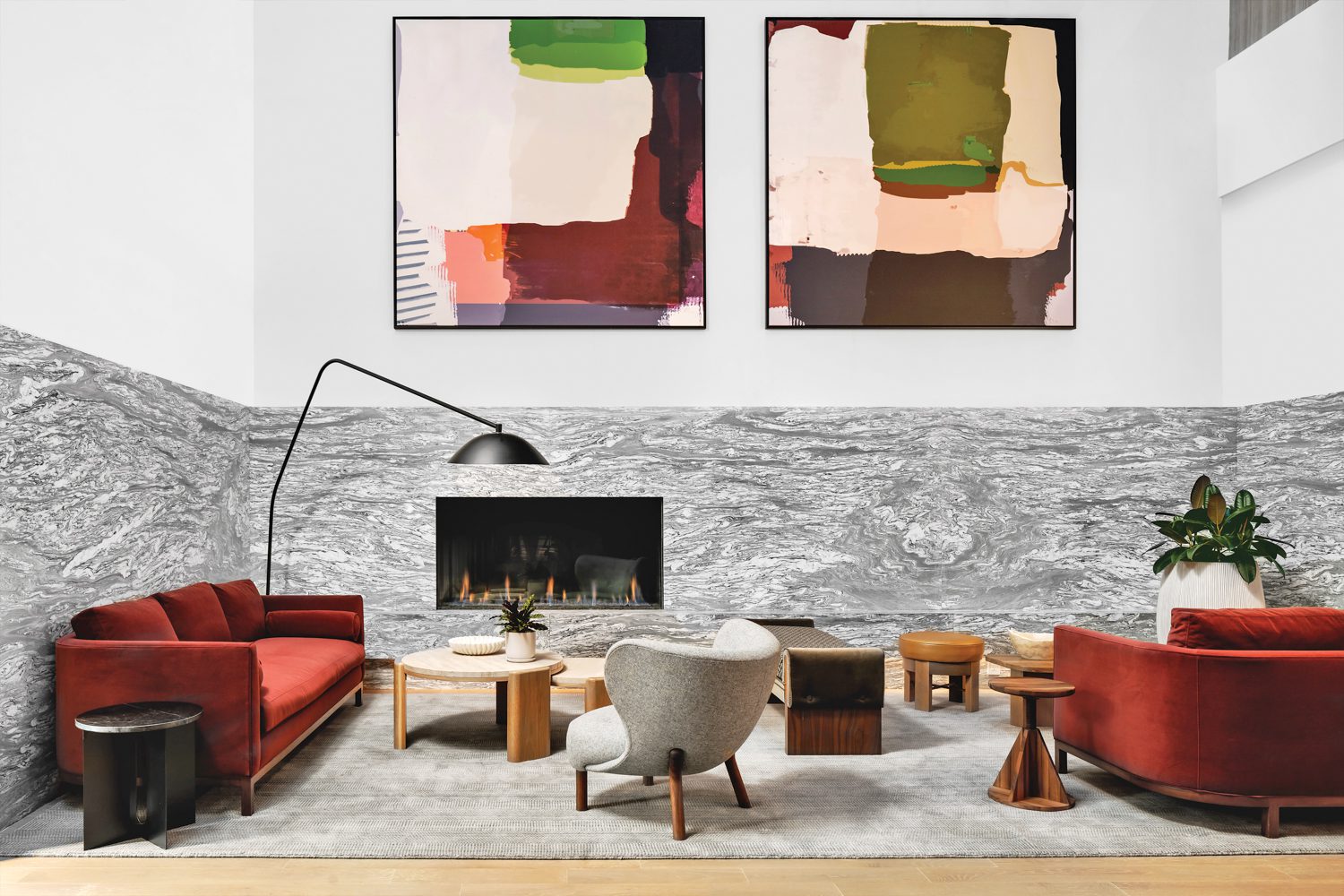 project: Graduate Roosevelt Island.
standout: The first hotel on the East River island, this 18-story, 224-key property is part of the Cornell Tech campus and reflects its unique location with a witty blend of old school and New Age that encompasses residentially inflected guest rooms, gobsmacking city views, and a booklined lobby with a 12-foot-tall FlyBoy sculpture by Hebru Brantley.
photography: Steve Freihorn.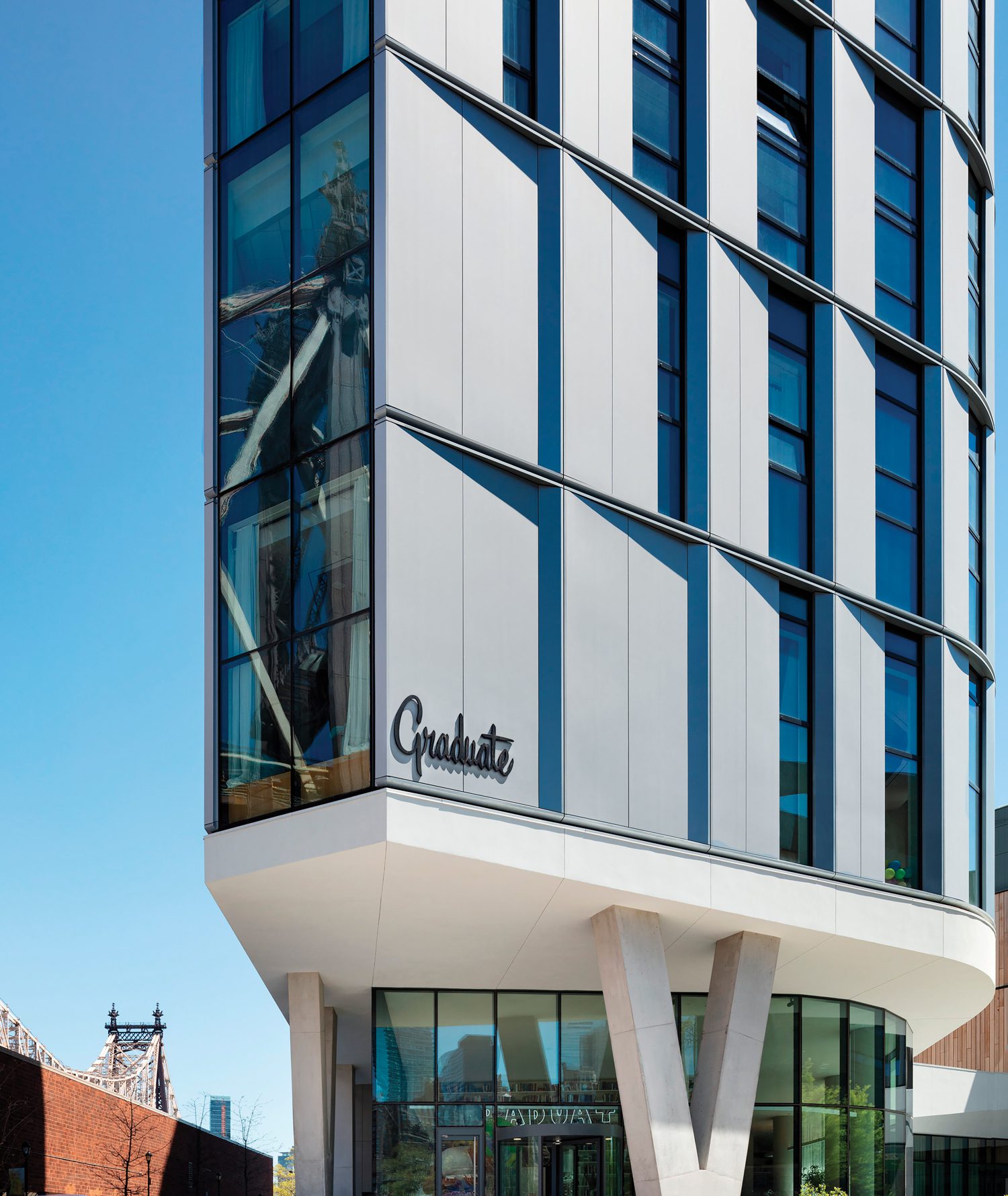 project: ModernHaus SoHo.
standout: Designer Melissa Bowers worked closely with Jack J. Sitt, director of the 114-room luxury property's development company, drawing on his personal art collection to curate a portfolio of paintings and sculptures by George Condo, Hans Hofmann, and others that reflects the neighborhood's modernist street cred as well as the aesthetics of the Bauhaus movement for which the boutique hotel is named.
photography: Nikolas Koenig.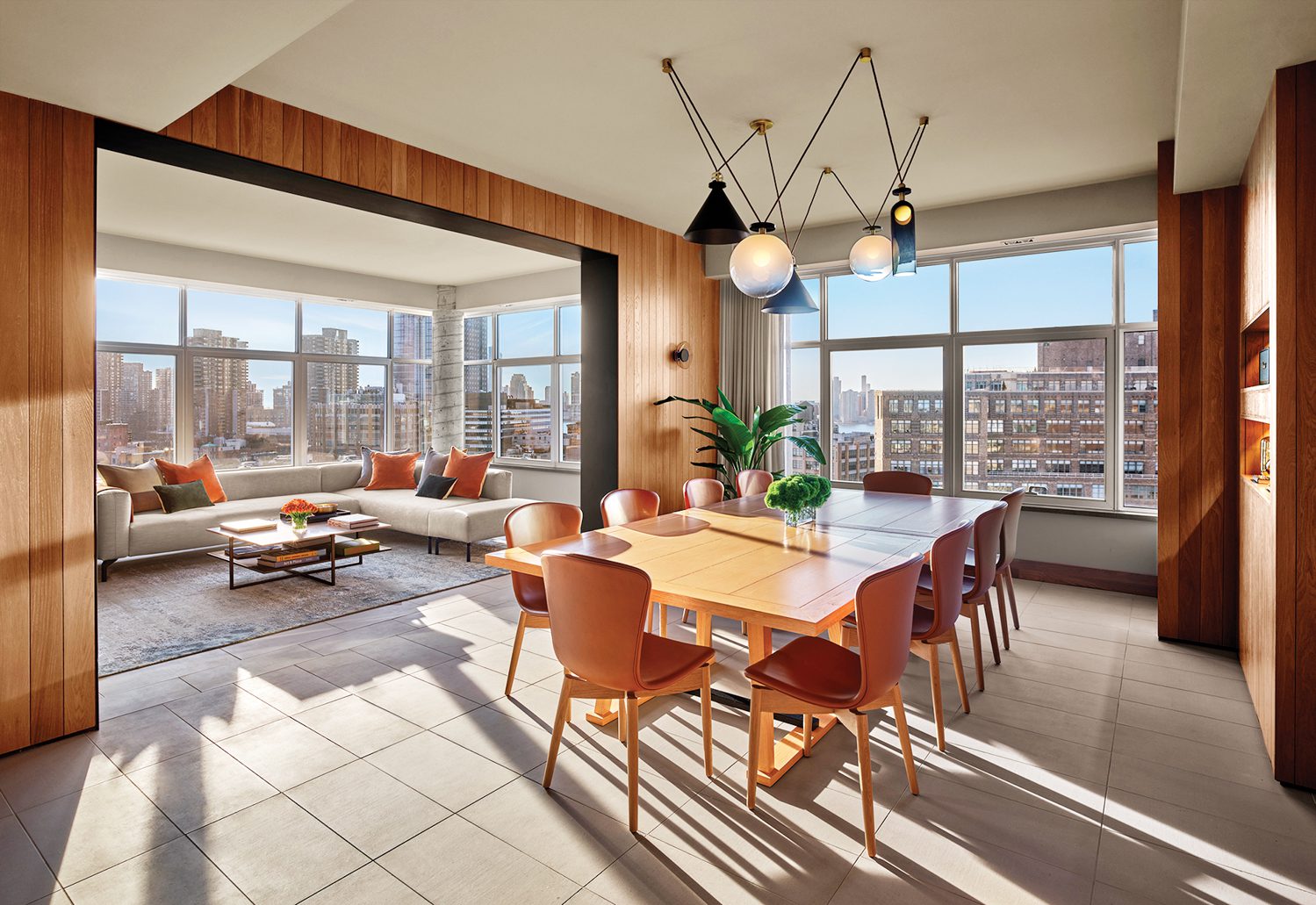 project: Ace Hotel Brooklyn.
standout: Brutalism gets a contemporary revamp with this 13-story precast-concrete new-build, which juxtaposes a rough-edged facade and exposed interior structure with other naturally textural elements—Douglas fir, oak, plywood, leather—to create organic public spaces inspired by the unmanicured chic of artists' studios and 287 guest rooms that specifically evoke Cabanon, Le Corbusier's famed seaside cabin in the South of France.
photography: Stephen Kent Johnson.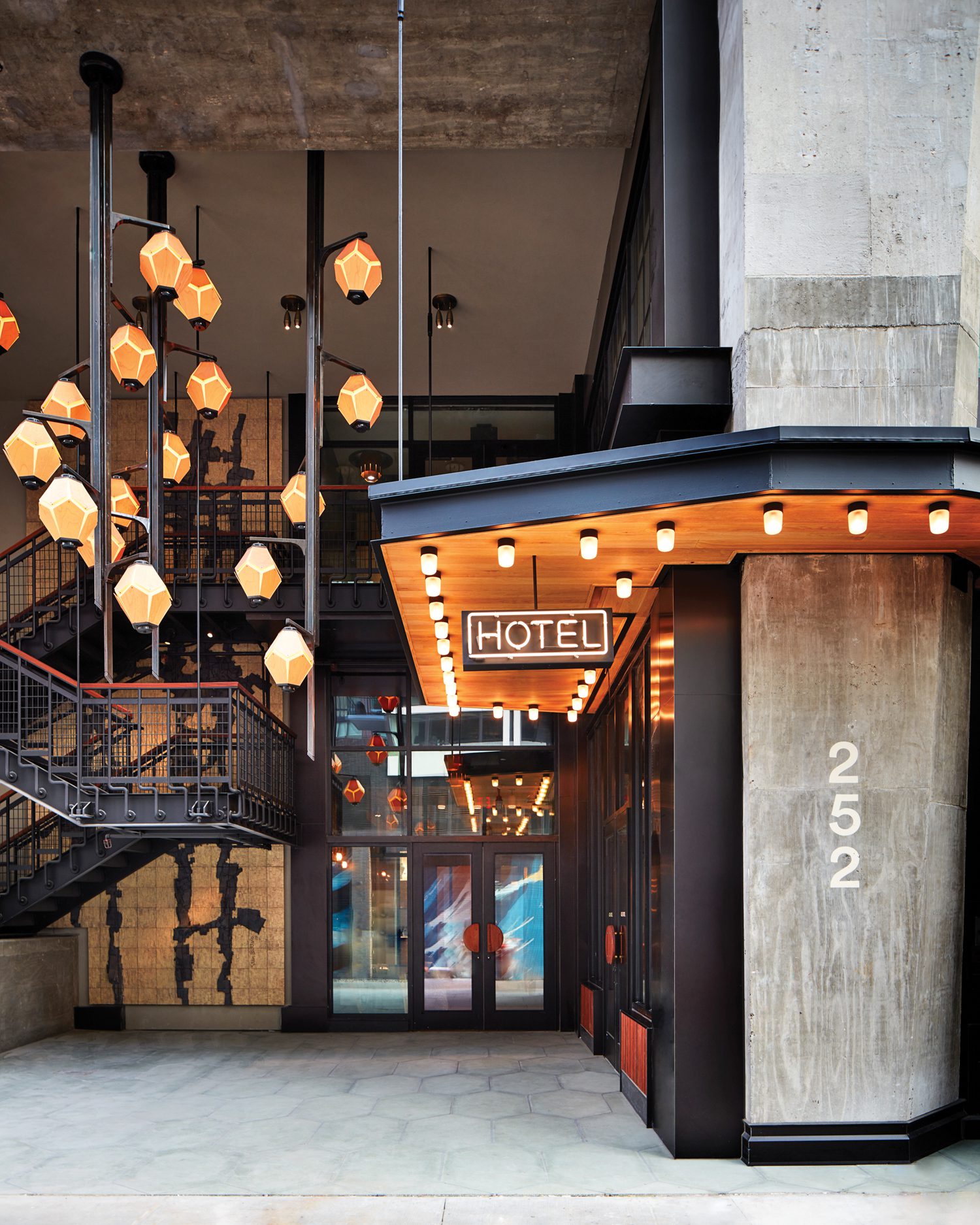 project: Gansevoort Meatpacking.
standout: For the basement-to-rooftop renovation of the hotel group's original flagship, president and founder Michael Achenbaum and creative director Olivier Weppe collaborated with G+SA on turning the 1,700-square-foot lobby and common areas into a showcase for cutting-edge art and design, and with D&M on giving the 186 guest rooms and suites a contemporary, loftlike glamour.
photography: David Mitchell.