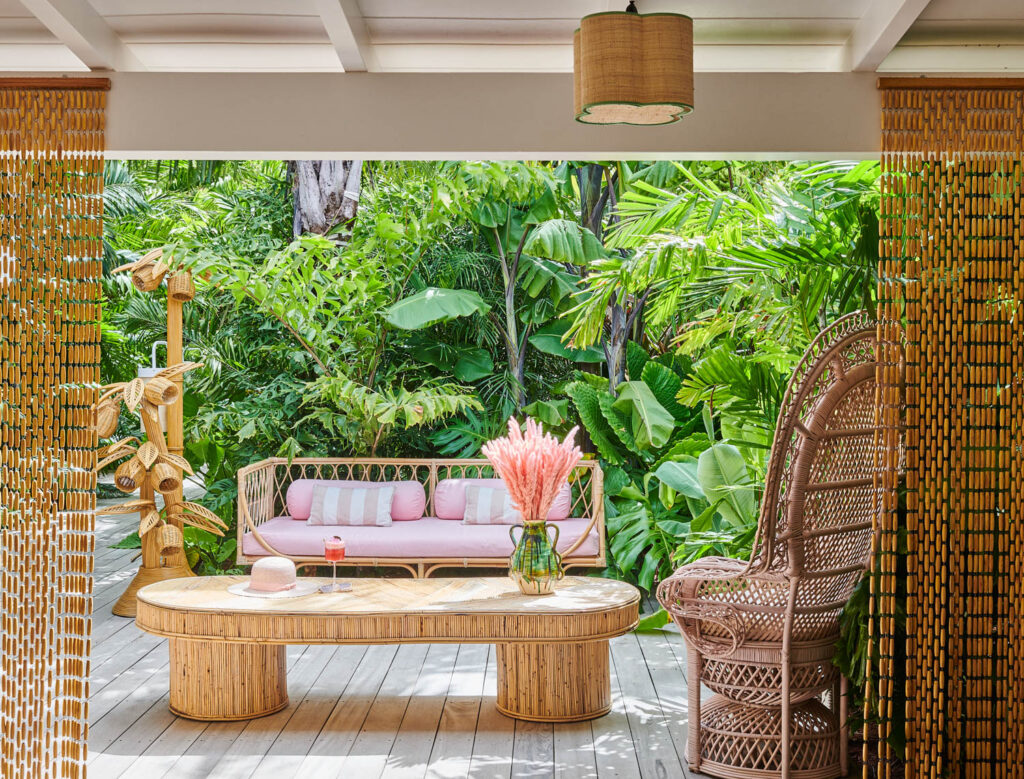 This Boutique Hotel in St. Barth Leans into Retro Charm
Tropical St. Barth, a 24-key boutique hotel designed by Oscar Lucien Ono, is exactly as its name suggests—a space that reminds guests they are on holiday the second they step inside. With its maximalist decor and retro palette, the hotel features hand-painted murals that reference the surrounding palms. Not to mention plenty of indoor-outdoor spaces, such as shaded patios and a pool deck outfitted with pink loungers that seem straight out of the 1950s.
"We used pastel colors only," shares Ono, who founded Paris-based Maison Numéro 20. "Pastels infuse a certain freshness into the space and evoke a particular tropical spirit reminiscent of Miami and Palm Beach in the '30-'50s." The pastel hues also brighten the interiors, adding a light and airy layer to the textures and patterns throughout. Eye-catching art and bold textiles meld with leaf motifs, rattan furnishings, and wood elements while green, pink, and white marble finishes offer yet another surprise.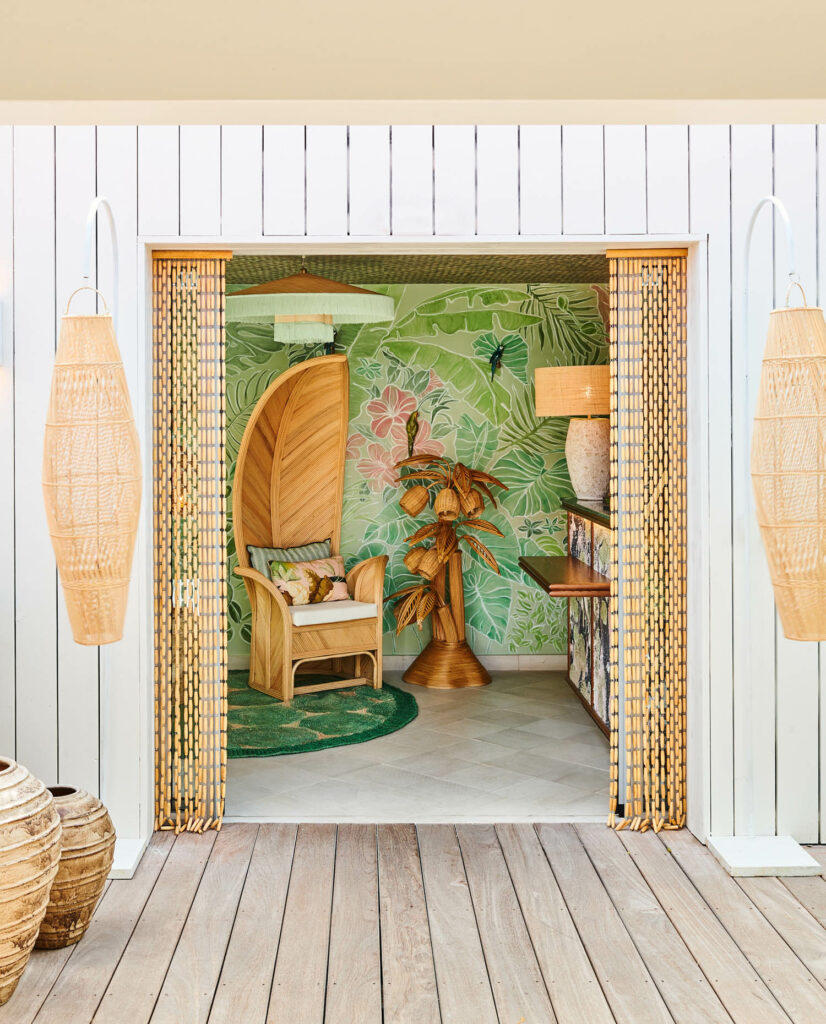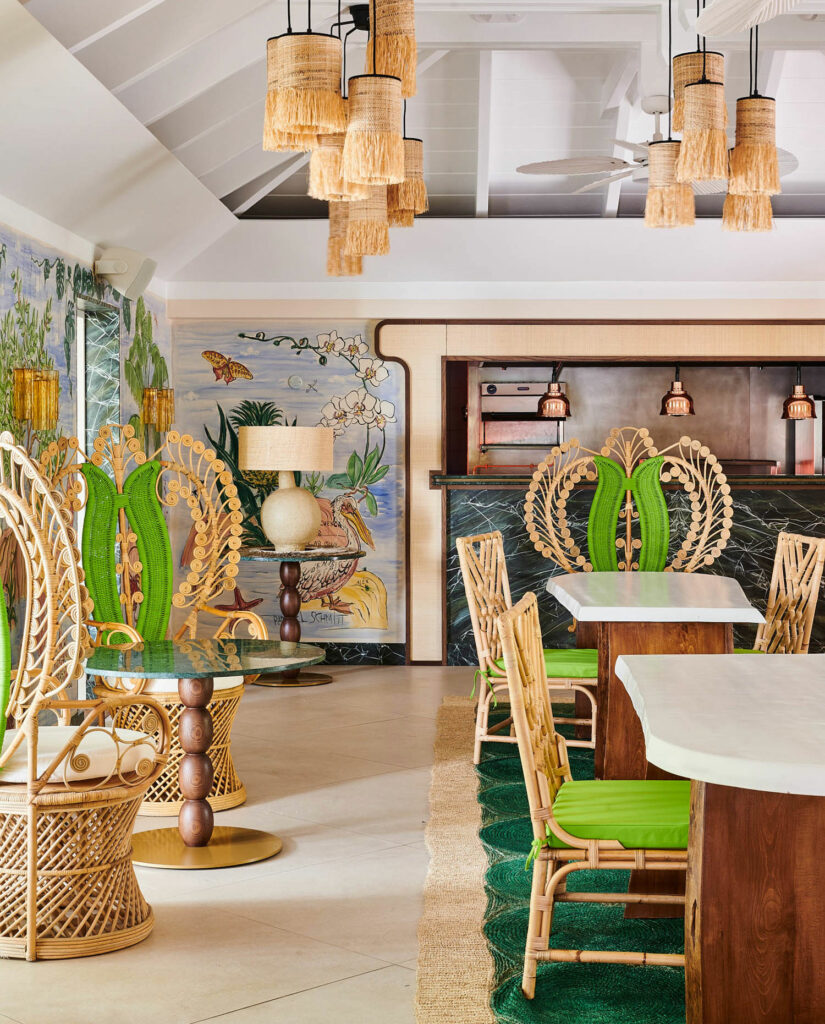 A wooden canopy frames the restaurant and bar area, though the focal point is the botanical mural by artist Raphaël Schmitt. "The tropical mural elevates and brings together the indoor/outdoor concept," adds Ono. "It was all painted by hand and took two months to complete." Inspired by the lush gardens around the property and the local landscape, the mural nods to the heart of the hotel design, incorporating verdant hues and pops of pastels while inviting the outdoors in.