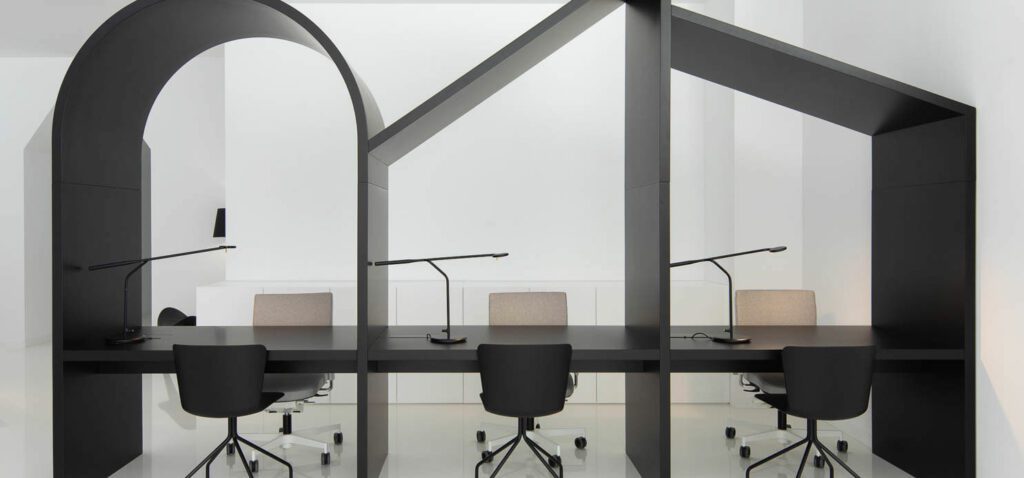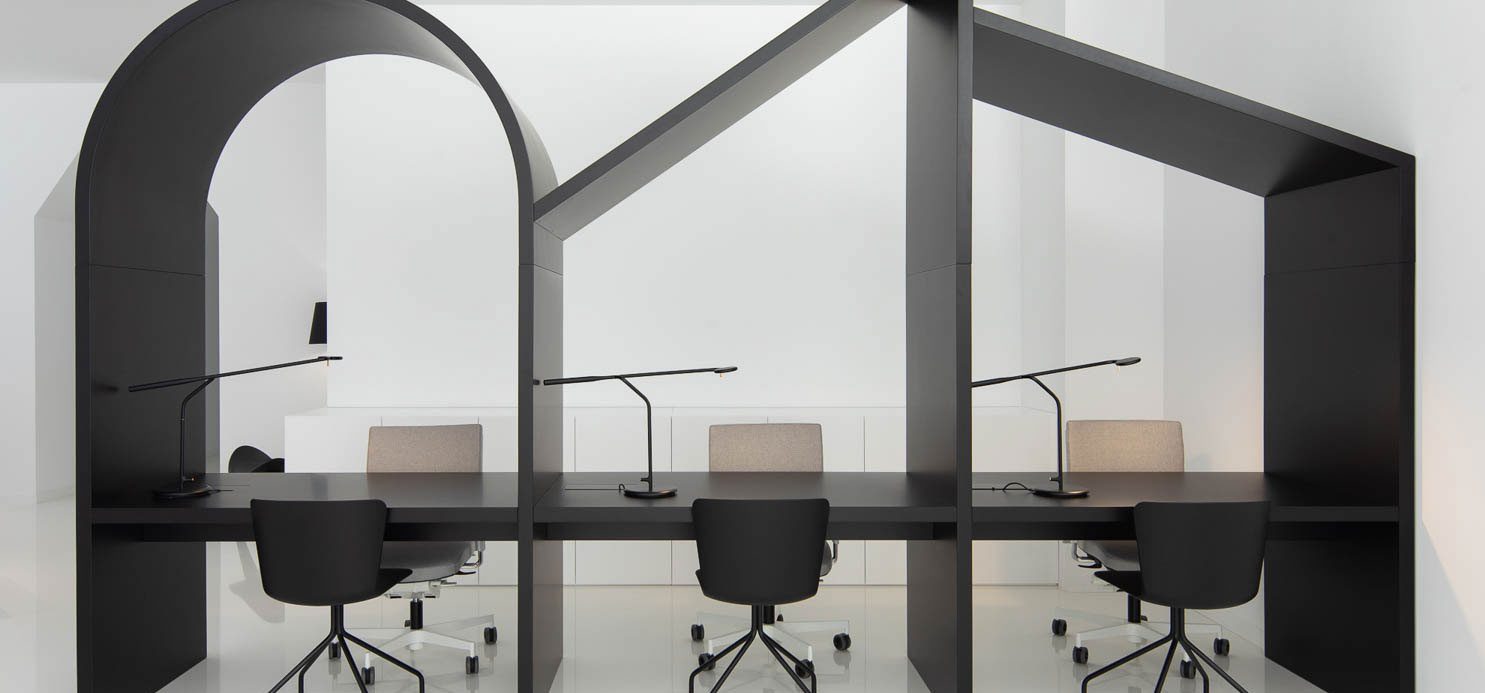 This Co-Working Space in Portugal by Covo Interiores is Ideal for Heads-Down Work
Sometimes, the appeal of a co-working space can be found in its hubbub, the visual and audio noise of colleagues completing their tasks all around you. The MGS offices in Viseu, Portugal, offers something entirely different: a calm, rational space in which to really focus.
"The offices were designed to join various companies, combining synergies from different businesses including real estate," says José Morgado of Covo Interiores, who designed the space with fellow firm co-founder Mário Morgado. To keep everything organized, the team conceived a system of vaults and arches to define workstations and passageways. To keep it peaceful, they focused on a simple color scheme. "The tranquility and simplicity of the predominately white color," Morgado says, "enhanced by the contrast of the dark work desks and the green of the gardens surrounding the building, provide a sense of well-being." And that's what a workspace should offer, above all.