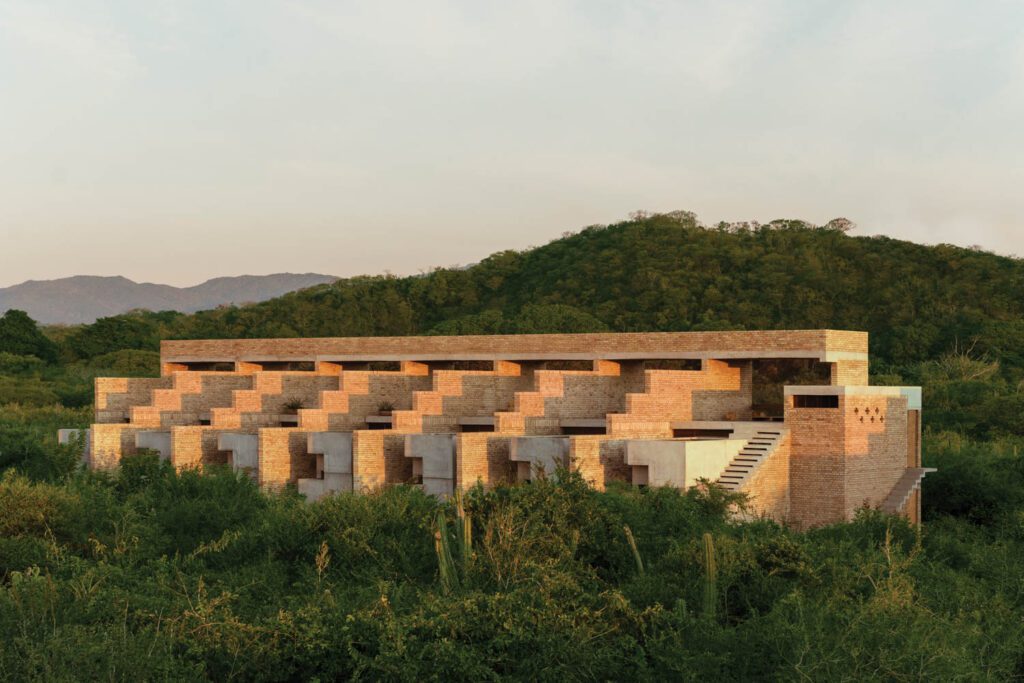 This Oaxacan Wellness Retreat Designed by Taller de Arquitectura X Preserves the Local Landscape
Hotel Terrestre not only restores visitors but also has a minimal carbon footprint. The Oaxacan wellness retreat is entirely solar-powered and made from and by local materials and artisans—a trend in vacation properties throughout Mexico, this one from Grupo Habita and designed by Taller de Arquitectura X, based in Mexico City. "We didn't want to disturb the landscape," TAX founder and architect Alberto Kalach says of the 10-building complex, which features 14 suites and a hammam.
Kalach and designers Diana Backal and Fernanda Romandia, who oversaw interiors, conceived savvy angles and openings that tease in cross breezes and avoid direct sun. Built from brick and concrete with a brutalist sparsity, the project blends into the surrounding native flora and fauna. Roof-mounted solar panels are just visible from above, while batteries disappear within concrete columns. "Only the office has air-conditioning," Backal comments.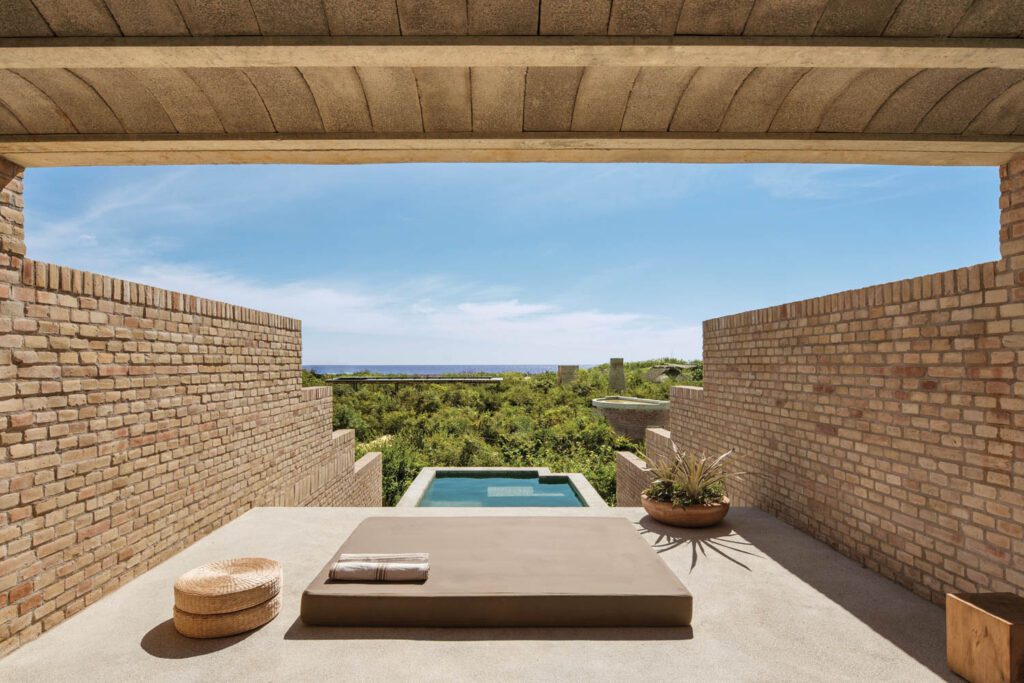 The two-story suites, each with a private pool, are separated by stepped walls that nod to ancient Mesoamerican architecture. Inside, furnishings, either custom or by Mexican architect Oscar Hagerman, are crafted from such natural materials as jute and tzalam, a native hardwood. Bedrooms, on the lower level to stay cool, "have a little bit of shade all the time," Backal says. The hammam is spread across five chimneylike structures containing shower, steam, and cold-plunge chambers. To cross between them, guests enter a plant labyrinth, which "allows them to get a little lost," Backal notes. Escapism in its truest—and most environmentally responsible—form.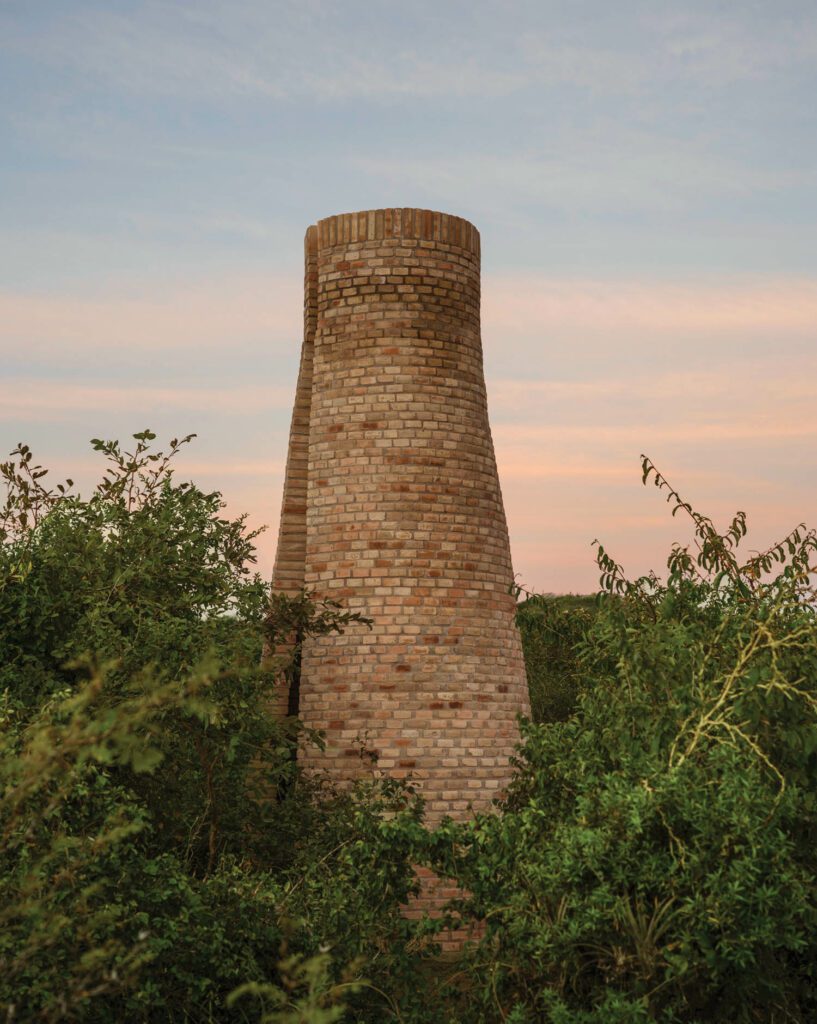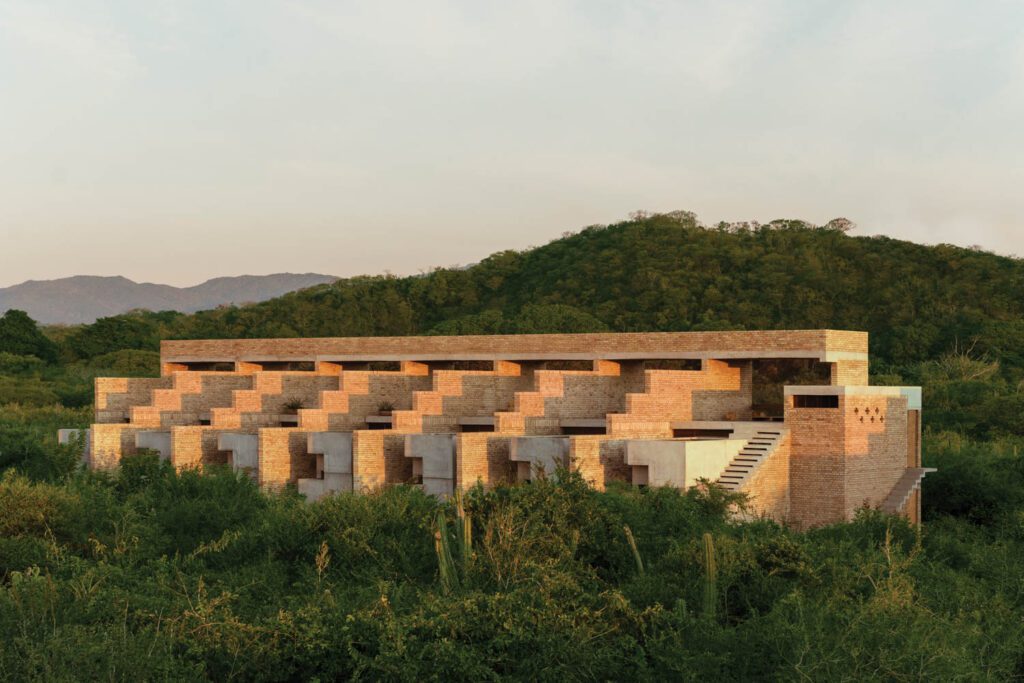 read more
Projects

Inside Mexico's Casona Sforza Hotel

Casona Sforza, a boutique hotel on the Pacific coastline in Puerto Escondido by Taller de Arquitectura X supports Indigenous Mexican artisans.

Projects

5 Cutting-Edge Hotels and Hostels

From seaside to city, hotel and hostel designs entice. See a range of moody spaces, sophisticated locales, and more in these 5 projects.